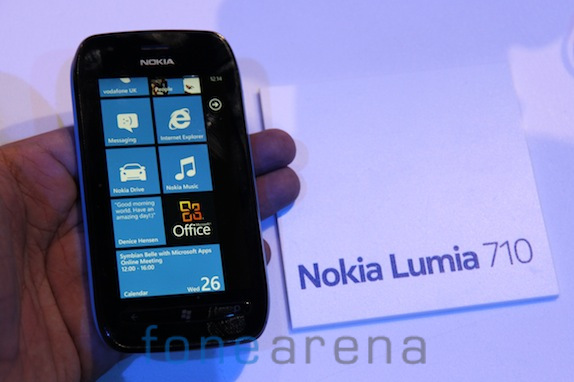 Nokia has cut the price of the Lumia 710 to Rs. 12,999, few weeks before the Lumia 620 goes on sale in India. The Lumia 710 was launched in India for Rs. 19,000 along with the the Lumia 800. It got a price cut to Rs. 15490 in January last year, and later it was sold for Rs. 14,699.
The Nokia Lumia 710 has a 3.7-inch TFT CBD display, powered by a 1.4 GHz processor and runs on Windows Phone 7.5. It would get the Windows Phone 7.8 update soon.
Nokia has also cut the price of the Asha 308 Dual SIM phone and the Asha 309 to Rs. 4934 and Rs. 4539 respectively. The Asha 308 went on sale in India back in October for Rs. 5685 and the Asha 309 was launched at the end of October for Rs. 6349.