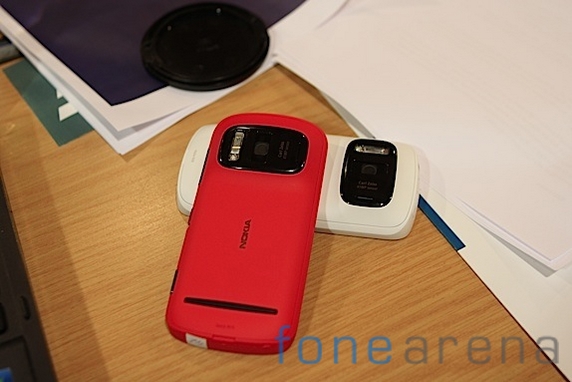 Two years later, the burning platform is officially no more. As part of its Q4 financial results, the Finnish smartphone manufacturer announced that the  Nokia 808 PureView is the last Symbian phone. Nokia managed to sell close to 2.2 million Symbian phones presumably spurred by demand for the camera powerhouse that is the 808.
"The Nokia 808 PureView, a device which showcases our imaging capabilities and which came to market in mid-2012, was the last Symbian device from Nokia."
Stated in the financial report, Nokia makes it clear that the company will no longer be developing any phones based on the archaic operating system. Sales have been dropping steadily for Nokia's S60 based phones making the company go through a tough transitioning period to the equally unstable Windows Phone platform. While the company has managed to sell 4.4 million Lumia smartphones in Q4 2012, Windows Phone market share remains alarmingly low. It is a bit sad to witness the demise of what was one of the first smartphone operating systems but seeing that it just couldn't compete with modern day competitors, the 808 seems like a fitting end. So long Symbian !