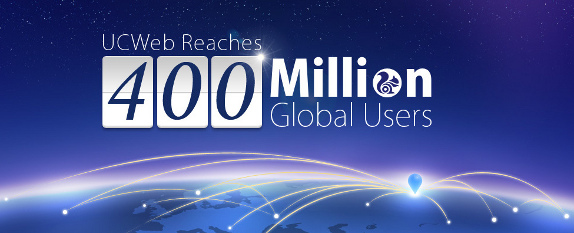 UCWeb, china-based company has announced that their UC Browser has crossed 400 million users globally. The company has announced it at AppFest 2012, organised by Internet And Mobile Association of India (IAMAI) in Hyderabad. UC Browser has gained 100 million new users in less than a year and is on the top position among mobile browsers in India with market share of over 25%. It has 50% market share in China and more than 10% market share in 4 other countries.
UC Browser's global Android user mark has crossed 100 million. UC Browser is available on several mobile platforms including Java, Symbian, Android, iOS, BlackBerry and Windows Phone.
UCWeb has been concentrating on Indian market and has been focusing on the localization of its products for Indian users. The company launched a Hindi version of UC Browser in September and will soon release its Urdu version for better localization experience.