As part of its Asha series, Nokia launched two new devices in India today. The Nokia Asha 205 is a QWERTY keyboard equipped dual SIM device and will be available in a range of colors.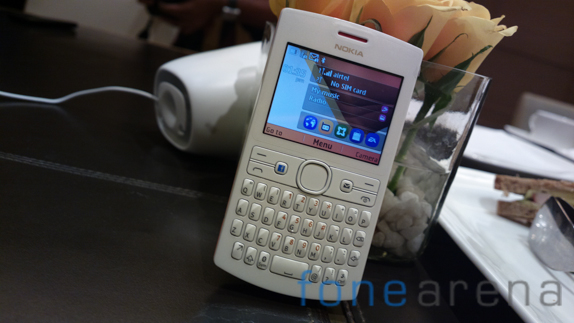 Nokia has equipped the phone with a direct shortcut to Facebook. This link is hard coded to Facebook so you'd better be an ardent user of the social network. The 2.4″ screen on the handset feels just about right for this class of device and clarity seemed on par if not better than its competitors. In our brief session with the handset, we couldn't really find much to complain about the screen and for that matter even the rest of the handset.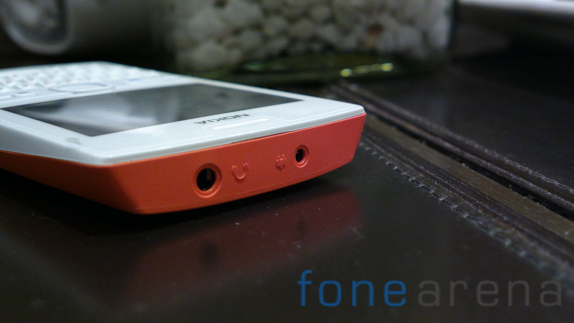 The top of the dual colored handset sports a 3.5 mm jack alongside the pin based charger we're well acquainted with. The phone can support up to 32GB microSD cards so you should be able to make good use of that audio jack to pump out the latest tunes!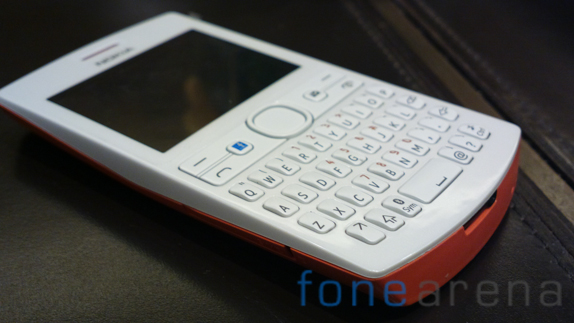 In the brief amount of time we spent with the handset, we felt that the QWERTY keypad provide great tactile feedback. Heavy texters and users of messenger services should find this keyboard very comfortable to work with. The keys are well spaced out and the overall size of the phone is quite conducive to facilitate extended typing.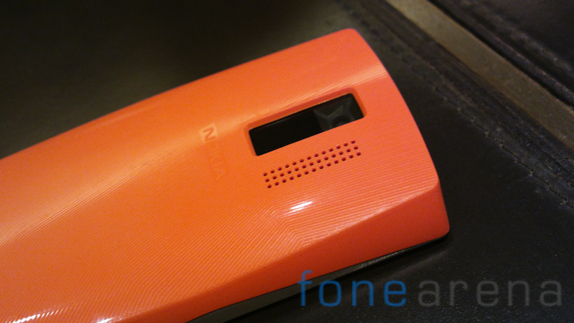 Over at the back we can find the VGA camera which will probably suffice for a quick snapshot but the resolution is way too low to be taken seriously. That said, Nokia has built in an innovative new feature wherein the camera uses facial recognition algorithms and gives audio feedback when your face is perfectly centered in the frame. This should help you get the perfect self portrait shot.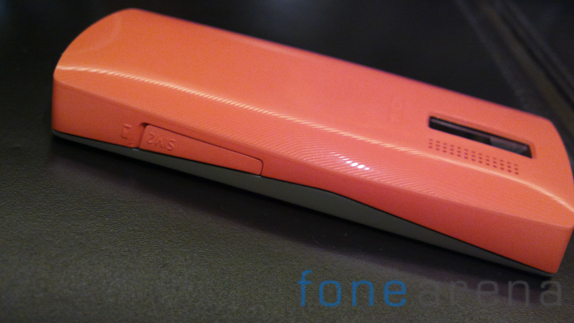 The Nokia Asha 205 is a dual SIM handset and is capable of hot swapping these cards. What this means is that you won't have to shut down your phone to exchange a SIM card.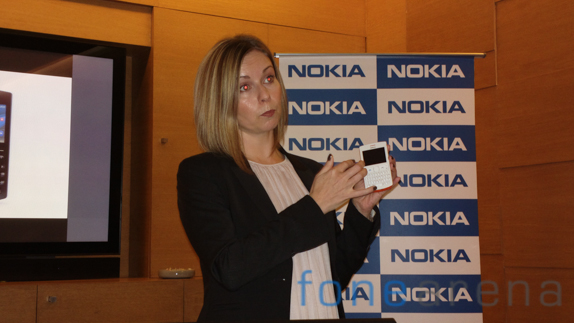 The Nokia Asha 205 and the 206 both also introduce one of Nokia's newest innovations called 'Slam'. The feature will let you push content over bluetooth from one phone to another without requiring you to pair the devices and will save you the effort involved with standard bluetooth sharing. This feature works with non Nokia devices as recipients as well. Over all we feel that the Nokia Asha 205 is very nice looking handset which successfully marries high quality plastics, good design and what will most likely be a very low price point. Watch out for this handset in Q4 2012.