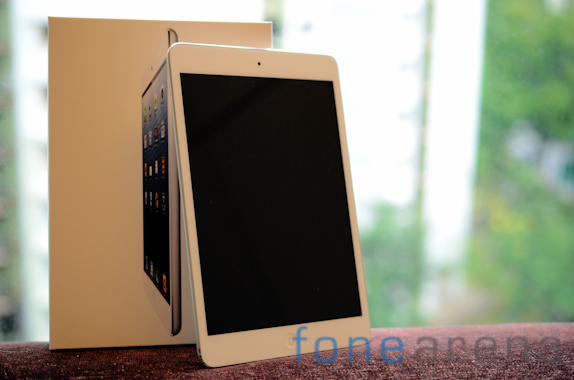 We had posted the unboxing of the Apple iPad mini earlier. Now here is the photo gallery of the device in both the black and white variants.
Apple iPad mini Specifications:
Dual Core A5 Processor
7.9″ Display with 1024×768 pixels Resolution (163ppi)
5 Megapixel Camera with Full HD Video Recording
Facetime Camera (720p Video Recording and 1.2 Megapixel Photos)
16//32/64 GB Capacity
Wi-Fi or Wi-Fi + LTE Variants
Bluetooth 4.0, 3.5mm Audio Jack
16.3 Watt Hour Battery with upto 10 hours battery life (9 hours over a cellular network)
The device has iPad written on it. There's no mention of iPad mini and it also does not state the device capacities. That could make things a bit confusing. We personally prefer the white variant however that is subject to everyones personal choice. Fingerprints are also more evident on the black variant.
But the demand for the Black version seems to be more as compared to the white probably because of the all black finish that wasn't available on the other iPads. Stay tuned with us for more coverage on the iPad mini including comparisons with the Apple iPad 2 and the Nexus 7.
Front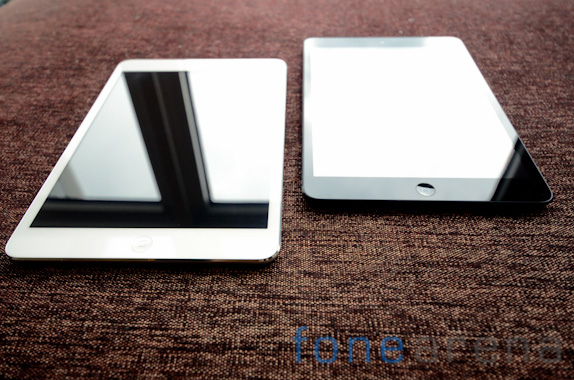 First Time Welcome Screen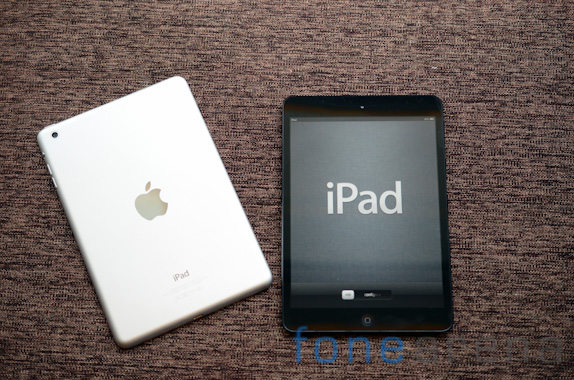 Back
Rear Camera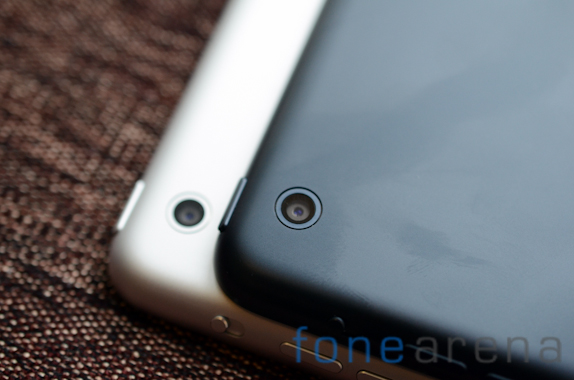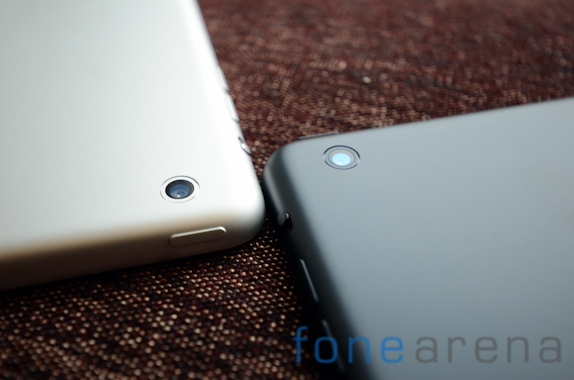 Home Button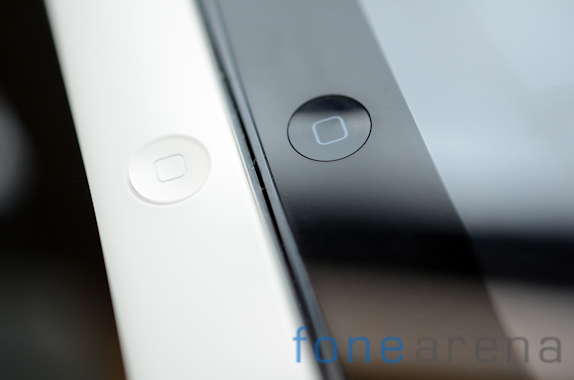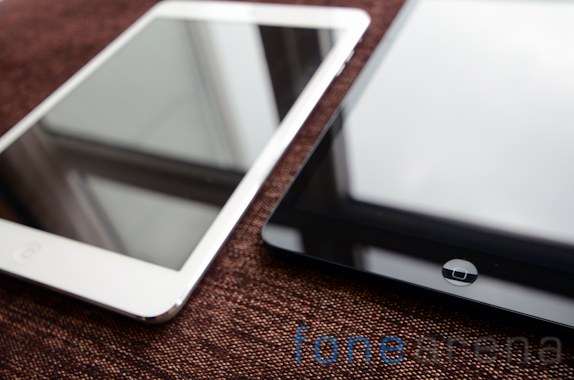 Close-up Shot of the Screen