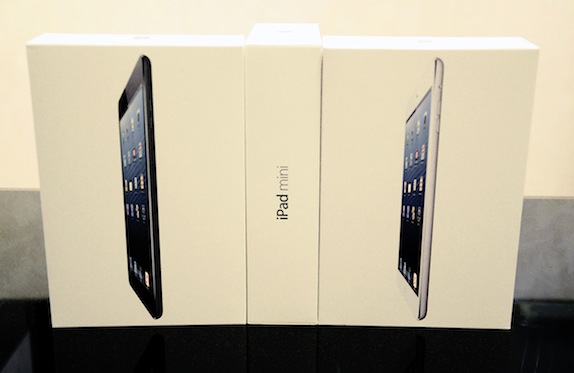 The Apple iPad mini was announced on October 23rd and was launched across select countries worldwide on November 2nd. We managed to get our hands on the device and bring this unboxing for you.We have both the white and black versions of the iPad mini with us and we will also be comparing it with Nexus 7 and the iPad 2.
httpv://www.youtube.com/watch?v=_XK3qOCp8XQ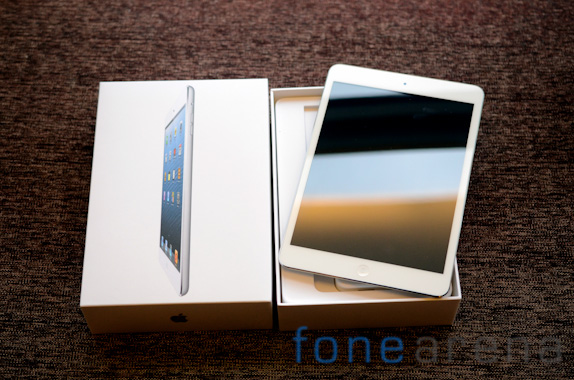 The iPad mini opened to overwhelming sales with stocks being sold out almost everywhere. We had to run to several shops before we got ours. The Black version  seems to be more in demand. probably due to the fact that its the first time, the iPad has come dressed fully in black including the backside.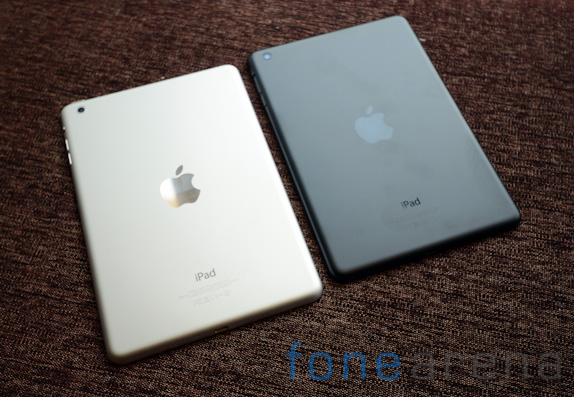 In terms of specs the iPad mini packs a 7.9 inch screen with the same resolution as the iPad 2 but still the screen does not feel washed out or inferior.It uses the new lightning connector and a lightning to USB cable comes in the box. You also get an AC adapter.
So far only the Wi-Fi version of the device has been launched in the 16, 32 and 64GB variants. The Wi-Fi + LTE version will follow later in November. Stay tuned with us for more coverage on the iPad Mini.
 Sandeep Sarma also contributed to this report