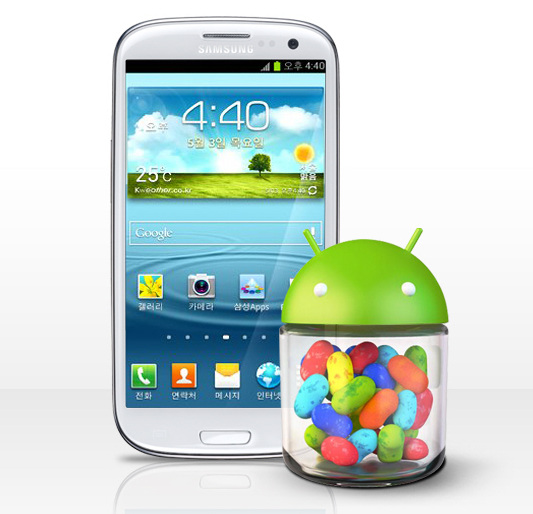 Samsung has started rolling out the Android 4.1 (Jelly Bean) update for the Galaxy S III 3G and LTE versions along with the Galaxy Note in their home ground, Korea. Samsung was the first to offer FroYo and Gingerbread update in Korea, but the Jelly Bean update for the S III started rolling out in Poland and other European countries last month.
The Jelly Bean update would bring faster performance, Reorganized settings menu, Automatically resizable widgets, Google Now service, contextual search, Pause while recording , Camera functionality improvement, pop-up-play upgrades and some usability improvements.
The update is now available for Galaxy S III users in Korea via Kies software. Users can also upgrade the phone from Samsung Mobile Shop and Samsung Digital Plaza in Korea. The Jelly Bean update would be rolled out soon for the Galaxy Note users in Korea.