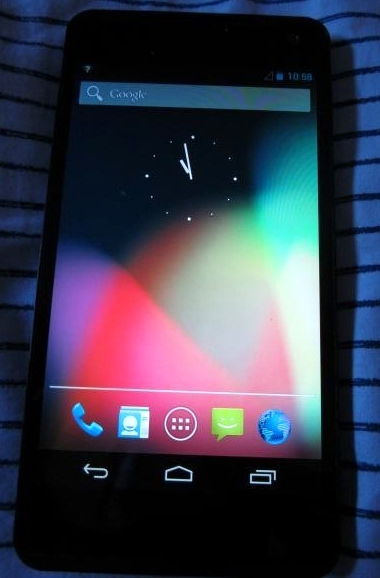 New images of the LG's Nexus Smartphone LG-E960 has surfaced online. There are 2 set of pictures, one has a curved design with a rugged back, and other one has a similar design as the LG Optimus G since it has a cover on it. According to these images, both these devices run on Android 4.1.2 with the Linux 3.4 kernel and has the board name Mako. The FCC Id – ZNFE960 on the device matches the one that passed though FCC last week with AT&T bands.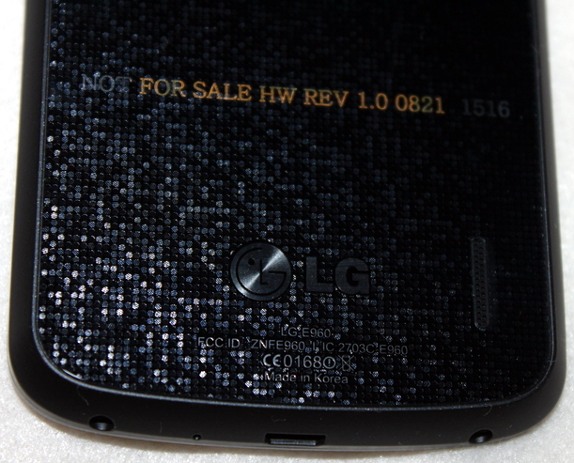 According to the previous rumors, the LG Nexus Smartphone come with a 1.5GHz quad-core Snapdragon S4 processor similar to the Optimus G , but would have a 8MP rear camera and would come in 8GB and 16GB variants.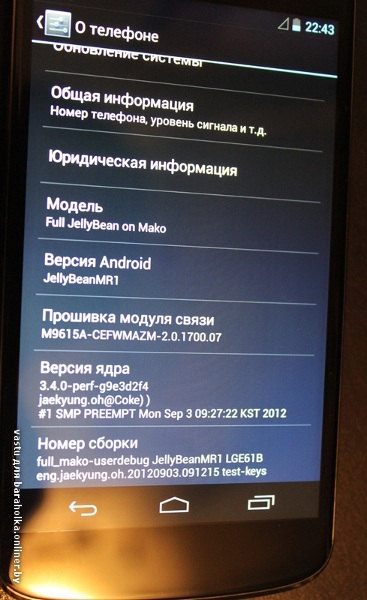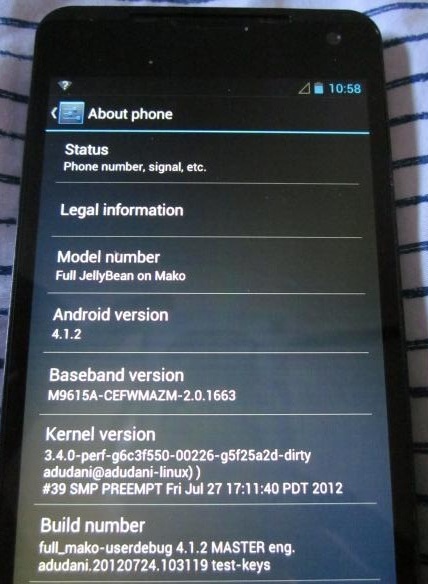 Is this the next Nexus? What do you think?
Via: Android Central, Android and Me