The Nokia Asha 311 is currently one of the hottest new devices in the market. No, it does not pack a quad core processor or a 41MP camera but it does bring a surprisingly potent package at an irresistible price point.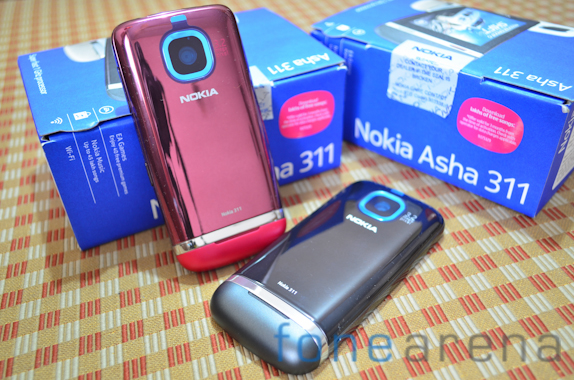 While we work on the review to bring you the low-down, how about a short photo gallery to check out the phone ? Click through to take a look at the Nokia Asha 311.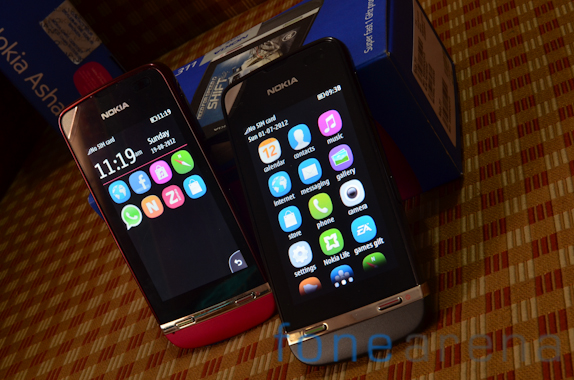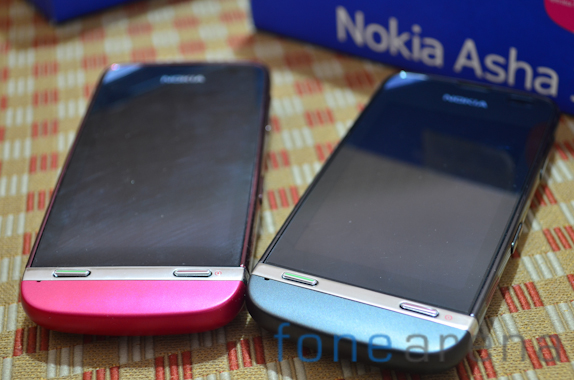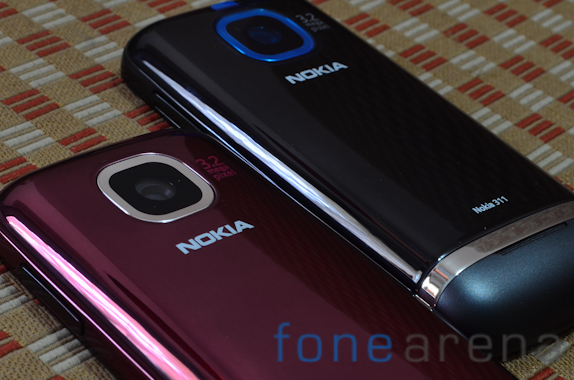 We really like the dual tone finish of the Asha 311. The lower part of the phone is finished in a matte material while the upper half of the back is glossy. A fingerprint magnet for sure but the target audience might find the extra 'bling' particularly attractive.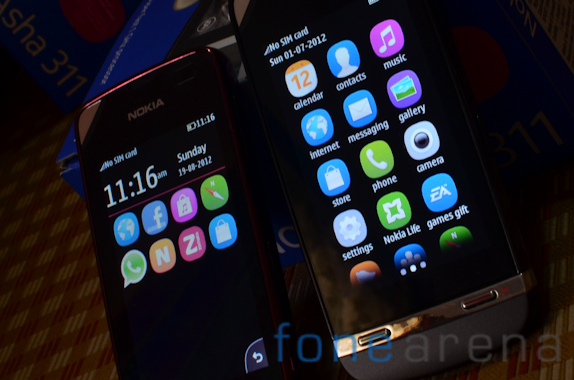 The budget minded device has a 3inch screen with WQVGA (400×240) resolution. Not particularly impressive but it gets the job done. Viewing angles are surprisingly decent.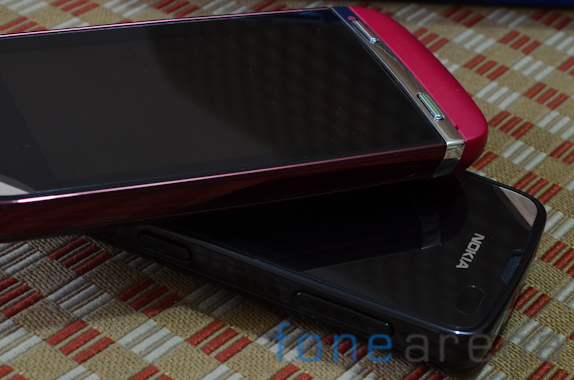 We've reached the point where even budget devices come with higher end feature such as Gorilla Glass as standard . The transmissive LCD screen on the Asha 311 is protected by Corning Gorilla Glass which should offer a degree of protection against scratches.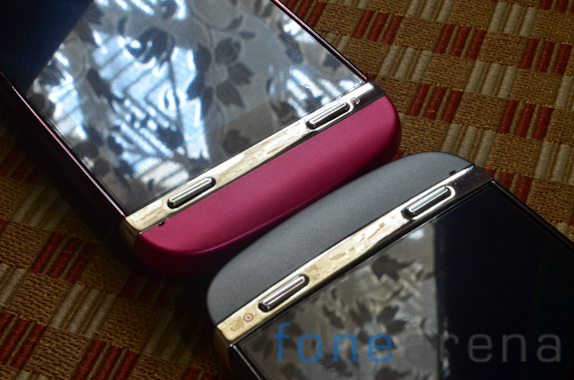 Two hardware keys are present on the bottom bar of the bottom allowing you to answer or end calls without requiring to look down at the screen. The end call button also doubles up as power key. We really liked the level of feedback provided here. We'll have the full review up in a few days, in the meanwhile fire away any  queries you might have about the Asha 311 in the comments section !