Microsoft just unveiled the latest version of its mobile operating system. Called Windows Phone 8, it brings sweeping changes to the OS leaving current users out of the party for the most part. We'll be detailing the features coming to existing phones in a separate post but for now lets take a look at the features to be a part of the next gen OS.
Do note that this is not a complete list and Microsoft is still holding back some cards for closer to the launch. 
1. Shared Core
The biggest change and most likely the one single reason why current phones can't get the entire OS update. Windows Phone 8 shares its core with Windows 8. What this means is that developers can very easily develop apps for both computers and smartphones simultaneously.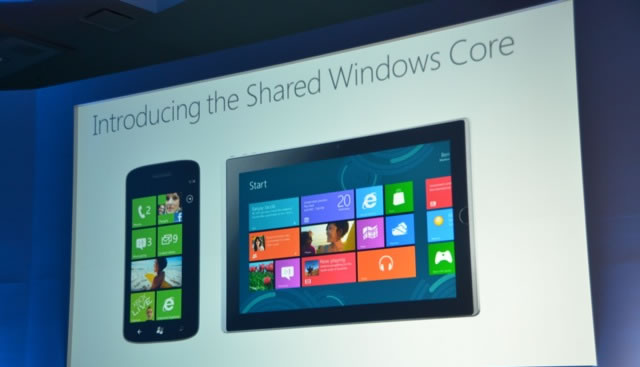 It also allows the OS to scale both in the upper and lower end. Windows Phone now supports dual core processors and more.
2. More screen resolutions support
The OS can now support screens with up to 720p resolution. In fact it supports three different resolutions which should facilitate lower end devices as well.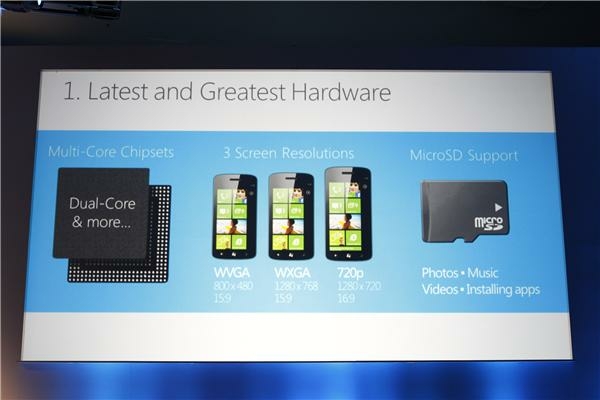 1280×768 and 1280×720 alongside the current 800×480 resolution panels should allow some manner of flexibility in terms of form factors.
3. Memory Card support
Windows Phone 7 initially supported microSD cards for expansion but the implementation was subject a lot of restrictions. This resulted in OEMs dropping support and going in for NAND storage instead. This is set to change as devices can now include consumer replaceable micro SD cards for storage expansion. It will be possible to store music, videos and images on external storage. Users can also install apps on external storage.
4. NFC
Near Field Communications will play a major role in Windows Phone 8. From simple use cases like tapping cards to obtain information and tapping magazines to get digital versions to sharing photos. Simply tap another NFC enabled device to share.
5. Internet Explorer 10
Now this one might not look like a major plus point the face of it but believe me, Internet Explorer 10 is plenty fast. Sharing the rendering engine will bring the same technology to the phone.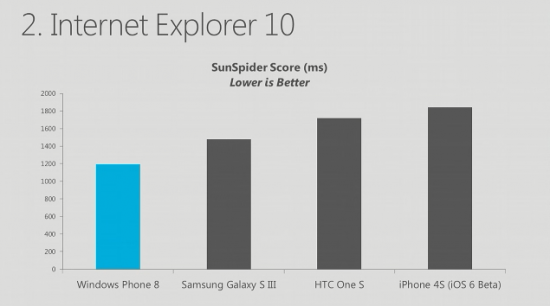 Included will be  advanced anti-phishing features like SmartScreen Filter to block dangerous websites and malware.
6. Wallet
Microsoft's digital wallet app keeps track of debit and credit cards, coupons, boarding passes, and other important info which when paired with a secure SIM from a carrier, can be used to pay for things just by tapping.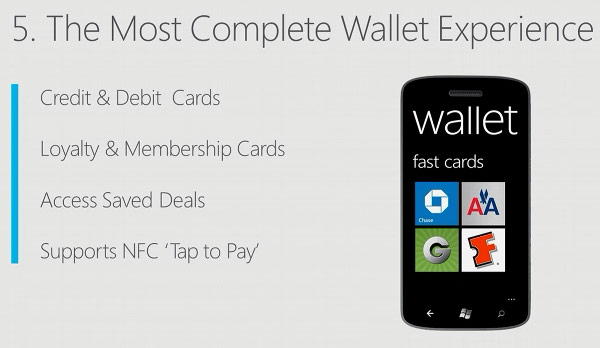 7. Nokia Maps
Nokia's mapping technology will be powering maps in Windows Phone 8. All phones will come with offline maps and turn by turn navigation in built.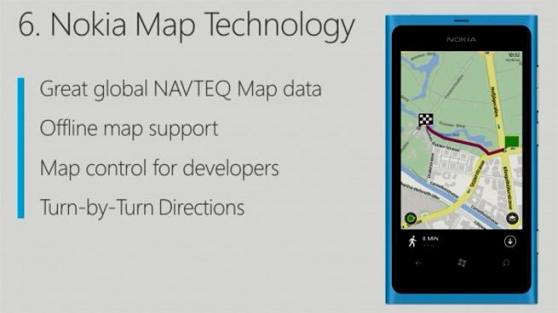 This is huge as Navteq's maps have some of the best POI database out there with coverage across the world. A definite win for customers here.
8. A new start screen
Windows Phone 8 will revamp the start screen. Yes, it will still have tiles but it'll be possible to resize them to three different sizes.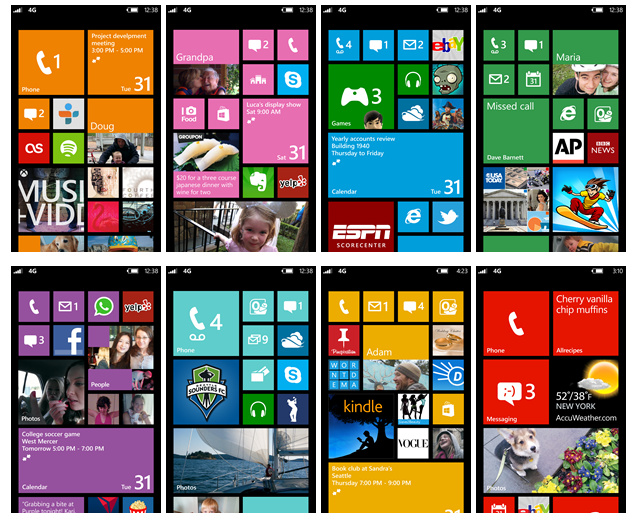 Small, Medium and Large will ensure that users can fit in as much or as less information as they want on a screen.