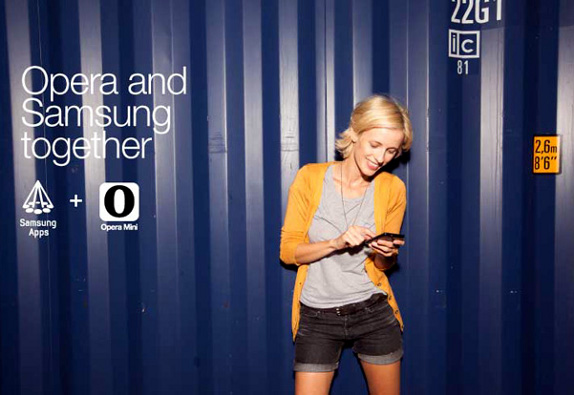 Opera Mini for bada and Android is now available from Samsung Apps, Samsung's dedicated application store. Opera Mini for Android has been recently updated to version 7.0 that brought new features including improved hardware acceleration and NFC support. It was available in the Samsung Java Apps store last year that went to become the most downloaded application in Samsung Java App Store in India and available in BlackBerry App World since March.
The Data Usage view keeps count of how much data you are spending and saving in total, or for a specific time frame. It saves 90% of data cost. The data tracker is located under the "Help" menu that gets you total usage and also temporary usage.
You can add bookmarks or new Speed Dial shortcuts for easy access to your most used website in the new version.
Samsung bada and Android users can download Opera Mini from Samsung Apps store for free.