The entire world is eager to see what Samsung has to offer in the Galaxy S III which is said to be launching on May 3. There has been loads of rumors, supposedly leaked images, and many stories about the S III and its components. Well, this is one more leak about the galaxy S III but this time it's the user guide with specs which has been leaked.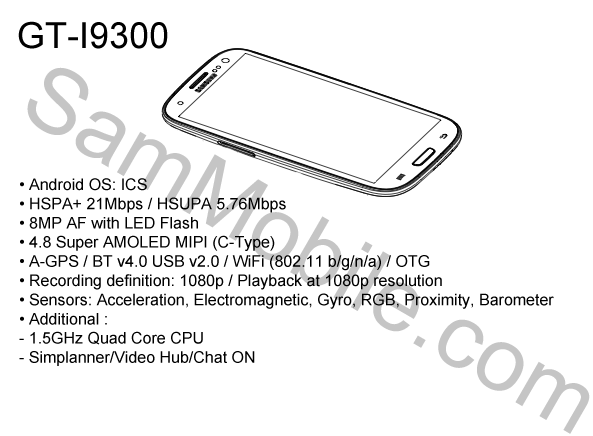 Samsung had been saying that they will be using the latest quadcore Exynos processor clocked at 1.4 GHz, but the leaked user guide say that it is clocked at 1.5 GHz, which means that this user guide is either fake or there was some error in what Samsung informed us. Also the image shows a 4.8″ display, but the benchmarks suggest a smaller display. Also it is mentioned that the camera is 8MP. Also the design of the device does not look really good with a hardware home button which does not make any sense after the on screen buttons introduced in Ice cream sandwich.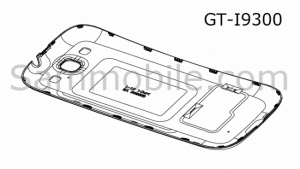 Well I really think that is another fake rumor going around. But everything will be unfold on May 3, when Samsung launches the next Galaxy. So stay tuned for more news about this.