Micromax today took off the veil from its first entrant into the tablet segment with the Funbook. The diminutive 7″ tablet comes with mid range specifications for a price which makes tablets accessible to people on a budget. Before you dismiss the tablet as a low end affair for those looking for a budget offering , you will be surprised to know that Micromax has made immense efforts on content partnerships to make the tablet a worthwhile option for everyone from students to those looking for entertainment , media on the go.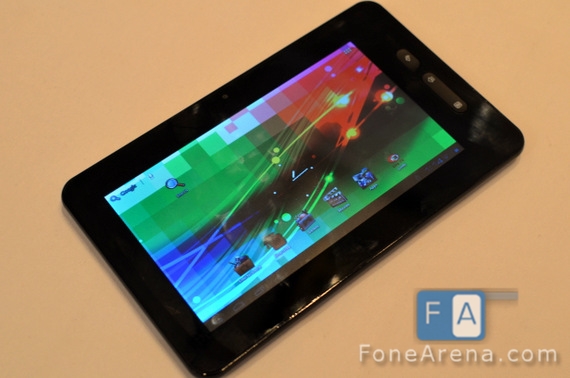 The tablet comes with a 7″ capacitive touch screen panel and is available in two colors ie Black and Silver. The screen was sufficiently responsive but looked a bit washed out up front.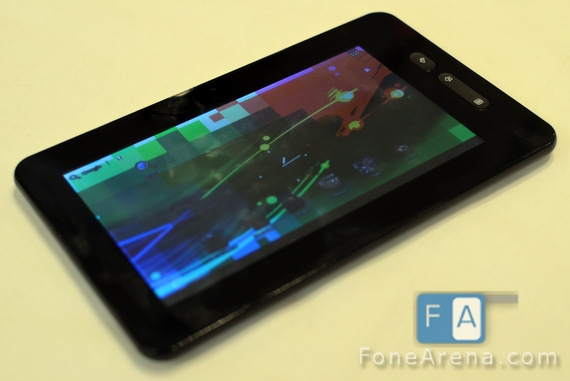 Viewing angles as expected are pretty bad. You can't really expect to watch a movie with someone else keeping in mind that the screen is already on the smaller side and is further hampered by the poor viewing angles.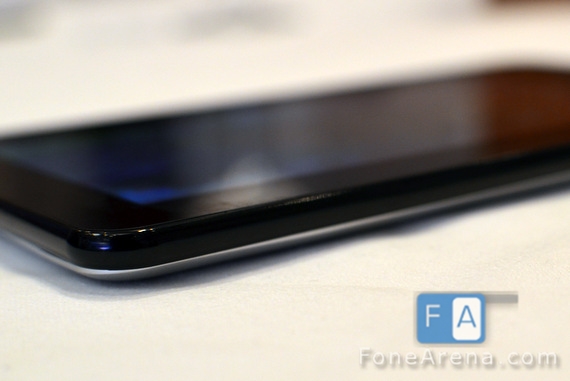 Micromax claims that the Funbook is probably the thinnest and lightest tablet available in India at the moment. I'm not sure that it competes in thickness but it sure is light and comes in at under 350 grams.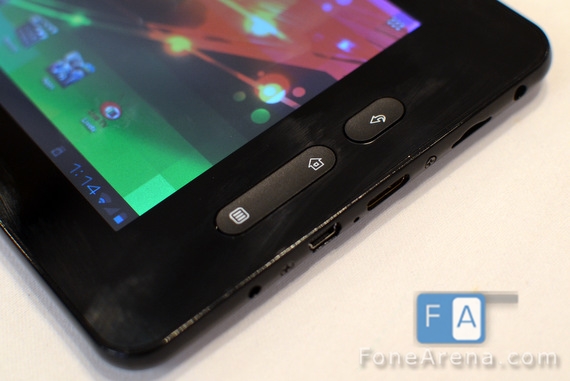 Three hard buttons can be found on the right hand side of the tablet to be used as the menu , home and back key. The buttons give reassuring feedback on being pressed but we feel that Micromax could have gone for capacitive buttons here.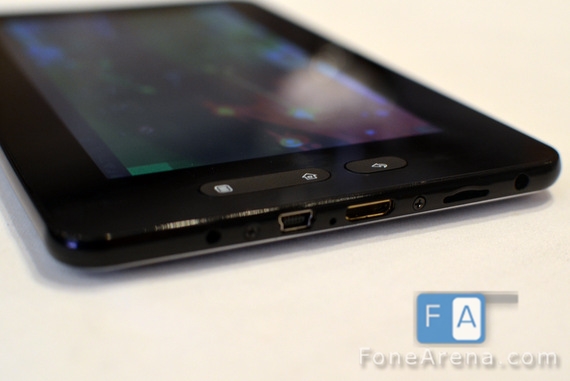 Further on the right hand side you can spot all the ports provided on the tablet. One of our biggest complaints with the tablet has got to be that it uses a mini USB plug. Yes , you got that right. Not a full size USB nor a micro USB but a mini USB port which almost nothing else in the market uses ! You'll have to carry a separate cable for this tablet while travelling.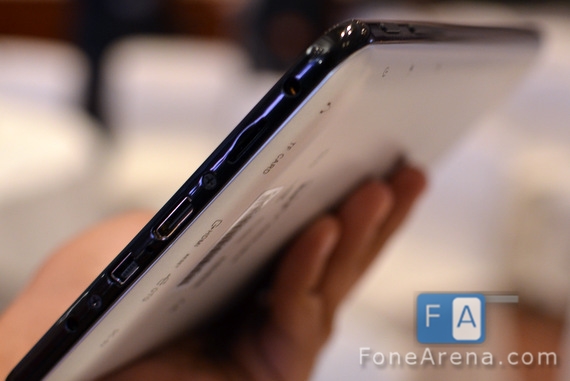 On the far right you can spot a standard headphone jack. Right next to it is the micro SD card slot. Following it is the HDMI slot , reset button , mini USB slot which can be used with an adapter for use as a USB OTG device. The power socket is at the leftmost corner.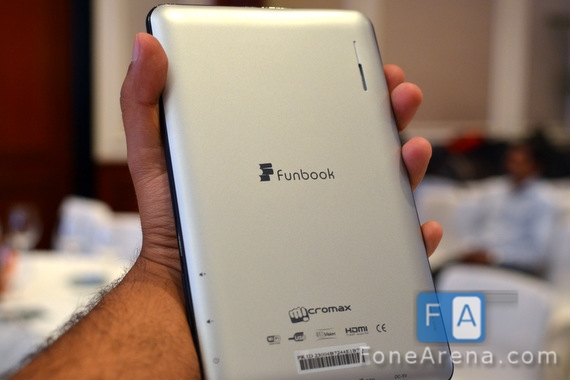 The Micromax Funbook might just be one of the best low cost devices to hit the market and we were suitably impressed by it during our hands on. This is no iPad killer but then its not meant to be one. At a breakthrough price of Rs. 6,490 bundled with a data card , nothing else can compete on price. Thanks to the impressive content partnerships that Micromax has secured , this could be a clean sweep victory for them in the mass market tablet segment. We'll have more for you in the full review soon !