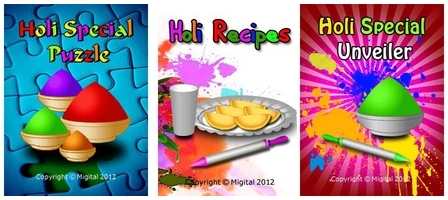 Here are some apps for Holi, the festival of colors that is celebrated in India in the month of March. These special Holi apps on the Nokia store can help you with information on special recipes, games, memorable Holi songs, and a lot more.
Holi Apps for Nokia Phones
These app are all free and are available for range of Nokia Phones.