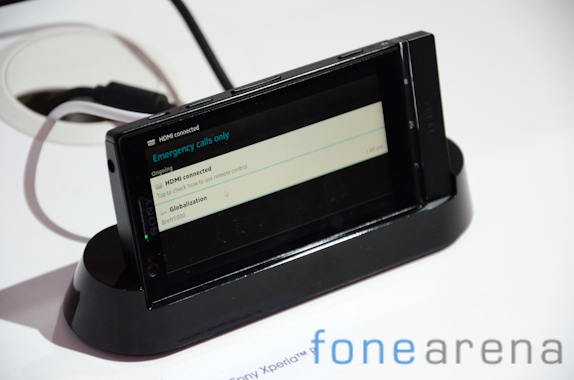 The video shows a demonstration of the SmartDock for the XPERIA P. The SmartDock is available only for the XPERIA P. The XPERIA S and XPERIA U do not have this accessory.
We were not given a proper answer when we asked whether the dock would become available for the XPERIA S and XPERIA U in the future. They didn't deny the possibility but they said it was unlikely.
httpv://www.youtube.com/watch?v=Y7xVYsngsn0
Once the XPERIA P is placed on the SmartDock, it opens up a new UI that is meant for browsing, playback and navigating with ease. You do not have to use your phone once its docked. You could make use of the TV remote or even use something like the Sony Tablet S. You can also use a bluetooth keyboard and mouse to navigate and browse through the web.