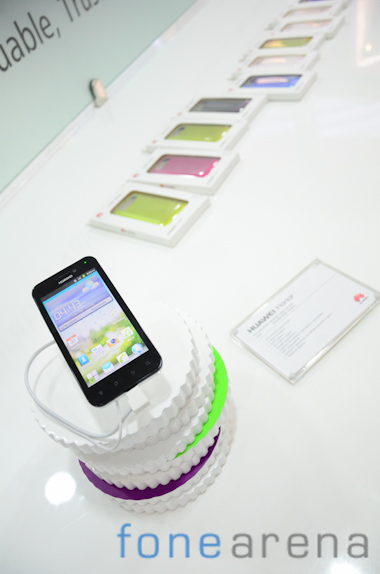 This is the photo gallery for the Huawei Honor smartphone.
The phone has the following specifications:
Android 2.3 Gingerbread (Update to Ice Cream Sandwich 4.0 will be released in April)
4″ Touchscreen with FWVGA Resolution
8 Megapixel Camera
1.4GHz Processor
Wi-Fi, GPS
1900 mAH Battery
We quite liked the design of the device. Fits quite well in the hand and even though the back doesnt have any pattern or grooves, its easy to get a grip.
The only problem we saw was that the brightness wasn't as good. We could imagine that it wouldn't do too well under sunlight even with maximum brightness.