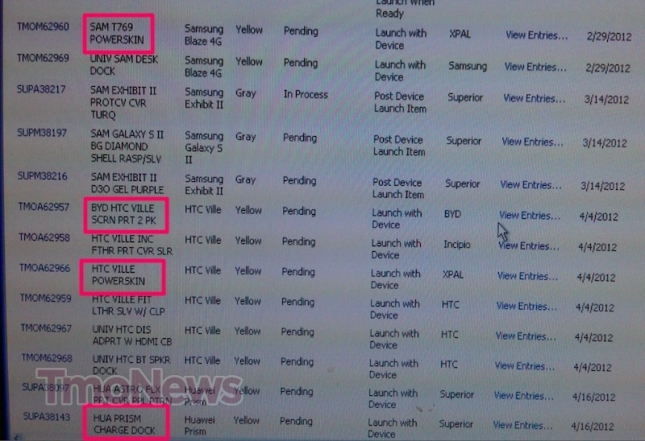 Mobile World Congress is right around the corner, and smartphone giants such as HTC are ready to rock'n'roll at the mega event, also carriers like T-Mobile USA are getting ready to introduce new devices because we will be seeing a lot of new devices at MWC. According to a accessory list leaked by Tmo-News, which is telling us that T-Mobile will be launching HTC Ville and Huawei Prism soon as their accessories showed up in the list. Ville is just a codename, whereas the final name of the device might be HTC One S.
Other device is the Huawei Prism, and the problem is that we don't know if is it a tablet or a smartphone, because Huawei will be unveiling a new tablet and a smartphone at  MWC this weekend, so let's wait for this one. No words on release date and pricing yet, but you can expect these devices by the end of March or maybe earlier.
So folks, would you pick up the HTC Ville or Huawei Prism from T-Mobile? Tell us in the comment box below.
Via: Unwired-View