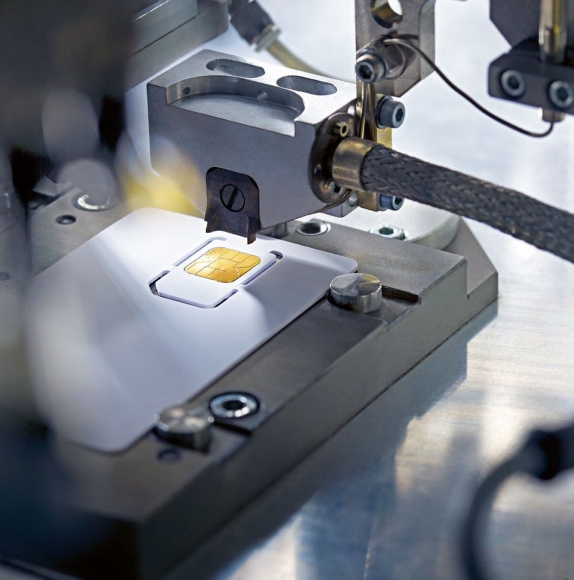 While the whole mobile industry was taken surprise when the microSIM card made it's way onto the Apple iPad and the iPhone 4. Fast forward 2011 , we have the world's largest handset maker going with a microSIM slot in it's latest smartphones including the Nokia ,N9, Lumia 800 and Lumia 710. Motorola used a similar SIM card slot in the DROID RAZR. Now a German company Giesecke & Devrient (G&D) has come up with the World's first Nano SIM card which is significantly smaller than even a microSIM card.The main reason handset makers go with a microSIM card is to reduce the thickness of the device. With a Nano SIM card , they are only going to get even more thinner rather anorexic !
The nano SIM card measures only 12mmx9mm compared to a microSIM which measures 15mmx12mm making it 30% smaller. In comparison with normal full size SIM cards , its 60% smaller. The folks behind this crazy idea have not just reduced the size but also managed to shave away a few micrometres of the thickness. Its 15% thinner.
The company will be showcasing the nano-SIM at the CARTES & IDentification 2011 trade show from November 15 to 17.If the ETSI (European Telecommunications Standards Institute) approves the nanoSIM card , it would become a industry standard. Operators are already testing the proposed SIM card and we assume device makers are also experimenting the idea.If all goes well , we might see mobile devices with a nano-SIM card in early 2012, MWC 2012 may be ? Don't worry about older devices , the SIM card will be backward compatible – thanks to an adapter.