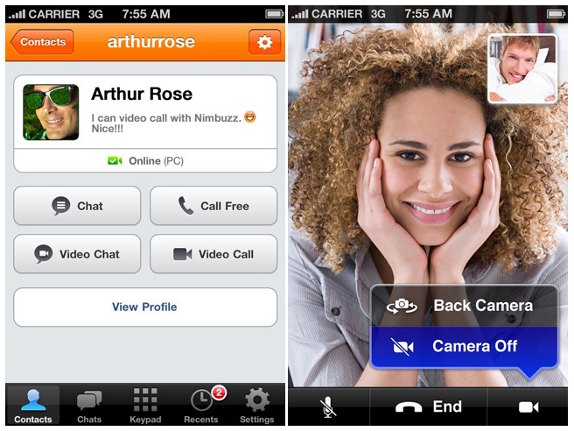 Nimbuzz for iPhone has been updated to version 2.3.0 that brings iPhone to iPhone and iPhone to PC. This version also brings video chat option and message delivery notifications.
Features in Nimbuzz for iPhone v2.3.0
FREE Video Calls over 3G, 4G and WiFi – iPhone to iPhone and iPhone to PC
VIDEO CHAT – message/text with video, but minus the audio that is supported even if VoIP calling services are restricted
Message Delivery Notifications – See checkmarks when your message gets delivered to the person you are chatting with
Other Nimbuzz users on iPhone and PC must have the latest version of the app to make or receive video calls. Download Nimbuzz for iPhone from the Apple iTunes store for free. The Video calling feature would be available for the Nimbuzz for Android and Symbian platforms soon.