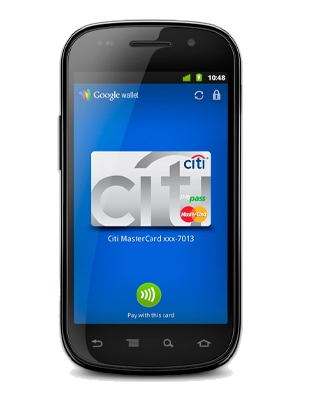 Google has launched their Google Wallet on the Sprint's Nexus 4G in USA. This would let the Sprint Nexus 4G users make purchases with a simple tap using NFC (Near Field Communication) on their phone.  The Google Wallet app would be available through an over-the-air update for Sprint's Nexus 4G devices. Google announced the Google Wallet in May, and they have been testing it since then.
Google Wallet is designed to enable safe and secure payments. You need to set up a Google Wallet PIN that must be entered before making a purchase to prevent unauthorized access and payments.
Here is a quick demo of the Google wallet:
httpv://www.youtube.com/watch?v=DsaJMhcLm_A
You can pay using the Google Wallet with your Citi MasterCard card and Google Prepaid MasterCard, powered by First Data.Google plans to support additional cards like Visa, Discover and American Express in future. They also offer $10 free bonus to the Google Prepaid Card if you set it up in Google Wallet before the end of the year and plans to bring the Google Wallet to more phones in future.
To get more info about Google Wallet you can go to google.com/wallet.
Source: Google Mobile Blog | Sprint Press Release