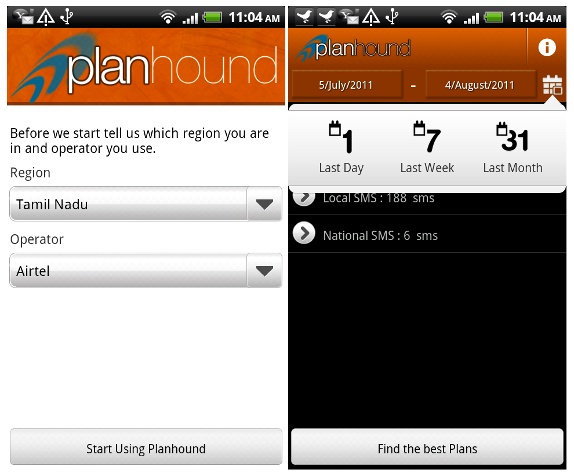 Cheeni Labs, a startup based out of Chennai has launched a new Android app, PlanHound that chooses the best mobile plans based on your usage. This automatically gets the phone data such as local and STD call minutes and also the local and national SMS to get you the best plan. This app uses the uses the  3gsimplified.com's comparison engine.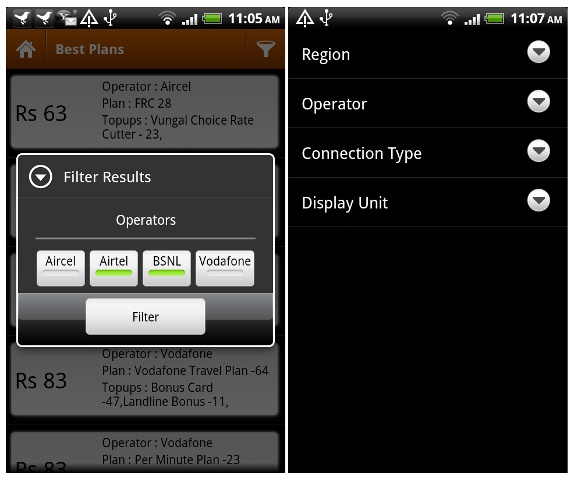 Features of the PlanetHound app for Android
Select you region and the operator to get the plans for your region
Option to choose the best plan based on the usage of the past 1 day, 1 week , 1 month or custom period of your choice
Get the detailed plan details including the cost, plan name and Topups available for that plan
Filter the operators while viewing the plans
Customize the type of plan such as prepaid or postpaid or both and the per second or per minute plans from the preferences
Now, forget the tension of choosing the plan that suits you. This app does it all and you just need to select the one you need from the list. Download the PlanHoud app from the Android Market for the phones that run Android 2.1 and above for free.