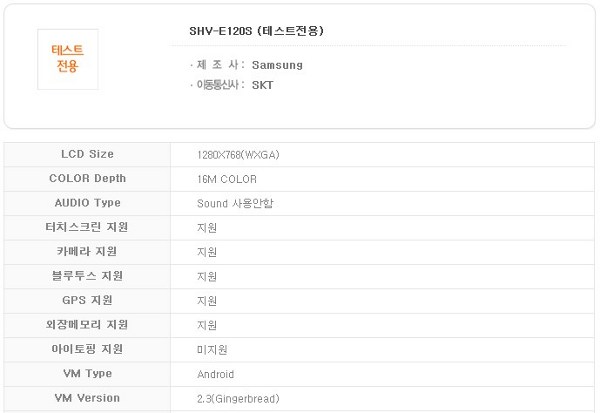 T-Store, a Korean App market has just leaked an unannounced Samsung device with model number SHV-E120S.
While no pictures are available, the most interesting aspect is that the device is said to have a screen with WXGA (1280×768) pixels resolution.
The other things known about the handset are that it will run Android Gingerbread 2.3 and will be powered by a single-core MSM8250 Snapdragon processor.
The screen is very exciting if it is meant for a smartphone but it's old news if its a tablet. but since the device is reported to be running Gingerbread, we doubt that it is a tablet considering that Honeycomb 3.0 is the norm today.
We had also heard about Super AMOLED HD screens in the making and that it will be featured in the successor to the Galaxy S II ie Galaxy S III/3D. So there might actually be a smartphone in the works with such a screen.
Even though it might end up being a Korea only device, we can expect to see similarly specd devices for the international market as well.