Mobile-Fun has got hold of design documents for case manufacturers for the upcoming iPhone. The image details some of the sweeping changes that Apple plans to do with the upcoming phone. Take these with a pinch of salt but if the documents are to be believed , Apple plans to bring back the curved back.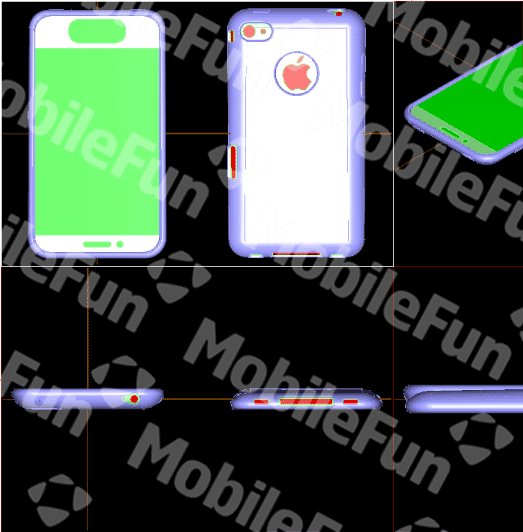 Apple is known to have purchased a rather large number of curved glass manufacturing machines. The document shows that the front is still flat which means that Apple could be using the curved glass panels on the rear of the phone. The display size has also been clearly bumped up to 4″ in the documents. On the other hand the rumored button-less interface seems to have been ditched.
Another big difference is the placement of the side buttons; according to the design document these are now placed on the opposite side of the phone. The lock toggle is therefore quite close to the camera, but the volume buttons have moved much further down the phone, sitting just below the halfway point. Do you think these might be correct ? Let us know in the comments !
[Via – Mobile-Fun Blog]