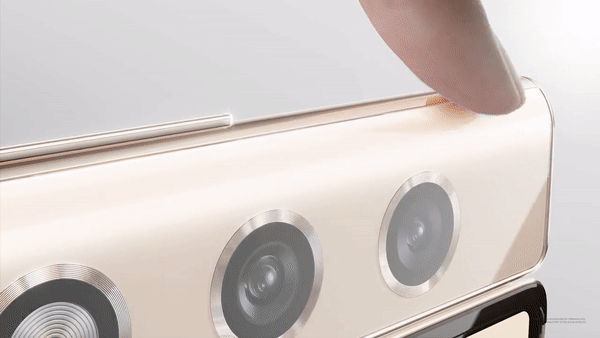 HONOR unveiled new foldable devices at IFA 2023 with the theme "Unfold Tomorrow." One of them is the HONOR Magic V2. They plan to release it worldwide soon. HONOR also introduced a unique concept device called the 'HONOR V Purse,' named because it resembles a handbag.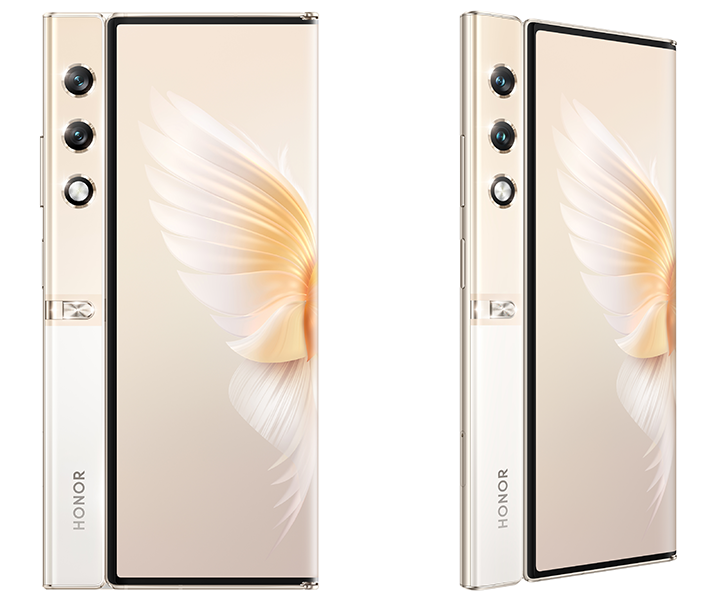 HONOR V Purse
The V Purse is a bit unusual as it folds outward. Huawei had a similar design with the 2019 Mate X. It has a large outer display that covers the phone when folded, creating a smoother surface.
The V Purse transforms the foldable phone into a fashion statement with customizable always-on displays that mimic a handbag's look, complete with chains, feathers, and tassels that move with the phone. You can also change its straps and wear it like a regular purse or handbag.
To unfold the display, there's a small button. The HONOR V Purse is thinner than Huawei's Mate Xs and Mate Xs 2, measuring less than 9 mm when folded, making it 20% slimmer than Huawei's efforts and 10.1% thinner than the Magic V2.
HONOR designed the V Purse with sustainability in mind, using vegan leather for its straps and promoting a fashion style that lasts longer. This can help environmentally conscious consumers reduce fast fashion consumption.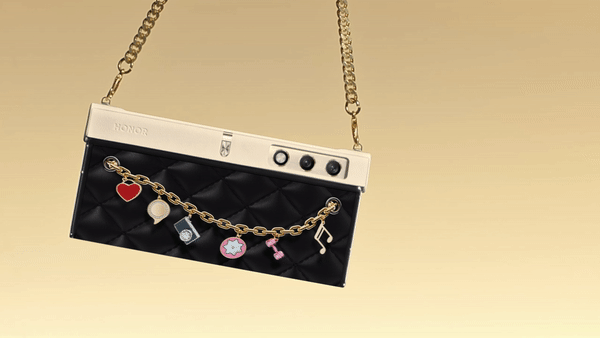 HONOR didn't provide many hardware details, since this is not meant for mass production. Whether it will be available to the public remains uncertain, as previous concept devices took a long time to become reality.
Collaborative Design for HONOR's AODs
HONOR has partnered with creative talents, including BURBERRY's Bram Van Diepen and contemporary artist Yunuene Esparza, to design custom Always-On Displays (AODs) for their devices.
This collaboration aims to infuse fashion into technology. In the next phase, HONOR will open its API interface to emerging designers worldwide, allowing them to create innovative designs using sensors like gyroscope and touch, shaping future lifestyle trends.
HONOR Magic V2 Unveiled Globally
At IFA 2023, HONOR revealed its flagship foldable phone, the HONOR Magic V2, globally. It brings significant improvements in design, battery life, display quality, and user experience.
Despite its advanced features, it's remarkably light at 231g and impressively thin at 9.9mm, thanks to careful design and manufacturing.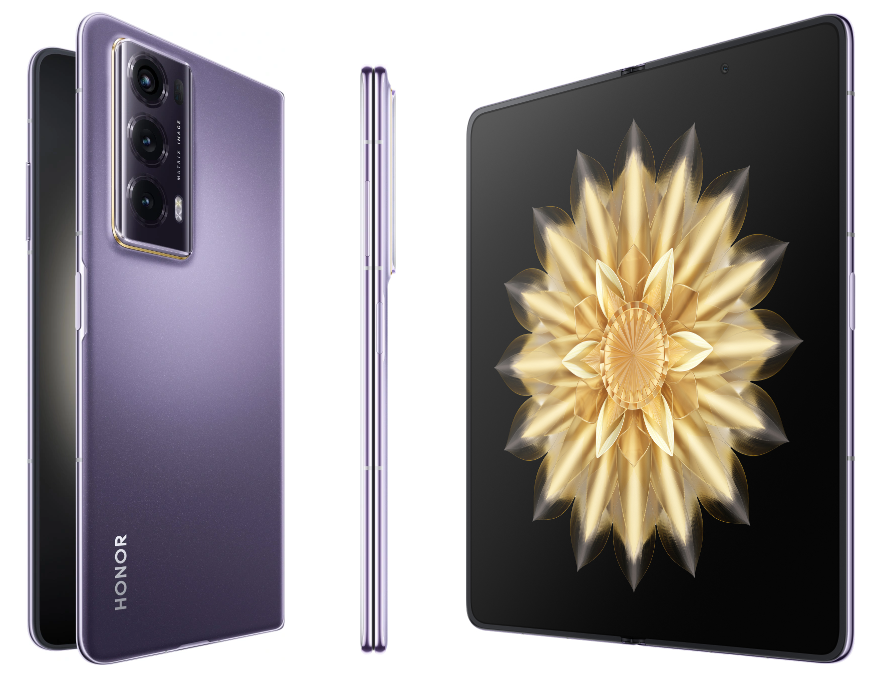 However, the company has not yet disclosed the global release date or pricing for the HONOR Magic V2.
HONOR 90 Gets a New Color
HONOR announced that the HONOR 90 has received the Best Buy Smartphone 2023-2024 award from the Expert Imaging and Sound Association (EISA). To celebrate this achievement, HONOR is launching a stylish Peacock Blue color option for the HONOR 90, available worldwide.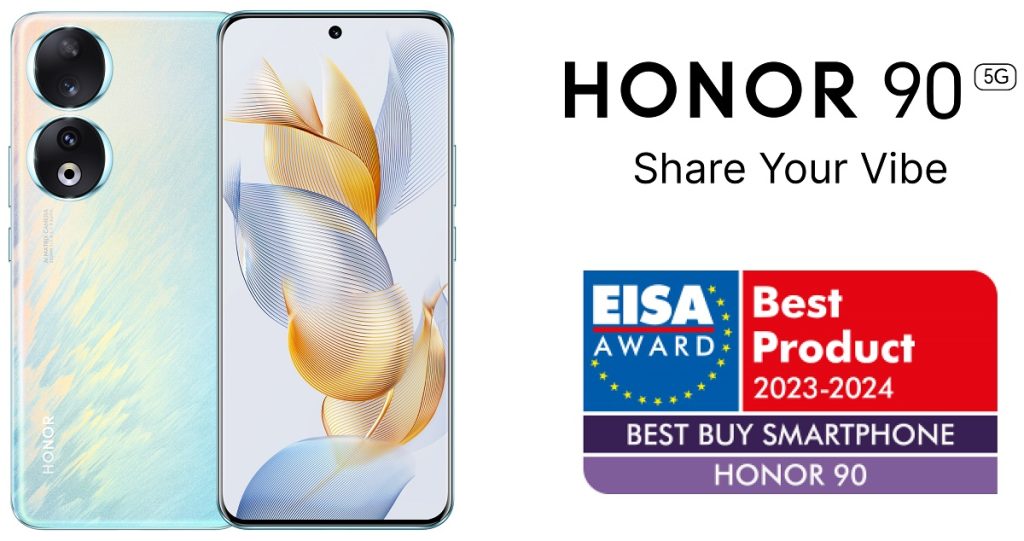 The HONOR 90 was initially launched in European markets, including the UK, in July. This smartphone boasts a powerful 200MP Main Camera and an eye-comfort technology-equipped Quad-Curved Floating display.
It will launch in India in September.
Speaking at the IFA 2023 event, George Zhao, CEO of HONOR, said:
HONOR's foldable smartphones have made remarkable strides in design, functionality, and durability. Our phone-to-purse concept, embodied in the HONOR V Purse, explores sustainable solutions that harness the power of foldable technology to inspire creativity and shape the lifestyle of tomorrow.