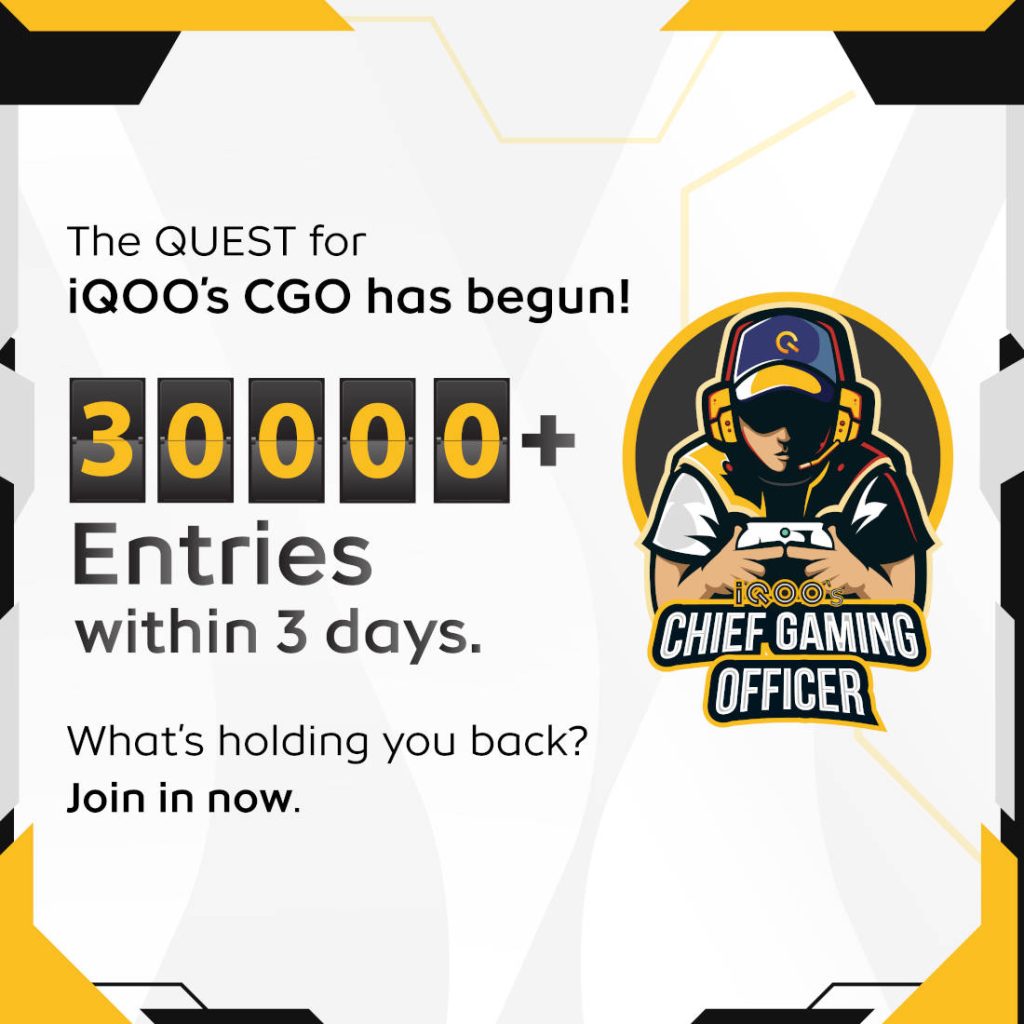 Earlier this week, iQOO announced that it is looking for Chief Gaming Officer (CGO) under the age of 25 to get associated with them to co-create the best gaming and esports experience on a mobile phone.
The registration process has started on May 30, 2023. Today, the company has announced that it has received over 30,000+ applications within just 3 days of the announcement.
Applicants from over 500 cities applied for the first role of its kind, which will work with the iQOO team to tailor the best mobile gaming experience.
iQOO already announced that the first Chief Gaming Officer (CGO) will get a chance to earn a whopping INR 10 lakhs for a six-month journey.
Excited about the response, Nipun Marya, CEO of iQOO said:
The enthusiasm and response to our search for iQOO's first Gaming Officer is humbling and yet corroborates our decision to go to the huge community of young gamers in the country, for a role like this. At iQOO, our endeavour has always been to make phones that stand out for its performance and esports experience. And for the same we envisioned this role that will further ignite the gaming community and foster a vibrant gaming ecosystem for the brand. On behalf of brand iQOO, I would like to express my heartfelt gratitude to the overwhelming response received from everyone who has applied.