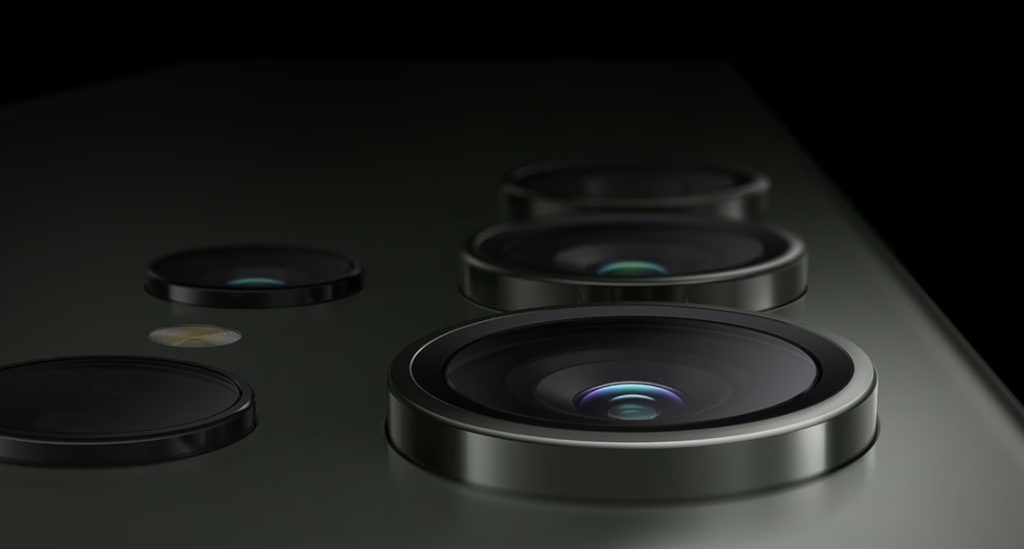 Samsung used the 10 MP telephoto sensor with 3x lossless zoom on the Galaxy S21 Ultra, S22 Ultra and the S23 Ultra, after introducing it for the first time on the former.
However, according to a recent report by tipster @Tech_Reve suggests that the only camera upgrade in the Galaxy S24 Ultra will be the 10x zoom sensor, which will undergo minor improvements.
Samsung will stick to the combination of two telephoto cameras for the Galaxy S24 Ultra, instead of using the variable 3x to 10x telephoto camera. The company has been exploring continuous zoom lens technology for telephoto cameras in future phones, but it has not implemented it yet.
Regarding specifications, the current 10 MP telephoto sensor on the Galaxy S23 trio supports up to 3x magnification. For the Galaxy S24 Ultra, Samsung might consider a minimum 12 MP sensor, similar to the Galaxy Note 20 Ultra's periscope shooter. However, there is a possibility of a larger sensor, such as a 48 MP, being used.
However, since the vanilla models share the same camera module as the Ultra variant, excluding the periscope lens, there is speculation that the non-Ultra models may incorporate a 200 MP wide sensor in the coming year.
The Galaxy S24 Ultra will retain the 4-camera design and have the same sensors as the quad-camera setup, such as the 200 MP main camera, 10 MP periscope camera with 10x zoom, and the 12 MP ultrawide camera with minor improvements.
Earlier reports suggested that Samsung may reintroduce Exynos chips (Exynos 2400) with the Galaxy S24 series, departing from the current year's models. However, details regarding the entire Galaxy S24 series remain scarce at this point.