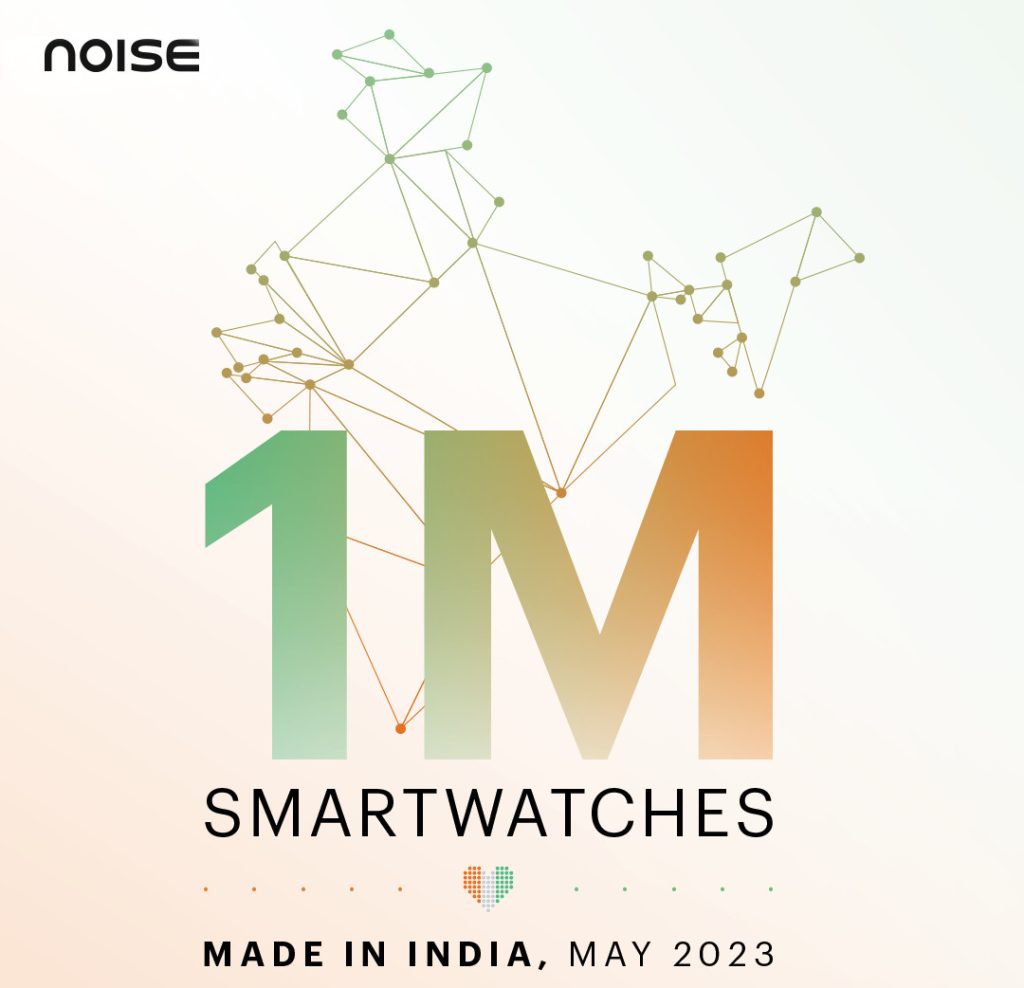 Earlier this year, Noise, popular for its wearables, announced that 90% of the brand's smartwatches will be manufactured in India starting 2023. Today, the company has announced that it has achieved a new 'Make In India' milestone of making over one million smartwatches locally in the month of May alone.
In line with the 'Make in India' mission, the company said that it has achieved and surpassed its initial target of making a million units every month.   Noise said that it has also been the first brand to ship over 3 million made-in-India smartwatches.
Commenting on the milestone, Amit Khatri, Co-Founder, Noise, said:
Our unwavering commitment to the Make in India initiative fills us with immense pride. Consequently, achieving the manufacturing milestone of over a million smartwatches in a month in India holds great significance for us. This remarkable feat is a clear demonstration of our deep-rooted dedication and understanding of the India market. This landmark is yet another testimony to our relentless pursuit of making India self-reliant and nurturing the ethos of the Make in India movement.