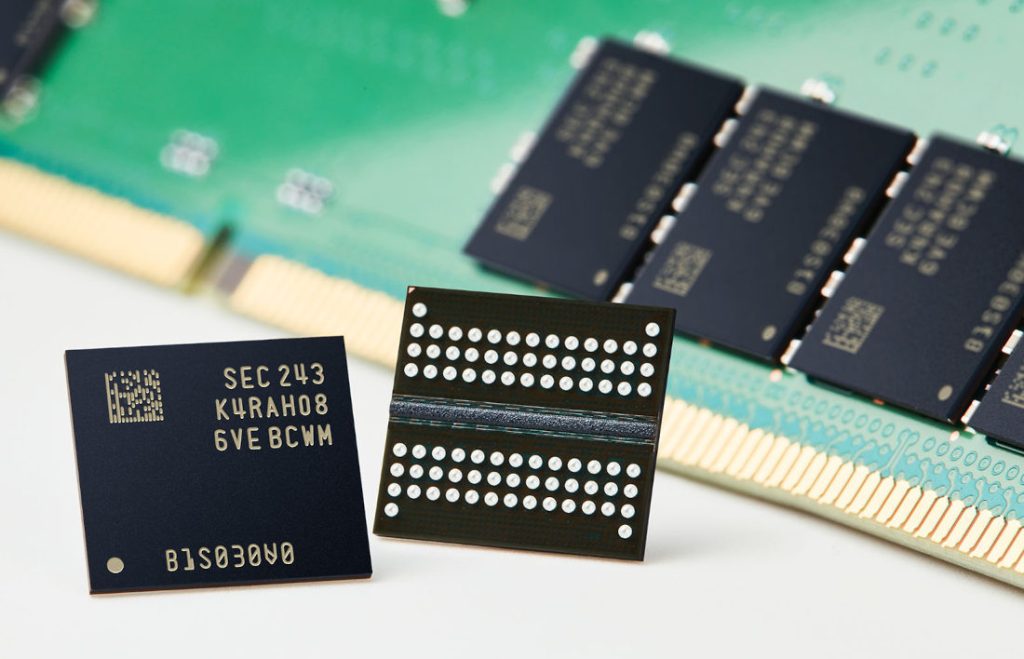 Samsung has announced the mass production of its 16-gigabit (Gb) DDR5 DRAM built using the industry's first 12-nanometer (nm)-class process technology, after it was announced back in December last year.
It uses advanced, multi-layer extreme ultraviolet (EUV) lithography and features the industry's highest die density, which enables a 20% gain in wafer productivity.
This also reduces power consumption by up to 23%, compared to previous DRAM, and the company says that this will be an ideal solution for global IT companies pursuing more environment-friendly operations.
This uses a new high-κ material that helps increase cell capacitance. High capacitance results in a significant electric potential difference in the data signals, which makes it easier to accurately distinguish them.
It promises 7.2 gigabits per second (Gbps). This translates into processing two 30 gigabyte (GB) UHD movies in just one second.
Availability
The Samsung 12nm-class DDR5 DRAM has gone into mass production. Samsung has already completed its 16-gigabit DDR5 DRAM evaluation for compatibility with AMD last December, and said that RAM will be used in a wide range of market segments in areas such as next-generation computing, data centers and AI-driven systems.