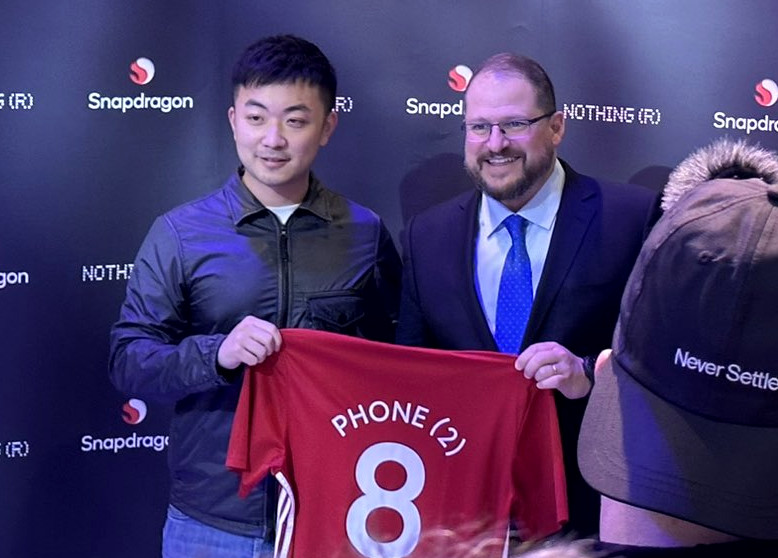 Nothing's founder Carl Pei already confirmed the release of Phone (2) later this year. At the MWC 2023, he confirmed that the phone will be powered by Snapdragon 8 Series chipset, without revealing the exact model number. Qualcomm's Cristiano Amon was also present at the event.
Innovation, fuelled.

Phone (2) will be equipped with the @Qualcomm @Snapdragon 8 Series chipset. For a leap in power and performance. https://t.co/lMHizf3lId

— Nothing (@nothing) February 28, 2023
The Phone (2) will see a huge performance boost with the flagship ship compared to Snapdragon 778G+ in the Phone (1), so the price of the phone will likely increase.
In an interview last month, Carl said that the Phone (2) will launch in the US. He added that the phone will be 'more premium' than its predecessor, and that software will be the team's primary focus. The company now has nearly 100 people working in the software team, bringing the best experience possible to both the current and new phones.
At the event, Carl Pei also confirmed that the company would be launching a new product in March, which should be Nothing Ear (2) that surfaced in images recently. This is said to retain the similar design, and add personalised ANC, dual connectivity and more features.