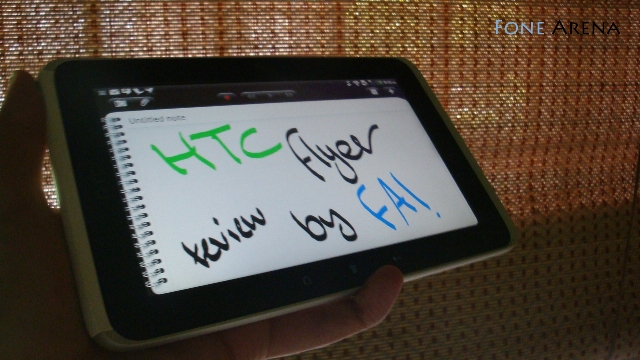 Today, we are presenting you the review of HTC Flyer, which is HTC's first ever Android powered tablet. HTC is one of the leading technology companies in the world and in past years, they improved a lot. They launched several devices, which actually changed the way people think about their device and they currently known as one of the most reliable smartphone brands in the world. HTC Flyer is an amazing looking tablet, and it's HTC's first ever Android tablet. The device is running on Android Gingerbread along with Sense UI, which makes the user experience just amazing. It's currently available in USA, UK and other parts of the world. Well folks, want to read the full review? Then check it out after the break.
HTC Flyer Specs:
7-Inches Capacitive Touchscreen
Android 2.3.3 Operating System
1.5 GHz Single-Core Processor
HSDPA @ 14.4 Mbps & HSUPA 5.76 Mbps
1 GB of RAM
3D Graphics Hardware Accelerator
Internal Memory : 32 GB
MicroSD/SDHC support upto 32 GB
5 MP Camera with LED Flash
Secondary Camera of 1.3 MP
Wi-Fi 802.11 b/g/n
Bluetooth 3.0 with A2DP
GPS & A-GPS Support
4000 mAh Battery
Hardware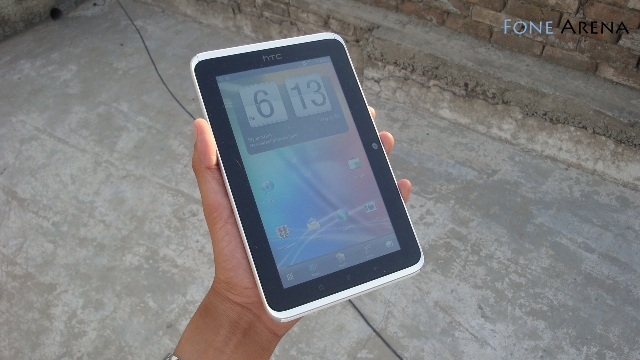 As I said, it's a beautiful tablet and its build quality is quite amazing. It's a 7-inch tablet and a powerful competitor to Samsung Galaxy Tab and iPad. It features a Super LCD display, which is not bad at all, it's crisp and picture quality is good. I watched some movies on it and videos on YouTube frequently, and trust me I enjoyed them watching on Flyer. The tablet is a little bulky which makes it a little hard to carry around. Weight is less than iPad but as its 7-Inch, so weight really matters. The tablet weighs 420 grams. The display is covered by a full glass and slightly curved from sides but the glass is very glossy and when the display is off, you can see your finger prints all over the glass and it's also reflective. There are capacitive buttons and they are available in both portrait and landscape mode, and I really like that feature. The capacitive buttons are quite responsive and easy to touch. On the back side, there is a 5 MP camera which is missing flash, and the tablet half back is covered by aluminum. It gives it an amazing look and makes it tough, durable and easy to handle, but sometimes it slips.
There are dual stereo speakers on the back side, and talking about the speakers on the Flyer, I will say it without any doubt that speaker on it are quite good as compared to others. Sound quality is not that satisfying but it's really loud, and if you have a small room and want something to rock it, then put some songs on Flyer and see how it will roll. The voice quality is also good on handsfree, and I was using HTC original handsfree that comes with Flyer, but you can use any headphone with 3.5 mm port because Flyer comes with a 3.5 mm headset jack. The jack is on the top of the tablet beside the power button. The power button features a small dot of light in it which works as a notification light. On the right side, you have volume up/down button which is also use for zoom in/out, and there are also two microphones. There is nothing on the left side. Power and volume rocker buttons are soft and easy to press, but the volume button gets hard to press sometimes.
Let's talk about things which are missing in the Flyer hardware. Flyer is missing the LED flash on the back side, which is kind a shame. There is also no dedicated camera button which is getting common rapidly nowadays. One thing I really want on Flyer is the kickstand on the backside. You may have seen EVO 4G which comes with a kickstand which is really liked by customers. If you want to watch a movie on Flyer, you can't keep it in your hands for a long period of time or on your lap, I think the Flyer should have came with a kickstand, because it could make the experience even better. Also the back cover really gets hot on charging or using it for long time because the back plate is of aluminum.
Software and UI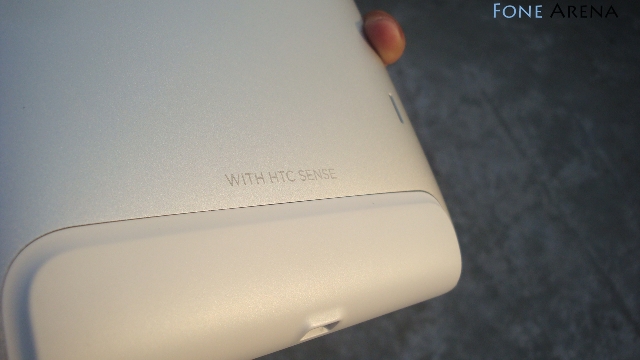 HTC Flyer is running on Android 2.3.3 a.k.a Gingerbread along with new HTC Sense UI, which is just amazing. I am using Flyer from few days now, and I love every bit of it. Google launched Honeycomb a few months ago, which is their OS especially designed for tablets. HTC Flyer is missing Android 3.0 and HTC is saying that they didn't have enough time to port Sense UI into Honeycomb. But as we heard that Flyer will receive Android 3.0, I am sure that it will make the experience even better. So what's new in the Sense 3.0? After turning on the tablet, the first thing you will notice is the new lock screen. Like in the current model of Android phones and even in iPhone, you have to slide and unlock it but in HTC Flyer, you just have to pull the ring and voila! On the launcher, you have access to the menu/app drawer, three quick launch options for any desirable application, and personalization. One of the main features which were missing in the previous version of Sense UI is that it was missing the landscape view, but don't worry because this feature is now available in the new Sense UI.
App Drawer also features some new options and you have three choices on the bottom of menu and they are select all apps, frequent and downloaded apps, and it really makes it easy to glide through your favorite applications and options. The most amazing thing about Sense UI is that it's highly customizable. You can personalize the tablet the way you want. You can personalize your display by changing scene, skin, and wallpaper and lock screen. It offers different scenes like life, social, travel and HTC; you can get more scenes from HTC. There are also different skins and wallpapers. Wallpapers can be chosen from live wallpapers, HTC wallpapers and gallery. HTC Flyer has a lot of features, so check out the Software video tour video after the break:
httpv://www.youtube.com/watch?v=sBFE4rBt22M
Camera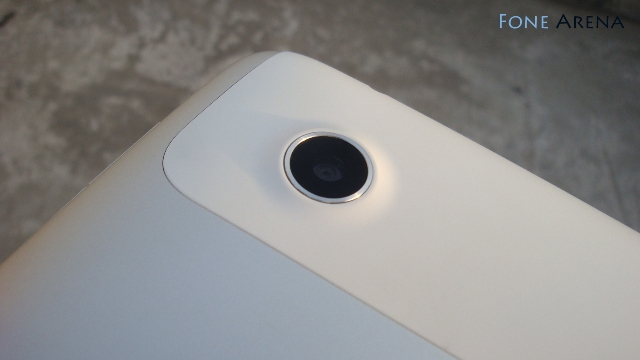 Camera on HTC Flyer is full of disappointment. If you are thinking that Flyer can take some amazing images, then you should stop thinking it. Flyer camera works well in direct sunlight but indoor the shots are blurry, unfocused and really bad quality. It's a 5 MP camera and if you may know, iPhone 4 also comes with a 5 MP camera, and we all know that iPhone 4 camera is just amazing. What actually is missing is the image sensor. The camera sensor in Flyer is not that good which is the reason of indoor crappy shots. The Flyer is capable to record video in 720p but it's not that much satisfying. The 1.3 MP front-facing camera is fine and it's for video-chatting and it can give a better result in good lighting. There is an application known as SnapBooth, which is a funny app and you can use it to mess with your face. Have a look on camera samples after the break:
Indoor low light: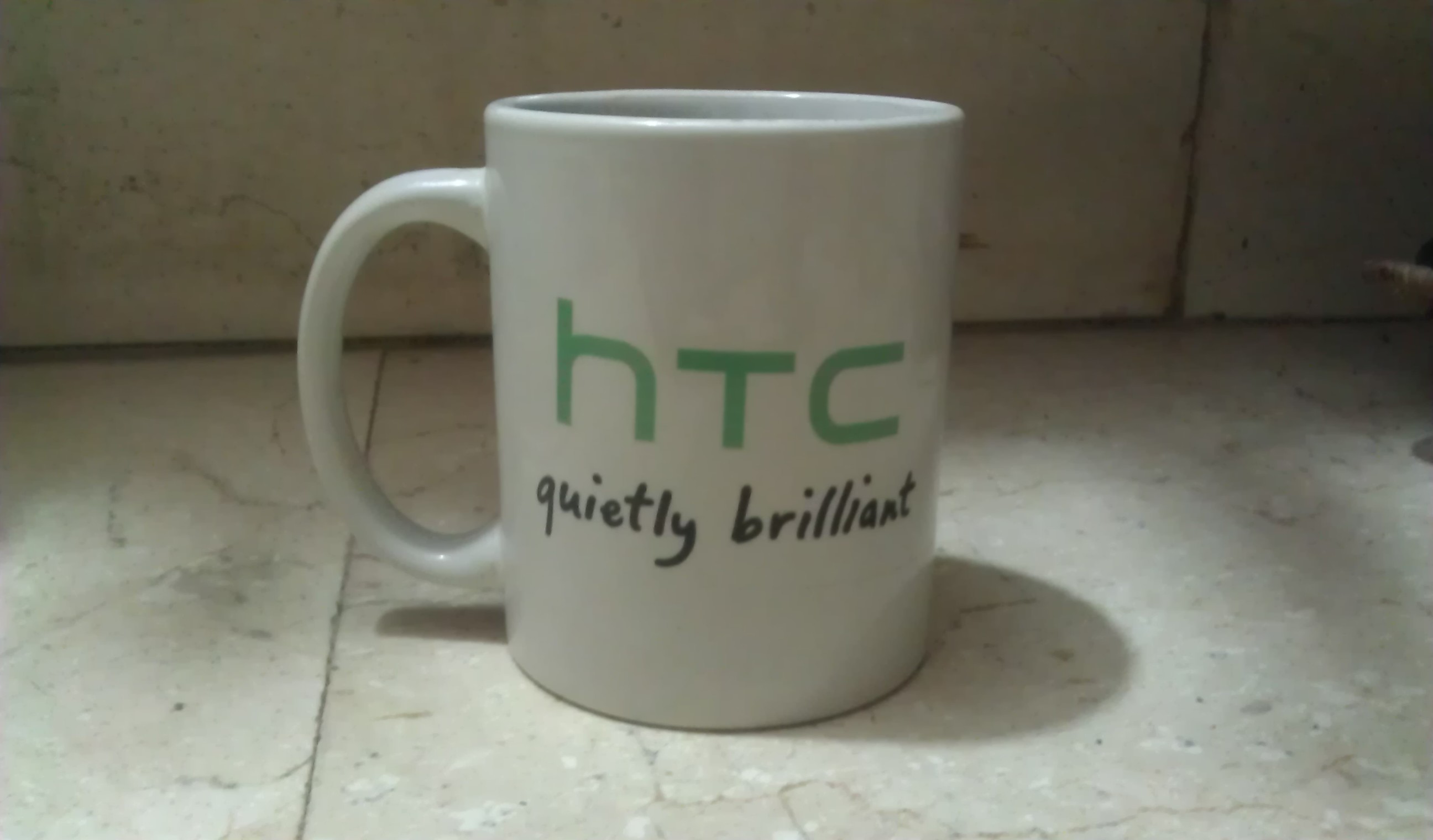 Outdoor direct sunlight: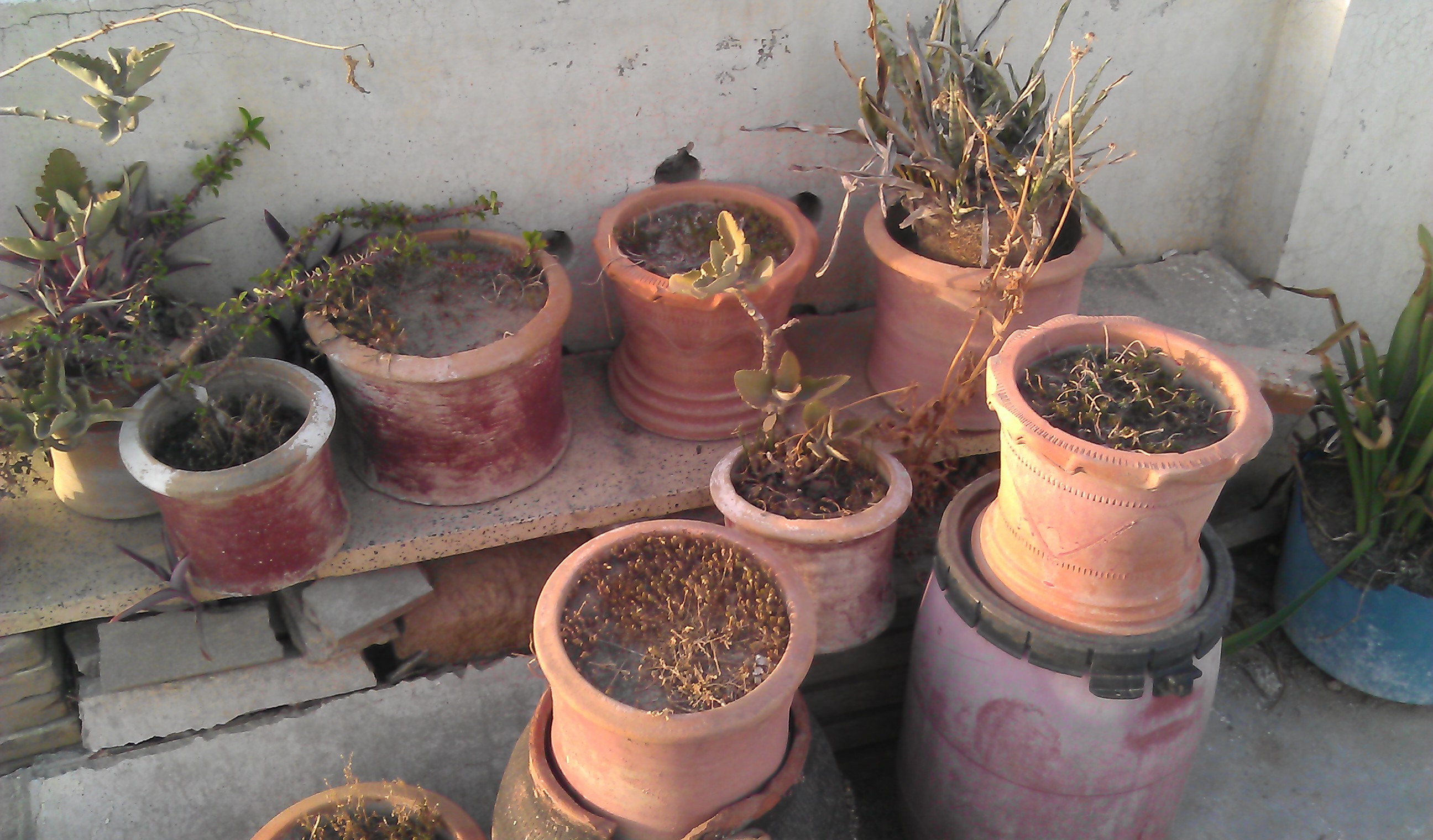 Browsing and other stuff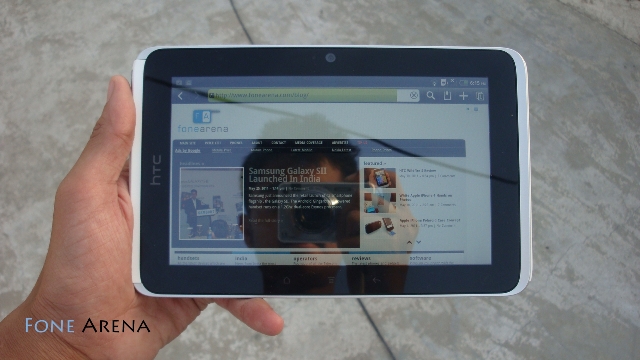 Tablets are actually made for checking your stuff like email and doing browsing on the go. They are not made for doing some hard stuff like doing AutoCAD word or working on projects. For this, we have laptops and PCs. People think that tablets will replace laptop and PCs, just like people said that laptops will replace PCs, but that never happened. PCs are not portable, but laptops are portable and tablets are ultraportable. So what best you can do on a tablet is that you can do browsing, read and send emails and play games. Browsing experience on Flyer is amazing, thanks to Adobe Flash player, flash content works amazing and you can watch videos right on the browser. You can open several tabs and they all work amazingly and smoothly. If you love reading news sites like BBC or Fox, and if you think the content is not clear and readable for you and you want to zoom in, then you can easily zoom in and out or pinch-to-zoom. The words automatically adjust themselves and they are clear and readable for anyone. In one line, I will say that browsing experience on HTC Flyer is impressive and it will never disappoint you. I am not talking about the speed here because it all depends on your internet connection or your 3G network, as I was using it on a high speed broadband, I didn't face any problems with speed as all YouTube videos and pages were opening smoothly.
Magic Pen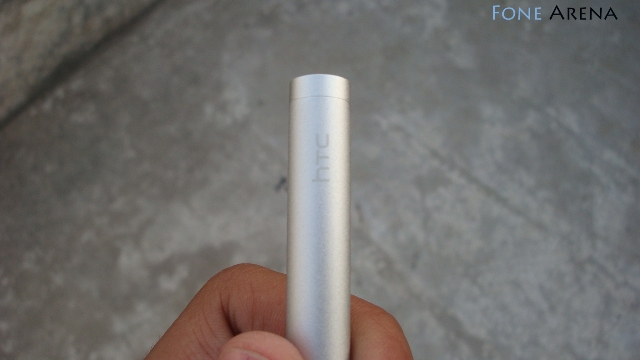 Magic pen, it's actually my favorite feature in the HTC Flyer. It's one of the reasons to buy the HTC Flyer, and it's actually the thing which makes it different from other Android powered tablets. The size of Magic pen is similar to an ordinary pen, so it's very easy to handle. The pen is powered by a AAA-battery and there are two buttons on the pen, one for erasing and other for highlighting. You can use Magic pen anywhere on Flyer for example you can use it while playing games like Angry Birds, Images, Browsing, on your Homescreen and almost anywhere. There is a dedicated app for Magic pen which is known as HTC Note. HTC Note is an amazing app and it feels like a digital textbook. You can write anything you want and you can email it to your friends or print it. You can add images to HTC Note from your gallery or directly from camera. There is also a dedicated button on the Flyer for the stylus which is used to access the pen options. You have options to choose different type of pens like pencil, fountain pen, marker, highlighter and paint brush, and they all work amazingly and fells so real. HTC also offers another app which is known as HTC Reader, and you can read different type of books on it, you can also use your Magic pen and highlight or mark the line you want. Magic Pen is something which makes the Flyer different from others and it also makes it amazing than other tablets.
Battery Life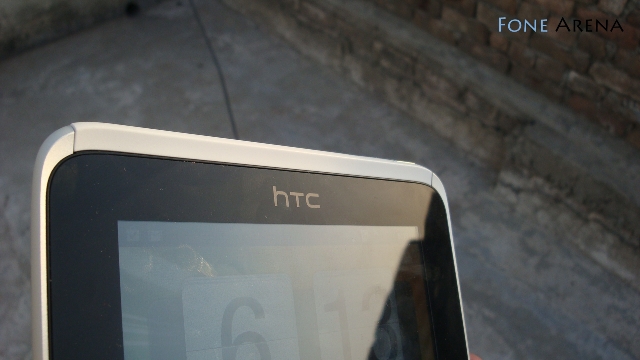 No one wants to compromise on battery life, right? Most of you may know that Apple iPad2 offers battery life of 10 hours, which is just amazing. What about the battery life of HTC Flyer? Well, I will say in one line that batter life of HTC Flyer is superb and it will never disappoint you until unless you are charging it the right way. I unplugged the Flyer at 10 am in the morning and I used it wildly. I started playing games on it because I am a very big fan of Angry Birds Rio, Blast Monkey and Fruit Ninja, I played all of these games for like 3-4 hours constantly, and then I watched some videos on it via YouTube on full brightness and sound, and the videos goes well, and I still had 50% battery. Then I went back to my daily routine and started reading my Google Reader and checked my emails. And then I listened to some music on Flyer and by 8 PM, I still had like 15% of battery charge left. So about the battery, I will say that the battery is amazing and as no one is that much free like me to use the tablet that wild, I am sure your Flyer can easily cross a whole day easily.
Performance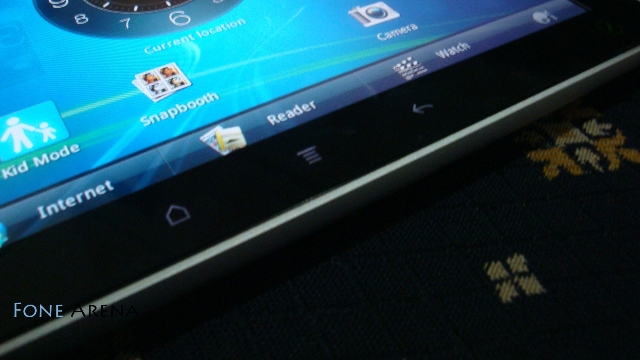 Recently, companies like Motorola and Samsung launched dual-core tablets, which actually took the tablets to the next level. And then HTC launched HTC Flyer, which is their first ever Android tablet but it's neither running on Honeycomb nor dual-core. Well, Honeycomb is not a big problem, but what about cores? Actually, HTC Flyer runs smoothly and it never lagged or stuck anywhere, hence Flyer actually don't need a dual-core processor because it's already working smoothly and without any problem on a single core, so why need a dual-core processor which will eat extra battery life? So if you think that dual-core is everything in tablets, then you better stop thinking it because Flyer is already rocking without a dual-core. Well, check out some benchmarks of HTC Flyer after the break:
Quadrant:
Linpack
MFLOPS: 48.769
Time: 1.72 Seconds
Norm Res: 5.68
Precision: 2.22446049250313E-16
AnTutu System Benchmark:
Memory: 461
CPU Integer: 960
CPU Float: 393
2D Graphics: 136
3D Graphics: 292
Database IO: 215
SD Card Write: (6.9 MB/s) 69
SD Card Read: (26.4 MB/s) 193
Date: 2011-05-31 18:11
Total Scores: 2718
Conclusion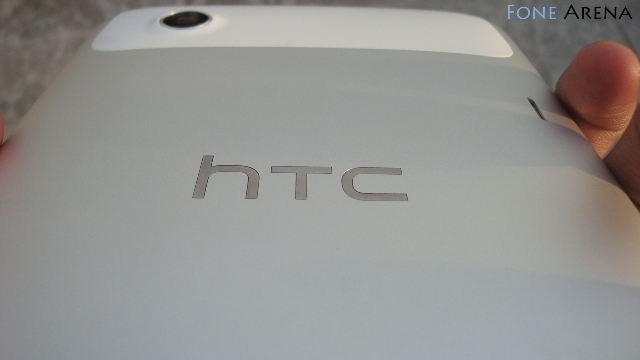 I know you all are waiting for it and want to hear the final words and thoughts about the Flyer. HTC Flyer is an amazing tablet and it's a mix of amazing software and hardware. The aluminum back of the tablet feels good, but then it's also heavy and bulky. And about the software, Android 2.3 and Sense UI is a perfect combination and it will give you a better experience than stock Honeycomb OS. But there is something which is stopping HTC Flyer to become the best tablet, and it's the price. HTC Flyer is only a 7-inch tablet and the 16 GB Wi-Fi version costs around £480 and in the same price you can get a 32 GB Wi-Fi only iPad2, which has a bigger screen and more storage. So as you can see the difference, the only drawback in the Flyer is the price tag. Otherwise, if you are thinking that it is missing Honeycomb so it's not good than stop thinking it because I am sure that Android 2.3 along with Sense UI will give a better and more amazing experience. HTC recently confirmed it that Flyer will receive Android 3.0 update equipped with Sense UI, so no worries if you want Honeycomb on Flyer. Well about the recommendation, if price does not matter much to you to get your hands on an amazing Android tablet, than Flyer isn't a bad choice, but if you are tight on budget, then you should think twice before buying it. The reason I am recommending it that it's good, different, and brings a new experience. It's better than Samsung Galaxy Tab, but also way pricey. So think before buying HTC Flyer. I hope HTC will consider reducing the price of Flyer to attract more users.
Pro
Amazing build quality
Display is crisp and clear
Sense UI and Android makes the experience even better
HTC Scribe and Magic Pen is very innovative and useful
HTC Watch, HTC Reader, HTC Note, Music, HTC Weather and other pre-loaded apps are great
Speakers are fine, sound quality is good on headphones
Web browsing experience is good
Battery life is fantastic
Cons
Bulky
Pricey
Camera really sucks in low light
Display is so reflective and glossy
No kickstand
Rear side is little slippery
Back side gets hot after charging or constant usage
Not all apps are optimized for the screen size