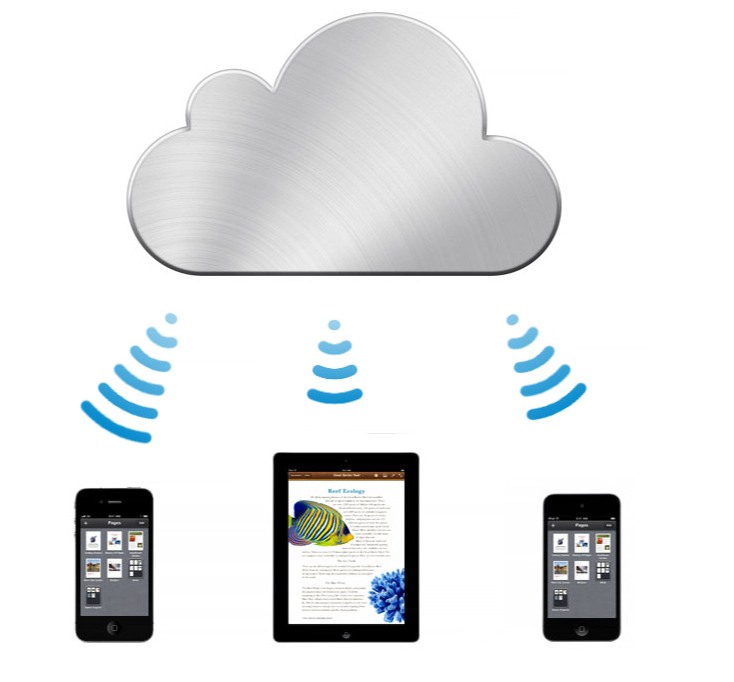 Apple has announced their cloud service, that automatically syncs your contents like, music, photos, apps, calendars, documents and settings, between iPhone, iPad, iPod touch, Mac or PC. This service is free and comes with a 5GB of storage.Features of iCloud

Contacts, Calendar and ad-free push mail account are synced to the iCloud automatically.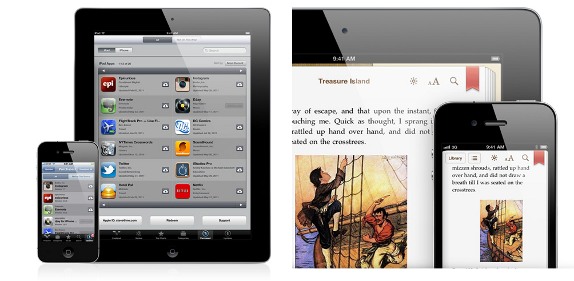 The apps and books purchased from the App Store and iBookstore allows you to view the purchase history and syncs with up to 10 devices by tapping the iCloud icon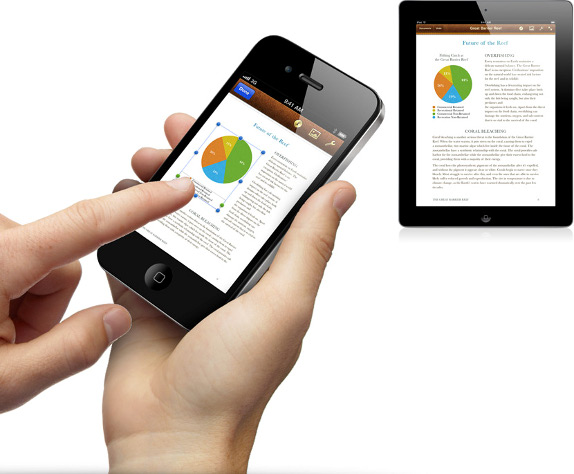 Apps like Pages, Numbers and Keynote automatically syncs along with the new changes, if the document is edited. iCloud Storage APIs allows developers to develop similar apps.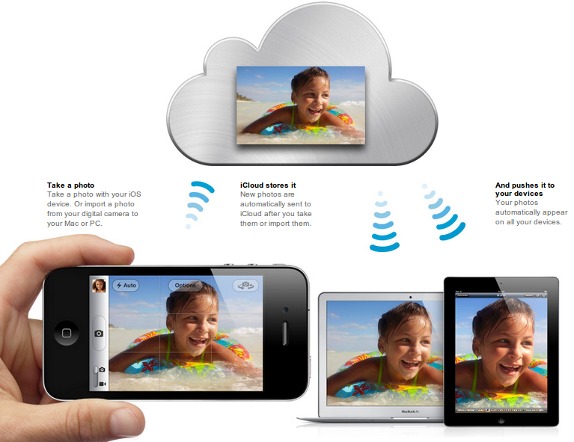 iCloud's Photo Stream service syncs your photos between the devices and stores last 1,000 photos to the photo apps on iOS devices and the entire collection to the iPhoto on Macs and saved to the Pictures folder on a PC. The iCloud stores unlimited photos for up to 30 days.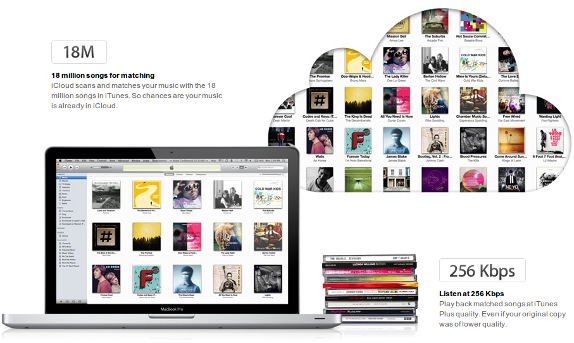 The iTunes in the cloud lets you download purchased music from the iTunes to other devices and iTunes Match will match the remaining music and gets the 256 kbps AAC DRM-free version from the collection of 18 million songs in the iTunes Store. iTunes Match will be available this fall for a $24.99 / year.
The music, apps and books, Camera Roll (photos and videos), device settings and app data are synced to the iCloud automatically over Wi-fi when the device is charging.
The Purchased music, apps, books and Photo Stream do not count against the storage limit and the 5GB free storage for mail, documents and backup could be extended and the details would be announced later when the iCloud is released.
The iCloud beta and Cloud Storage APIs are available immediately to iOS and Mac Developer Program members at the apple developers site. iCloud will be available with the iOS5 this fall and users could sign in with the Apple ID.