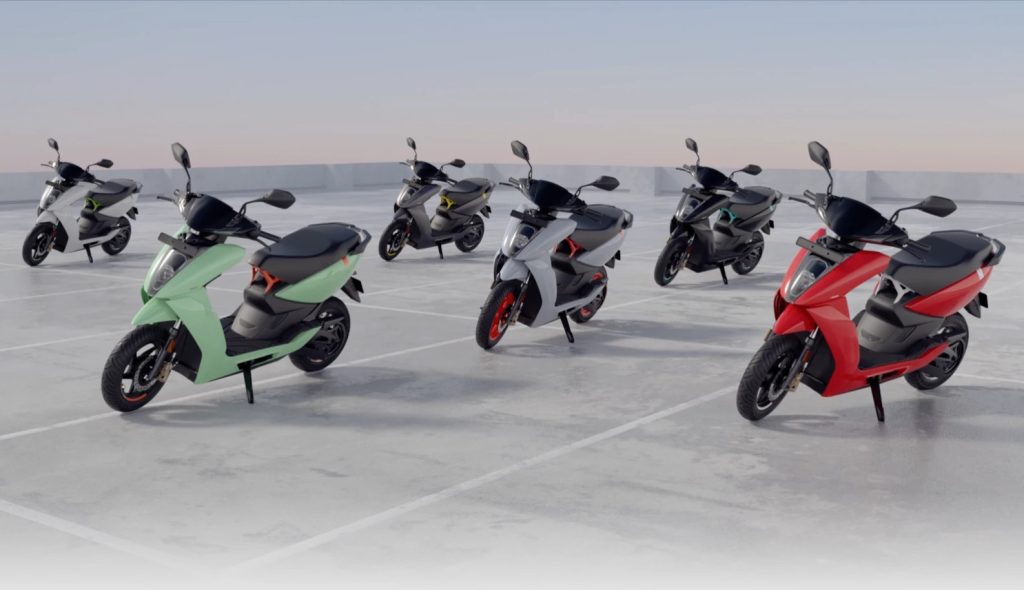 Ather Energy held a community day event in Bengaluru where it made several announcements, including the new firmware update for its scooters, new colours for the 450X, and more. Tarun Mehta, the company's CEO, made all the announcements and revealed the company's exponential growth thus far.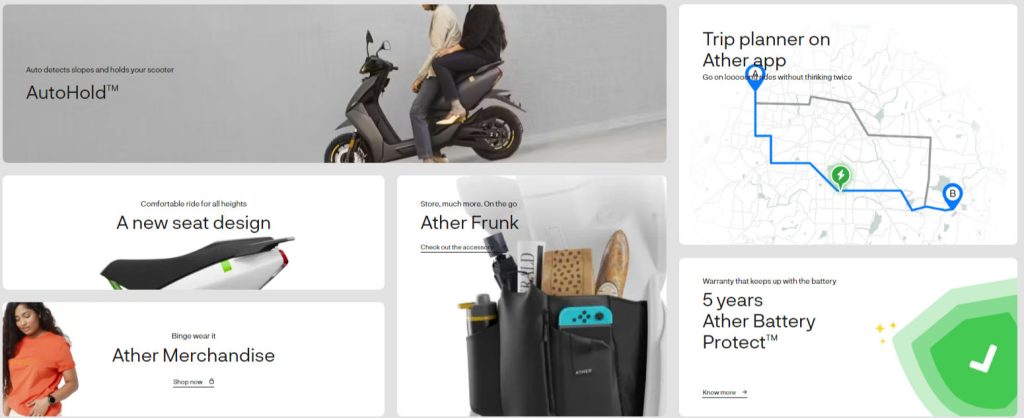 There are currently 80000 Ather owners in India, and the company's manufacturing units are expected to reach 15 lakhs of projected annual capacity.
Atherstack 5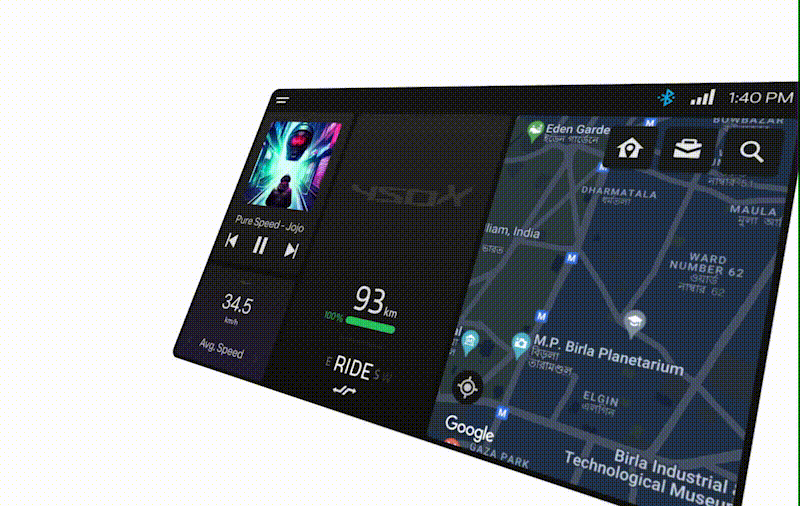 The Atherstack software suite gained a major overhaul with the launch of Atherstack 5. This, according to the firm, underwent a complete redesign, and the UI is said to have been developed to match that of smartphones and tablets.
The new homescreen, called Fluidic Spaces, will contain all the information a rider requires, like TrueRange, navigation, music, ride modes, and more. Also, the firm had replaced tap controls in the UI with swipe gestures, which are more accurate.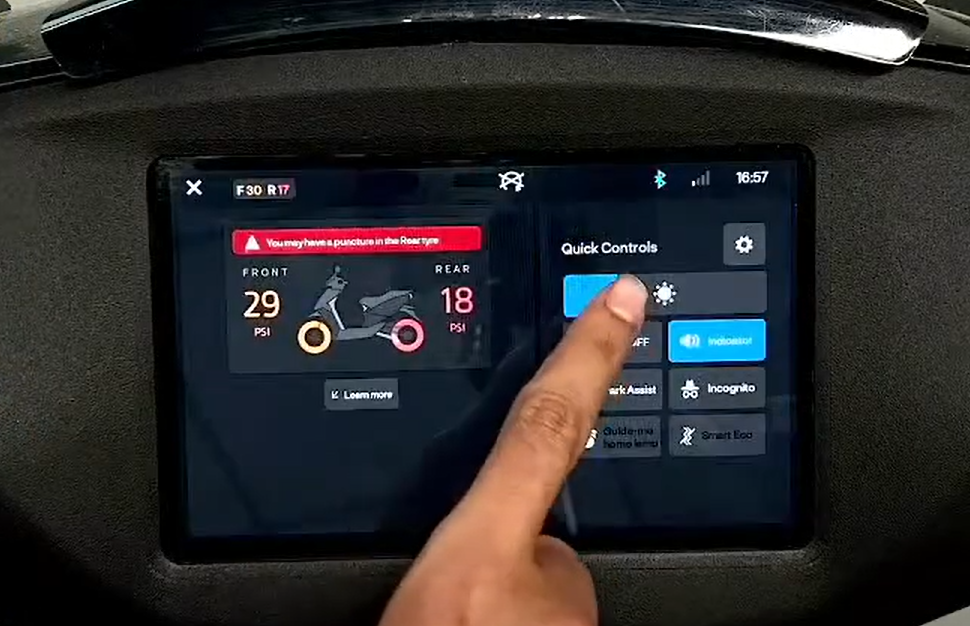 Furthermore, the right screen, which the company calls "Wings of Power," gets a revamped UI that better projects the power in use and the power available in every mode while riding.
Navigation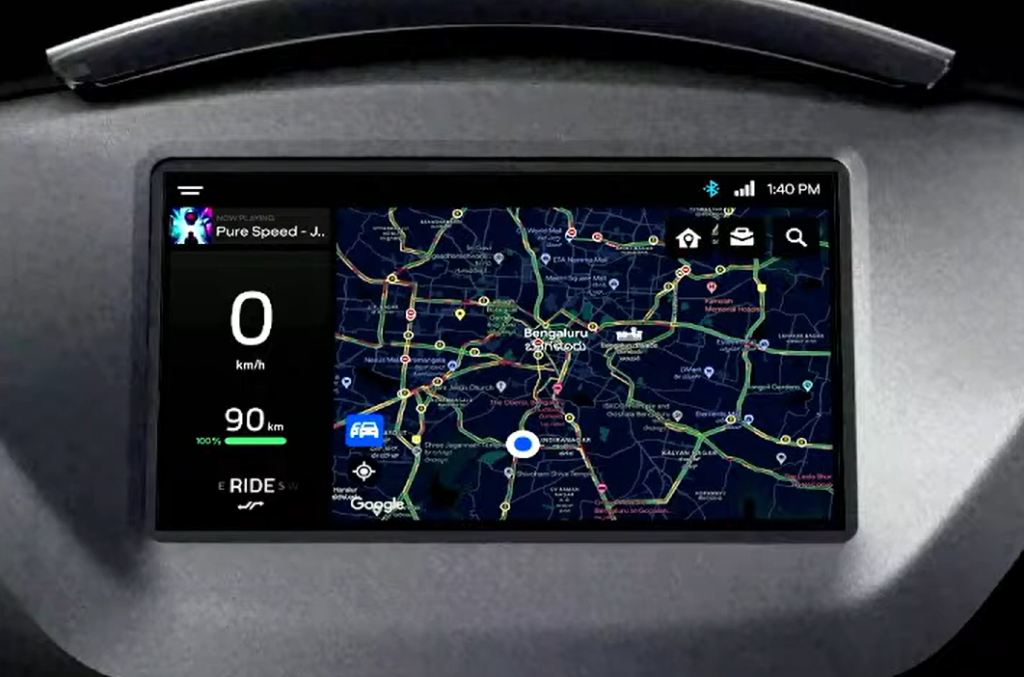 Ather is introducing a new Google Maps UI, replacing the current one that mimics browser layout. The company claims to be the first in India to incorporate Google vector maps into its scooters. This means the riders would experience a faster loading time, zoom in and zoom out support, and more importantly, the option to see layering and change the perspective of the map. The much-anticipated live traffic support has also been added to the maps.
Apart from Maps, Ather has also introduced the Trip Planner version 3, which enables multi-stop trip planning and helps you know how much time you need to charge at every stop during a trip.
New Ride Experiences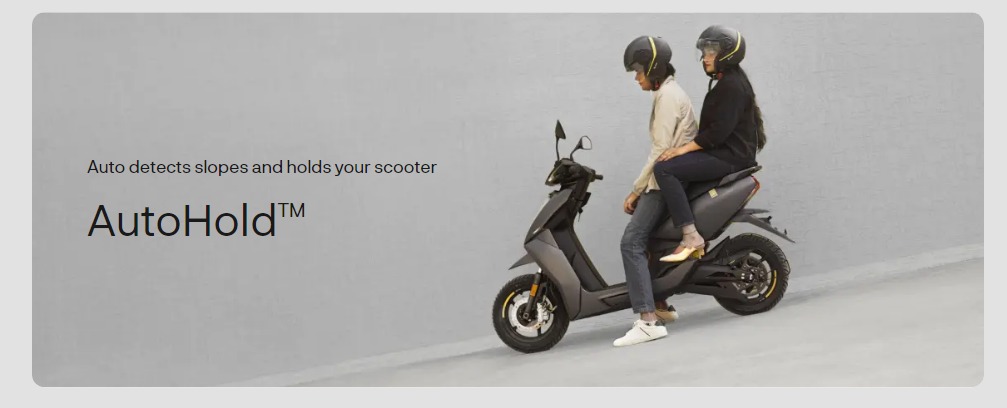 Apart from these software experiences, Ather also introduced new ride experiences. With the new Auto Hold feature, you don't have to keep the brakes on sloppy suitcases all the time. You can just tap the brake to come out of auto-hold mode. Tarun claimed that this had become possible due to the complete rebuild of the motor controller, which had taken two full years.
Furthermore, the announcement marked the arrival of upcoming ride experiences such as cruise, crawl, and Advanced Regen.
Ather Battery Protect and Neighbourhood charging grid
Elaborating more about batteries and charging stations, Ather made an announcement regarding the extension of the performance guarantee for up to 5 years, which also includes deep discharge protection. This extension applies to all Ather 450x sold after this date.
And, for Gen 2 and Gen 3 owners who want to extend Ather Battery Protect, they can buy it at deeply discounted prices until January 2023.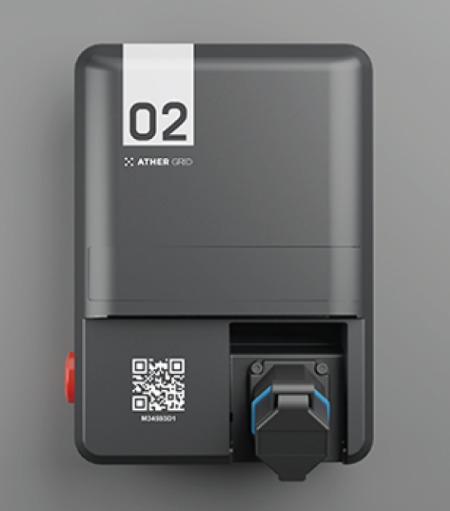 For users wanting to place a charging point at their apartment or office, Ather now offers a universal 3.3 kW AC charger called Neighborhood Charging Grid. This can charge two-wheelers, three-wheelers, and even four-wheelers and has a scan and pay option for the host.
Ather 450X New Colours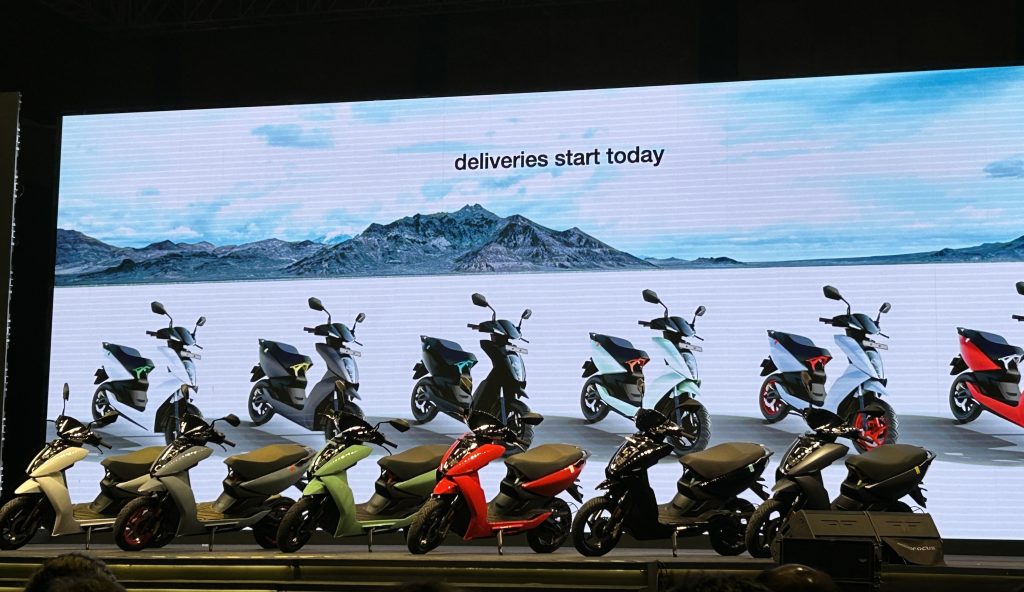 Alongside this, Ather has also launched four new colours for its existing Ather 450X model. They are Luna Grey with a red accent, Cosmic Black with an aqua blue accent, True Red with a white accent, and Salt Green that replaces the existing mint green.
Upgrade options for existing Ather 450 users
The 450 users who want to upgrade to 450X will just have to pay 80,000 if it's less than 36 months old and 90,000 if it's over 36 months. This will be 10,000 less for purchases till March 2023.
Ather merchandise such as T-shirts, merchandise helmets, new seats, and more were also introduced at the event.
Availability 
Atherstack 5 will be rolling out to all Gen 2 and Gen 3 users with all the features mentioned above except for the lack of the Auto Hold feature for Gen 2 users starting this month.
The Ather 450X in brand-new colours and 5 years of the Ather battery Protect plan is already available in showrooms for delivery.
All new Ather merchandise is now available for purchase on the Ather Online Shop.