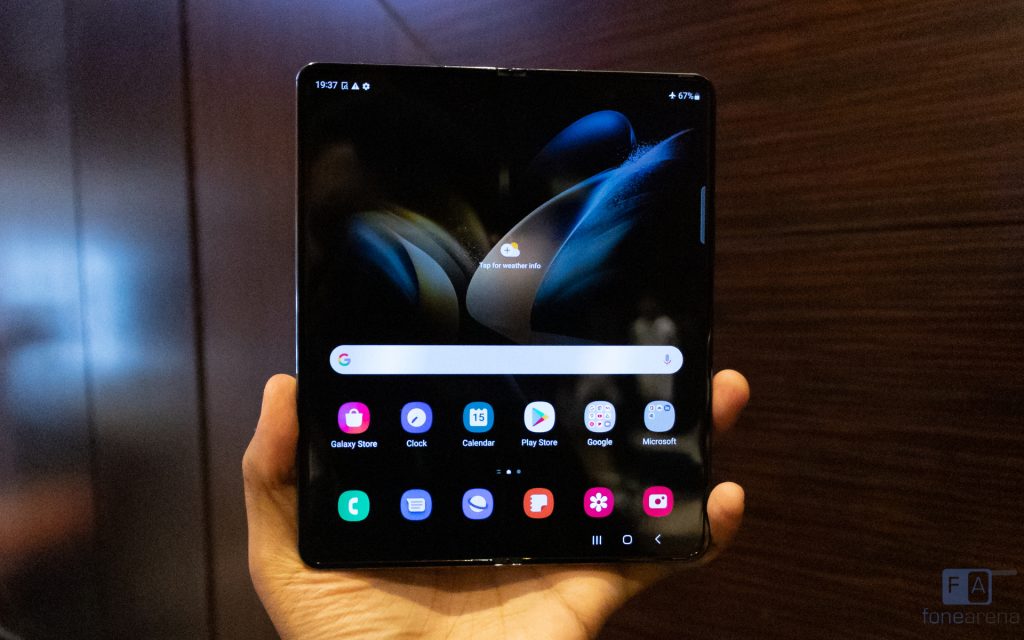 Samsung said that the number of Galaxy Z Fold and Galaxy Z Flip smartphones sent to businesses has nearly doubled since last year. So, according to information from inside the company, the tech giant sold 105% more foldable devices to business customers between January and October 2022 than it did between the same months in 2021.
Foldable smartphone shipments are expected to reach 16 million units worldwide by the end of 2018 with a 73% year-over-year increase and about 26 million units by the end of 2023. Also, multitasking on a large screen and app optimizations for foldable devices drive enterprise adoption.
Foldables for Enterprise Users
Samsung's fourth-generation folding smartphone, the Galaxy Z Fold4, is a multitasking powerhouse that's perfect for business. Unlike most smartphones, it has a big screen that fits in your pocket and makes it easier to do things.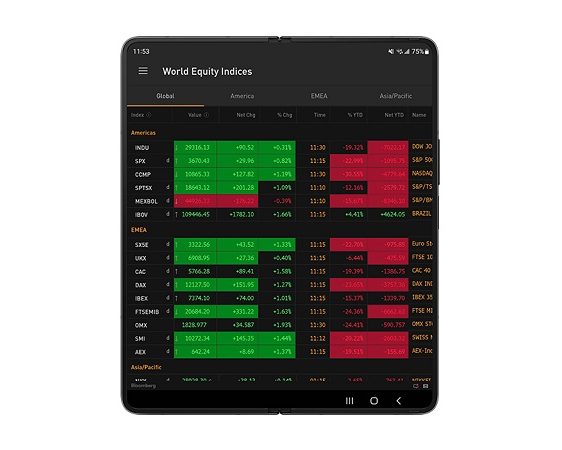 The Galaxy Z Fold4's big screen gives you a larger workspace that's perfect for using desktop PC functions. The PC-style taskbar is the best way to keep track of multiple projects and pairs of apps. It lets users manage, start, and switch between apps without stopping what they're doing.
Businesses are shifting to advanced technologies as they create policies that let employees work from home. This is to increase productivity. Foldables have been especially popular in the financial services industry, where 74% of a sample group of financial advisors suggest staying connected through mobile apps is important or critical.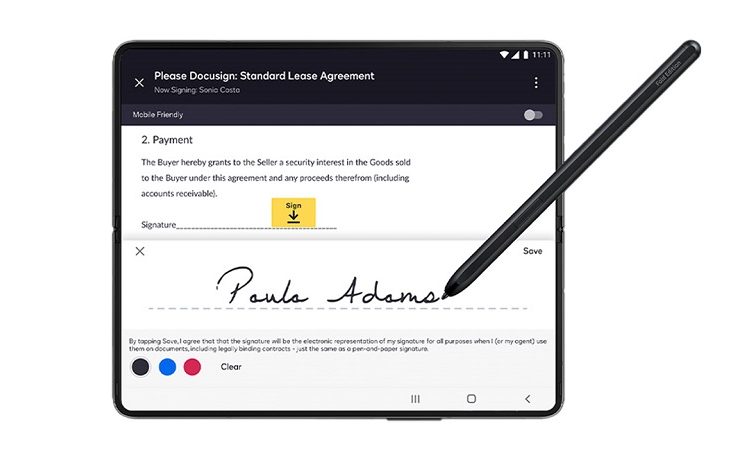 Powerful Partnerships That Enhance the Experience of Foldable Devices
The tech giant's foldable smartphone enables users to "effortlessly switch from the cover screen, which is ideal for quick Instant Bloomberg (IB) conversations, to the large screen," which facilitates reading news articles, monitoring real-time market data, browsing portfolios, and performing chart analysis.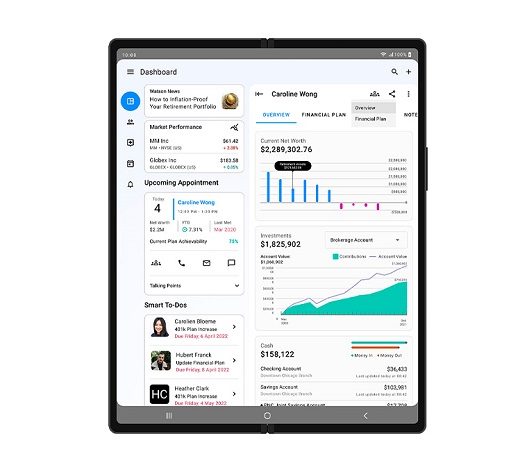 DocuSign is the world's leading e-signature solution, and it "is used by 24 of the top 25 Fortune 500 financial companies and is also optimised for Android 12."
It enables users to drag and drop email attachments in "multi-view mode directly into DocuSign eSignature and seal agreements swiftly on the go with Samsung's S Pen and the unique Flex Mode signature," according to the business.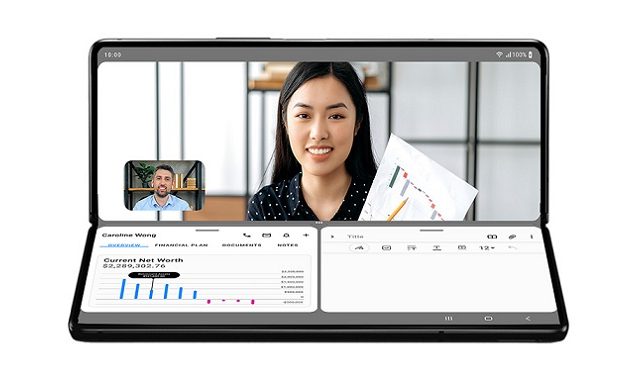 The tech giant has worked with IBM (International Business Machines Corporation) to find solutions to the problems that come up when financial professionals serve clients while working from home.
The company has said that it is committed to working with leaders in the mobile industry to create new mobile experiences. In the coming months, it will work with partners more closely to make the most of new technology like foldable devices.
Speaking on the announcement, KC Choi, EVP and Head of Global Mobile B2B Team, MX Business at Samsung Electronics, said:
Samsung Galaxy foldable smartphones were created to open up opportunities for new ways to work and explore creativity. This rapid growth in investment demonstrates our enterprise customers' need for meaningful innovations to enhance workforce productivity.