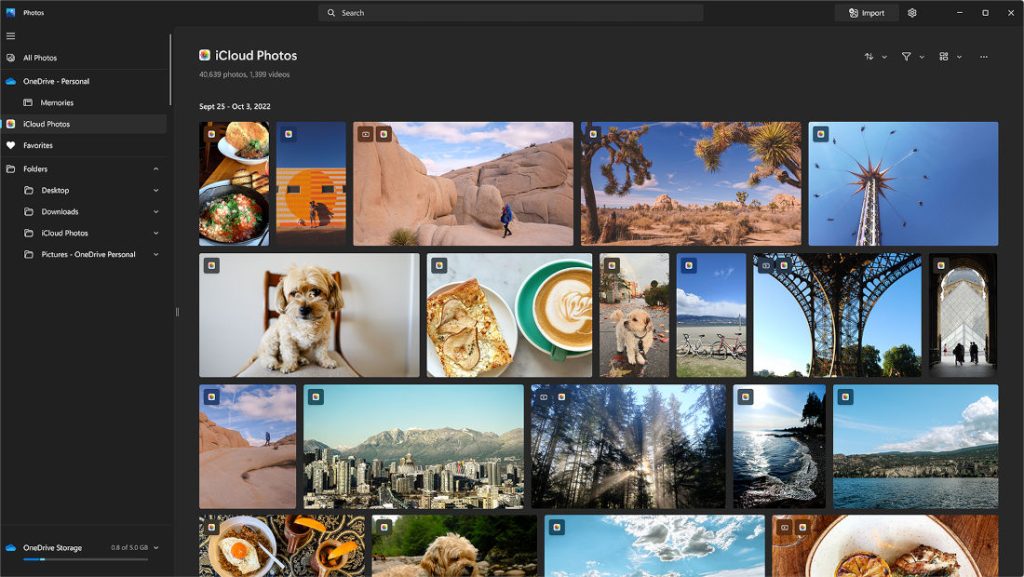 After the announcement last month, Microsoft has started rolling out a new feature that brings iCloud Photos to the Photos app on Windows 11, after testing it with Insiders. The updated Photos app on Windows 11 lets you make organization of your photo collection easy.
New features in Microsoft Photos app
Newly redesigned app with a gorgeous multi-source camera roll, familiar navigation and several performance improvements.
Back up your photos to OneDrive from directly within the app.
View your iCloud Photos directly in the Photos app.
Relive special moments with curated Memories.
Your photos are automatically organized and searchable by cloud source.
Availability
The new Windows 11 iCloud Photos integration is available through Microsoft Store update to the Photos app. You also need to install the iCloud for Windows app from the Microsoft Store, sign in and choose to sync your photos, and all your iCloud Photos content will appear automatically in your Photos app.
Microsoft expects the feature to be available to all Windows 11 customers by the end of the month.
Regarding the new feature, Microsoft said:
This iCloud Photos integration will make it easier for those with an iPhone to have direct access to all their cherished memories in one organized place and is another step in our continued efforts to make experiences on Windows 11 seamless.