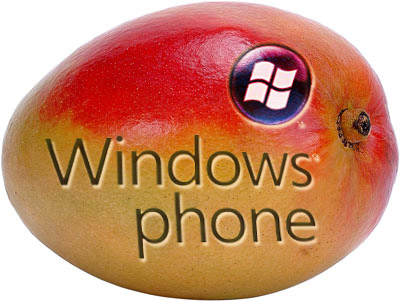 We told you few weeks ago that Microsoft will reveal the next version of WP7 which is known as Mango on May 24th. As tomorrow is the day, Microsoft is gearing up for it and we are already hearing rumors and some leak details about what  is coming out tomorrow. We know that Microsoft will reveal Windows Phone 7.5 and according to CEO of Microsoft Steve Ballmer, the new update will be featuring more than 500 new features and he also said that handsets running the newer version of WP7 will also hit Japan later this year. Well, I don't know about all the 500 features, so let's wait for Microsoft to clear it tomorrow.
Now let's talk about some rumors. WMPowerUser is reporting that along with Mango, Microsoft is also planning to launch 9 new WP7 handsets from different companies. Rumor has it that Samsung will launch 4 where some will resemble the design with SGS2 which means thin and sexy profile, 2 from HTC and Acer and one from Dell which could be successor to Dell Venue. These handsets will be launch around holiday time. Well folks, it's just a rumor so take it with a grain of salt and wait for official news.
So who's looking forward to Mango 7.5, anyone?