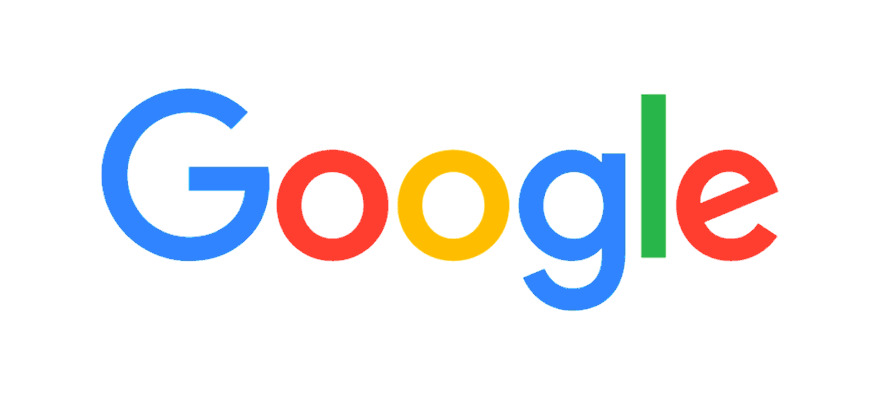 Hagens Berman, a plaintiffs' rights law firm, successfully haggled a $90 million settlement on behalf of a group of Android app developers who claimed that Google had broken antitrust laws and harmed them with its anticompetitive Play Store policy initiatives. The class action lawsuit was filed on behalf of these developers.
Hagens Berman was the first to launch a class action on behalf of developers, took the lead in settlement negotiations, and modelled the agreement with Google after its legal victory against Apple in 2021, which resulted in a $100 million settlement in favor of U.S. iOS developers on related claims.
Hagens Berman lawyers claim that by excluding other app shops, Google forced American Android developers to pay extortionate prices, in violation of federal antitrust statutes. Since the firm filed the case with co-counsel Sperling & Slater on August 17, 2020, it is already continuing against Google in the U.S. District Court for the Northern District of California.
The lawsuit claims Google improperly monopolized Android OS distribution and in-app product payment service providers in the U.S. and prevented competition that would benefit Android app developers.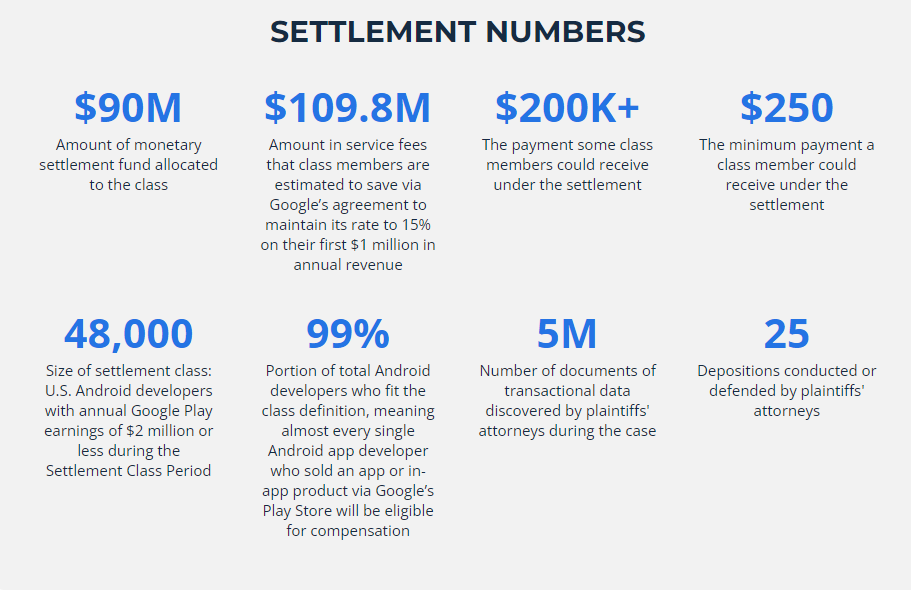 What developers can expect from the Google Play Store settlement:
In accordance with the settlement, Google is establishing a $90 million fund to assist American developers who generated two million dollars or less in revenue through Google Play annually from 2016 through 2021. The vast majority of American developers who earn money through Google Play will be eligible to receive funds from this fund if they so desire. According to Google's blog post, if the court approves the settlement, eligible developers will be informed and given the opportunity to obtain a distribution from the fund.
Google said that, in addition to the fund, they are committed to keeping a number of current standards and adding new benefits that help developers be creative and interact with users. Along with changing its Developer Distribution Agreement to make it clear that developers can use in-app communication information to contact users directly, Google has also agreed to set up an Indie Apps Corner on the U.S. homepage of the Google Play Store to show off apps from independent and small startup developers.
The agreement also binds Google to maintain the changes it made to the Android 12 operating system for a period of three years, enabling automatic updates from other Android app stores. In accordance with the settlement, Google also agreed to publish an annual transparency report that would give developers useful information about how the Google Play Store functions.
Speaking on the class-action settlement, Steve Berman, Managing Partner and Co-founder of Hagens Berman, said,
Today, nearly 48,000 hardworking app developers are receiving the just payment they deserve for their work product – something Google sought to profit from, hand over fist. Under the settlement agreement we've built, some class members will likely see payments in the hundreds of thousands of dollars, upwards of $200,000 or more. We are excited to see the effects of this settlement. With this settlement, developers will have more room to grow and more money in their pockets to promote their hard efforts.
According to the Google blog post by Wilson White, VP, Government Affairs & Public Policy, said,
These commitments, including the $90 million fund, build on a number of ways we already support developers, such as providing tools that help developers build great apps, lower their costs, and grow their businesses. In fact, compared to other prominent digital content stores, we provide developers more ways to interact with their customers.
We're pleased that we worked with the developers to propose this agreement for the Court's approval. We remain steadfast in our commitment to building thriving, open platforms that empower consumers and help developers succeed.