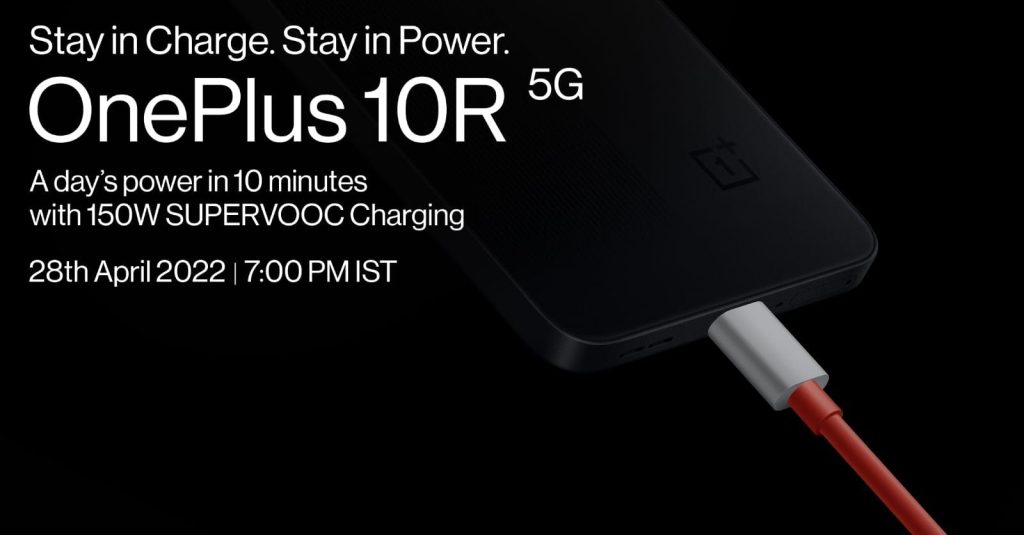 OnePlus is set to launch the OnePlus 10R 5G at the "More Power To You" event in India today. Ahead of the launch, the global smartphone company revealed that the upcoming OnePlus 10R will support the industry's fastest ever charging technology – 150W SUPERVOOC Endurance Edition.
"This will be the fastest ever charging seen on a phone in India and in most other regions globally," says OnePlus in its official blog.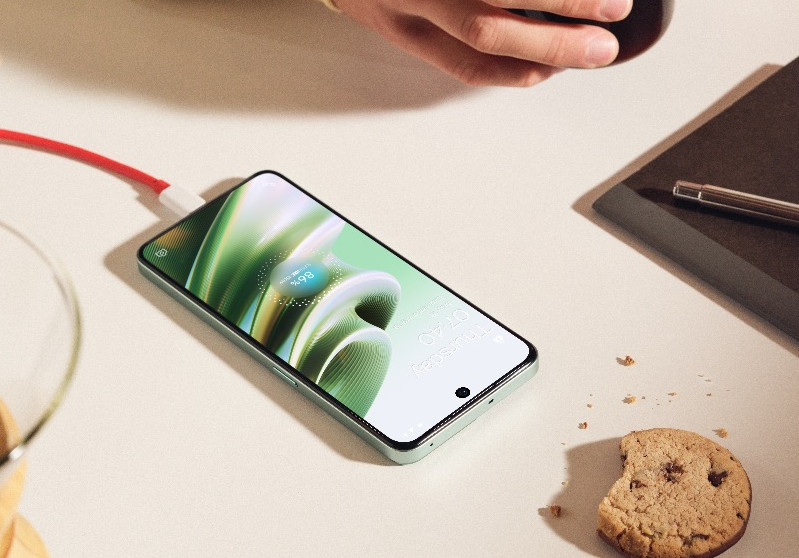 With 150W SUPERVOOC Endurance Edition, users can charge the OnePlus 10R's 4,500mAh battery from 1-70% in 10 minutes and 1-100% in 17 minutes with the device's Rapid Charging Mode (enabled in the device's battery settings) that unleashing the full potential of 150W SUPERVOOC Endurance Edition charging.
According to OnePlus, the 150W SUPERVOOC Endurance Edition's maximum power of 20V/7.5A is enabled by a 160W charging brick and a USB-C to USB-C cable. It's worth mentioning here that both are included in the OnePlus 10R's retail box.
Beyond SUPERVOOC charging protocols, the 160W charger also supports PPS and PD charging protocols, meaning it can also rapidly charge laptops, tablets, and mobile gaming consoles.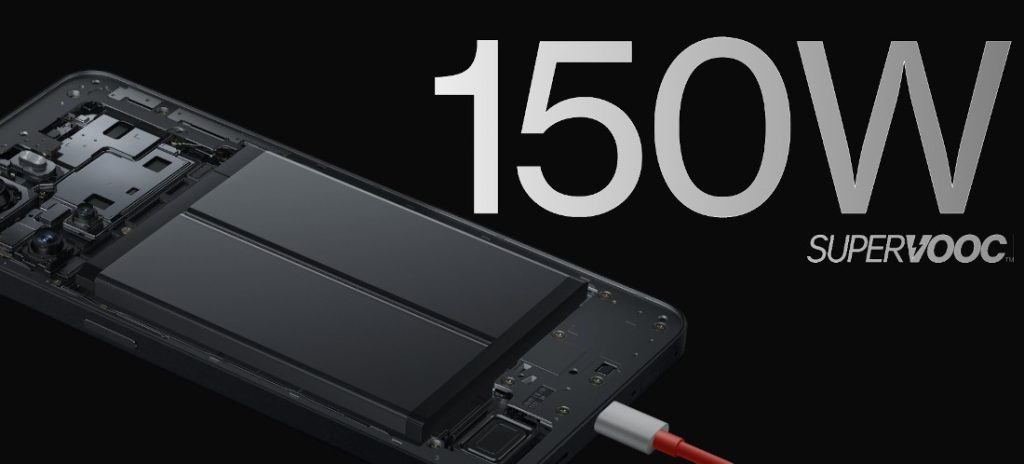 Does charging at such high speeds affect battery health?
Fast charging is becoming a standard feature on smartphones that lets users juice up the device quickly. Besides charging speeds, OnePlus says battery health remains a priority.
Consequently, OnePlus has equipped 150W SUPERVOOC Endurance Edition with a feature 'Battery Health Engine' featuring two crucial technologies – the Smart Battery Health Algorithm and Battery Healing Technology.
These two technologies combinedly will ensure the battery of the OnePlus 10R with 150W SUPERVOOC Endurance Edition can retain 80% of its original capacity after 1,600 charge cycles.
How does Smart Battery Health Algorithm work?
The Smart Battery Health Algorithm can track and control the maximum charging current and ensure it stays within a safe range to reduce the probability of dead lithium cells.
And Battery Healing Technology?
Battery Healing Technology allows electrodes to be continuously repaired during charging cycles, reducing the damage done to anodes and cathodes in the device's battery to preserve its capacity.
Additionally, OnePlus implemented improved charging management systems that enhance charging efficiency and safety while reducing the heat emitted.
The OnePlus 10R comes with a Dual Charge Pump, which means there are two pumps with a 75W capacity used to charge the device, rather than having a single pump with a 150W capacity. IT will result in charging faster with reduced heat dissipation and greater efficiency.
On top of that, the OnePlus 10R comes equipped with a VFC trickle charging optimization algorithm, which improves the charging efficiency of the last 10% of the OnePlus 10R's battery. The trickle-down technology can adjust the current and voltage of a charge to the accuracy of 100 mA and 10 mV to improve charging efficiency and reduce heat.
All variants of the OnePlus 10R come equipped with 13 temperature sensors within the phone's battery system, an increase from the ten temperature sensors present in the previous OnePlus devices.
The OnePlus 10R's 150W SUPERVOOC Endurance Edition is TÜV Rheinland certified for safe fast charging. Moreover, the OnePlus 10R features a new 128-bit encryption algorithm that recognizes official SUPERVOOC charging cables to ensure charging safety.
One OnePlus 10R model – in Sierra Black with 12 GB of RAM and 256 GB of storage – supports 150W SUPERVOOC Endurance Edition and has a 4,500 mAh battery.
80W SUPERVOOC
All other models of the OnePlus 10R support 80W SUPERVOOC and have a 5,000 mAh battery. The 80W SUPERVOOC can charge the OnePlus 10R's 5,000mAh battery from 1-100% in 32 minutes. It also features the same Customized Smart Charging Chip as the Endurance Edition version. 80W SUPERVOOC is enabled by an 80W SUPERVOOC charging brick and a USB-A to USB-C cable.
The OnePlus 10R launches today – April 28 in India and will be available for sale on the OnePlus online store and Amazon.in. Click here to watch the Livestream launch of the OnePlus 10R that delivers exceptional performance coupled with industry-leading fastest charging technology.