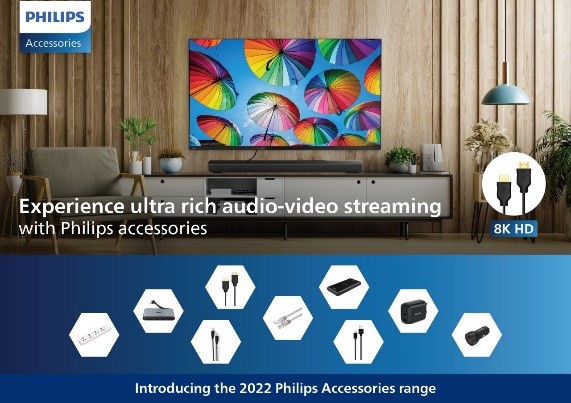 TPV Technology announced today the launch of Philips accessories in the Indian market, marking the company's first venture into a new category.
The range of products will include a wide range of different Philips Audio, Video, Mobile, and Home Power accessories. Mobile and audio accessories have huge potential in the Indian market. In India, the above categorization is growing at an average rate of 6%-7% annually and has indeed reached INR 300 billion (approx.). With the launch of TPV in India, the company wants to grow even more by forming strategic partnerships and having a big presence for both offline and online businesses.
Let's check out the products in detail below, launched by TPV's Philips accessories.
Philips Type-C USB Hub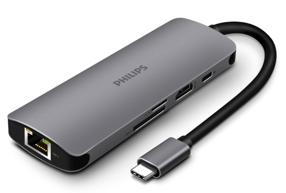 The Philips Type-C USB Hub is the perfect travel solution, with an 8-in-1 docking station. As the name implies, it has a Type-C female connector and a Malex 5V-20V/3A (Max.: 60W, PD3.0) power supply, as well as 1 HDMI, RJ45, Micro SD card slot, and USB 3.0 support. This Type-C Hub works very well with laptops that support USB-C charging and is compatible with all major brands on the market. The Type-C Hub is available in space grey and has the most rugged and stylish finish in its class. The Philips USB Type-C Hub comes in 7 in 1, 6 in 1, 5 in 1, and 4 in 1 docking station arrangements.
The price range starts from INR 4199 to INR 11999/-
Philips Power Banks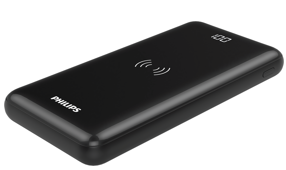 The Philips Power Banks feature wireless charging via Qi Technology, which is widely used by smartphones as well as other smart devices. The power bank is compatible with phones and other devices that support Qi wireless technology, and it has a 10000 mAh battery life with safe Li-Polymer and an over heat protection feature.
The price range starts from INR 1999 to INR 6999/-
Philips Fast Wall Charger with USB & Type C ports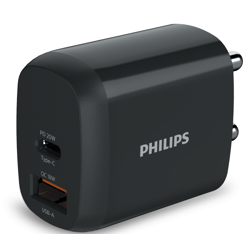 The Philips wall charger has an AC 100-240V 50/60 HZ power supply and perhaps two USB charging port facilities, allowing two devices to be charged at the same time. The ultra-portable, light-weight wall charger has over voltage, over current, and over temperature preservation in addition to over voltage.
The price starts at INR 1999/-
Philips Fast Car Charger with USB & Type C Ports
The Philips QC/PD Fast Car Charger is lightweight and also has two USB charging ports, making it suitable for smartphones, tablets, and other USB-enabled devices. In order to ensure the safety of the customer, it includes over voltage, over current, as well as over temperature protection.
The price starts at INR 1999/-
Philips Sync & Charge Cables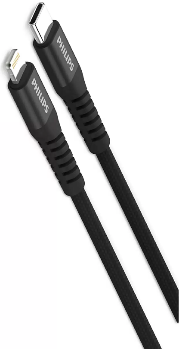 Philips Sync as well as charge cables were also available in Micro USB, Type C Charging, and Lightning iterations that are suitable for iPhone, iPad, and devices with USB A and PD charging input ports and were designed with consumers' needs in mind. Philips cables are made of pure oxygen-free copper and are capable of carrying high data rates and speeds. It enables consumers to charge their devices while also seamlessly syncing data and music from them. Lightning and Type C cables are braided, making them more durable but also flexible. Philips charging cables have been inspected over 10,000 times for tough use and are extra-long for easy access and comfort.
The price range starts from INR 299 to INR 1999/-
Philips Power Multiplier

The Philips Power Multiplier comes with 6 AC Power Universal Outlets as well as an Individual Switch Control with Light Indicator. This item includes a 1.2 m (4 ft.) 100% copper cable as well as a conductor. In terms of safety, the power multiplier features 10A Over Current Protection, PC Plastic Material for the outer casing, and a Child Safety Shutter.
The Philips Power Multiplier can also be bought with 3A, 4A, and 5A universal power outlets, as well as a main switch.
The price range starts from INR 1199 to INR1999/-
Philips HDMI Cables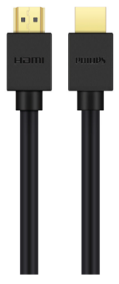 The Philips HDMI cable offers an 8K resolution UHD of 4320p with an ultra-high data transfer speed of 48Gbps. Philips HDMI Ver 2.1 cables provide the ultimate immersive viewing experience. Philips HDMI Ver 2.1 cables feature enhanced Audio Return Channel (eARC) support and are formed of tougher 28AWG pure copper wire. It has VRR (Variable Refresh Rate) and Auto Low Latency Mode, which improve image quality and enhance the gaming experience.
These cables are available in 1.5m and 3m lengths and support all HD formats, including home theatre and gaming applications. Furthermore, the connectors are gold-plated, giving the product a premium appearance. HDMI Ver 2.0 cables are also available in 1.5m, 3m, and 5m lengths.
The price range starts from INR 699 to INR 1899/-
Philips Network Cables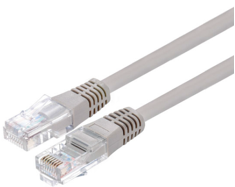 Philips Network Cables maximise data transfers by shielding against external radio frequency extra noise. The cables have a flexible PVC jacket and moulded plugs to ensure secure interconnections. Furthermore, RJ45 connectors can be used to satisfy the specific connection requirements.
The Philips Network Cables come in three lengths: 2m, 5m, and 10m.
The price range starts from INR 599 to INR 1199/-
Philips Fiber Optic Audio Cable

As the term implies, Philips Fiber Optic Audio Cable transfers digital information to components via an optically pure light tube for incorruptible Hi-definition sound. Moreover, the PVC jacket protects the cable's core and extends its sturdiness.
The price starts at INR 549/-
Philips Headphone Extension Cables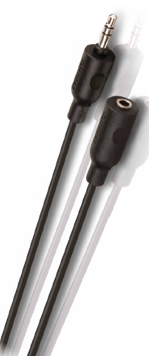 With the needs of the consumer in mind, the Headphone Extension cables are made with the highest purity copper cable for reputable signal transfer and are encased in a flexible PVC coat, making the cables durable in the environment. The connectors have been color-coded for the consumer's ease, which improves the overall appearance of the cable.
The headphone extension cables come in two lengths: 1.5m and 5m.
The price range starts from INR 299 to INR 499/-
Philips AUX Cables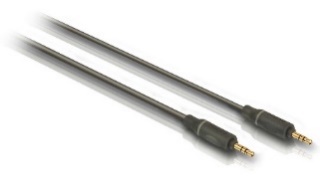 The Philips AUX cable is made up of a high-purity copper conductor for reliable and consistent signal transfer. Furthermore, the cable has a flexible PVC jacket and a non-slip ergonomic grip for ease of use. These audio cables come in two lengths: 1.5 m and 3 m.
The price range starts from INR 299 to INR 399/-
Philips Stereo "Y" Adapter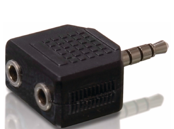 The Stereo Y Adapter is a one-of-a-kind product that combines functionality and innovation. The adapter has two 3.5mm jacks with nickel plated connectors for a secure connection. For even more ease of use, the adapter's outer body has a non-slip grip and a moulded plug to make sure it stays in place.
The price starts at INR 150/-
Availability
As a national distribution partner, TPV has teamed up with Supertron Electronics to deliver these products. All the above-mentioned products are available for purchase on all major e-commerce portals, large format retail outlets, Apple Premium Sales Channel, as well as other prominent retail venues in India.
Commenting on the launch,  Shailesh Prabhu, Country Head, TPV Technology India Pvt. Ltd. said,
We see a great potential in the Indian Market for our accessories range. After becoming a leading brand in the audio video segment, we believe our entry into this new category will help in elevating the consumer's experience with better connectivity and operability. Backed by the Philips legacy of trust and innovation across sectors, our vision is to offer the best products in the Philips accessories range and become the preferred brand choice of Indian consumers.
Vibhor Agarwal (Director Marketing), Supertron, added that,
Our association with TPV for Philips accessories is one more step towards our commitment to provide quality products to Indian consumers through our strong partner network. We are confident that with our distribution strength coupled with the Philips brand promise of reliable innovation, we will be able to offer the best solutions to our customers. We are excited and look forward to a great journey that can revolutionise the accessories market in the coming future/