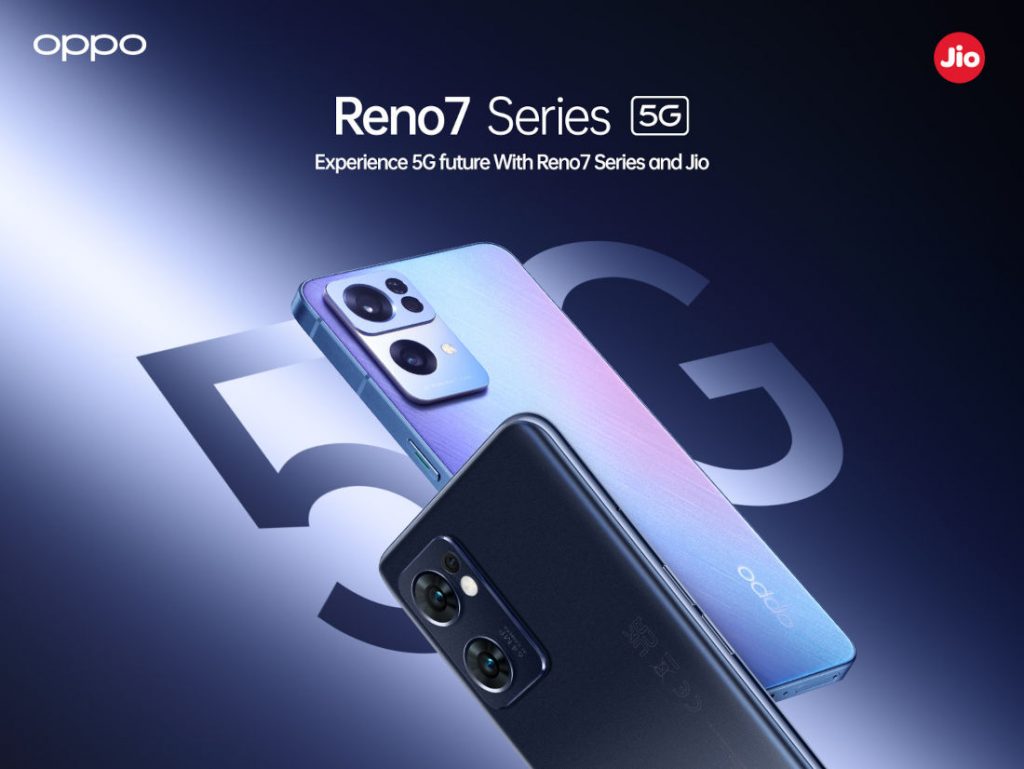 During the budget 2022-23 session earlier this month, the government confirmed that 5G spectrum auction will take place in India this year, and the roll-out will happen in 2022-23 period. Several smartphone manufactures have been testing 5G on their smartphones in partnership with telecom players.
OPPO has announced that it has conducted a 5G standalone and non-standalone network trial in collaboration with Jio utilizing the allocated mid-band trial spectrum.
The ultra-fast and low latency 5G trial on Reno7 Series  concluded in a demo set-up with results showcasing lag-free 4K video streams, superfast uploads & downloads, said OPPO.
The latest Reno7 Pro smartphone supports up to 10 5G bands and the Reno7 supports up to 13 5G bands. OPPO set up its first 5G Lab in India in 2020, and it conducted the first 5G VoNR call from the 5G lab last year.
OPPO said that it has filed applications for over 2,900 global patent families and declared more than 1,000 families of 5G Standard Essential Patents to the European Telecommunications Standards Institute (ETSI).
OPPO will continue to increase its R&D in areas of cutting-edge technology, partner with other industry leaders to facilitate 5G development and continue to unlock the possibilities of 5G as it leads the industry towards the era of the Internet of Experience.
Commenting on the successful results, Tasleem Arif, Vice President, India R&D Head, OPPO India, said:
We are all set to have users experience the full range of 5G- capable devices and build an end-to-end 5G ecosystem. Technology such as 5G is altering how the world communicates today, and tests like these will further consolidate our efforts in the industry & provide the best value proposition for our customers. As an innovative brand, we will continue to front 5G initiatives in India for the deployment of next-generation of connections for users.