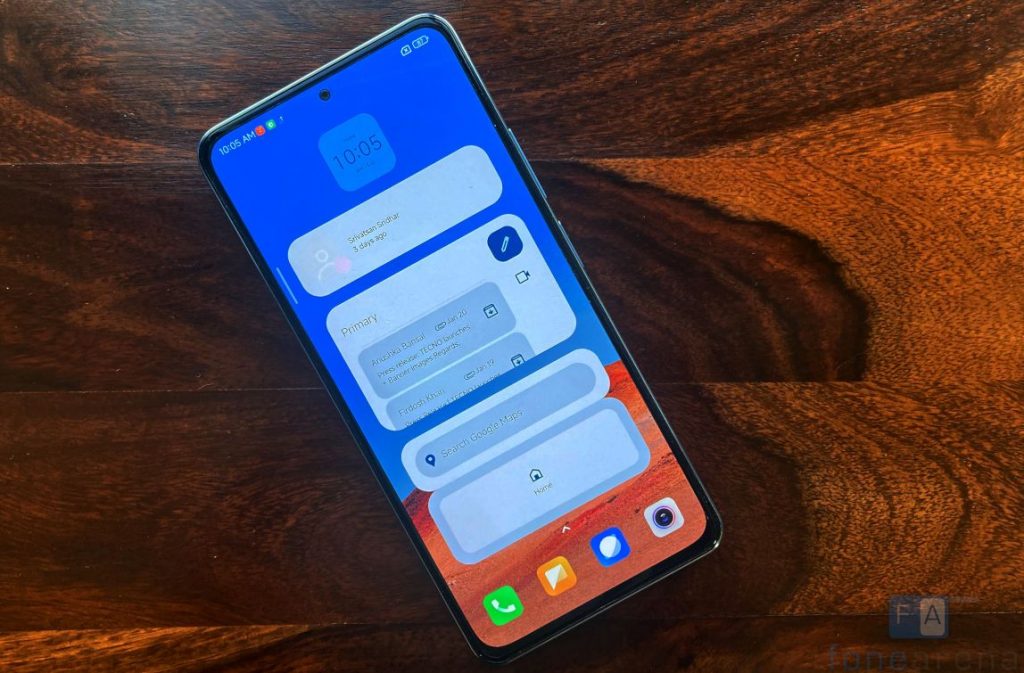 Last month, Xiaomi unveiled the latest iteration of its proprietary Android fork – MIUI 13 alongside the Xiaomi 12 series in China. A couple of weeks back, we tried MIUI 13 China Beta, based on Android 12, on our Mi 11X Pro, but we found Android 12's 'Material You' UI missing from MIUI 13.
With a recent MIUI 13 China Beta update, Xiaomi has implemented Material You UI on eligible devices. We installed the update on our Mi 11X Pro and here is your first look at Xiaomi's implementation of Material You UI.
To those unaware, Google introduced Material You UI last year with Android 12. This new feature extracts the colours from home screen wallpaper and generates system-wide accents colours based on it.
Xiaomi's 'Material You' UI doesn't make any changes to the system accent colours, so the accent colour still remains Blue when with MIUI 13. It's a bummer that MIUI, which is well known for the customizations, is still not allowing users to change the UI accent colour.
Also, Xiaomi, with the recent implementation, has not made any changes to the Quick Settings toggles. This means you still get Control Center, which looks closer to iOS than Android 12.
Xiaomi's 'Material You' implementation is mostly limited to Google's suite of apps. This means you are going to notice wallpaper based accent colours in Google Apps such as Gmail, Clock, Calendar, Chrome, and more. Widgets for Google suite of apps also adapt to wallpaper based accent colours.
Xiaomi's 'Material You' implementation doesn't apply to any of the system apps, or Settings panel. Xiaomi is taking a different route compared to OPPO and realme. To those unaware, OPPO and realme devices adapt to wallpaper based accent colour for the quick settings toggles and settings page. However, in those devices, wallpaper based accent UI colour doesn't get applied to  Google Apps.
Xiaomi's MIUI 13 comes with all new widgets, new dynamic wallpapers, face verification protection, document watermarking, telecommunication fraud protection, Mi Sans font, and more. In case you wish to check out all the features in details, you can head over to this post. Also, make sure to follow our Xiaomi, Redmi and POCO MIUI 13 Update Tracker to stay updated with MIUI 13 rollout news.