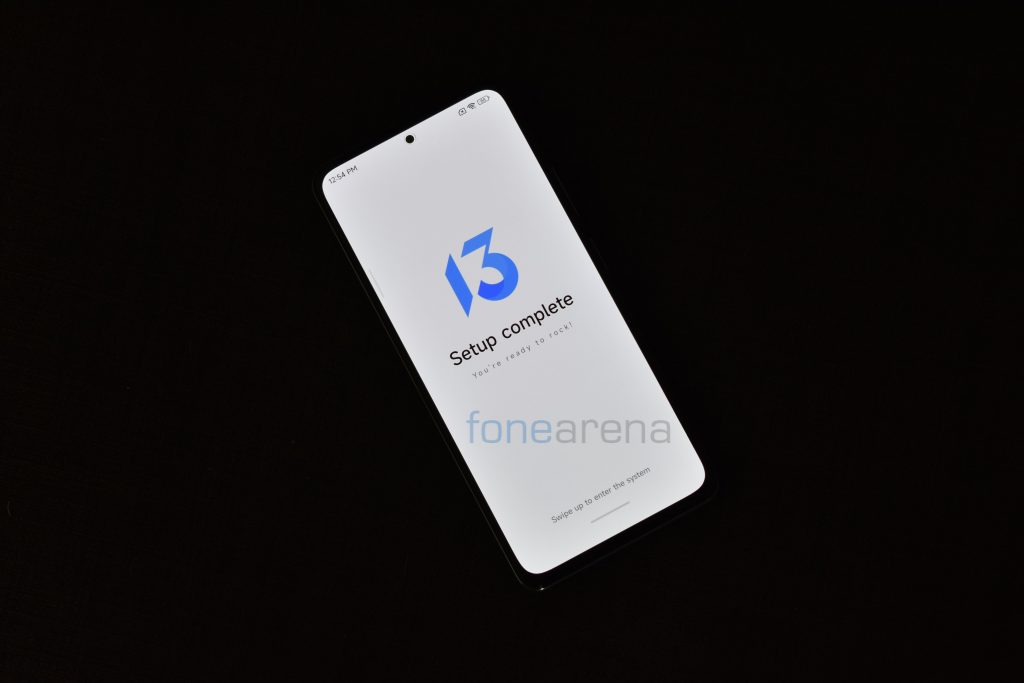 Xiaomi, a few days back, announced the latest iteration of its proprietary Android skin – MIUI 13. The MIUI 13 comes with new widgets, new dynamic wallpapers, face verification protection, document watermarking, telecommunication fraud protection, Mi Sans font, and more.
Xiaomi has started rolling out MIUI 13 China Beta Builds for eligible devices including the Redmi K40 Pro. We installed Android 12 based MIUI 13 China Beta ROM on our Mi 11X Pro (known as Redmi K40 Pro+ in China), and here is our first impression post to help you understand the new features and changes MIUI 13 brings to the eligible devices.
1. Widgets
MIUI 13 comes with new widgets, and anyone who has used iOS widgets won't need anytime to figure out that Xiaomi has blatantly copied Apple's implementation. However, if you can look past this, Xiaomi seems to be on the right track with the MIUI 13 Widgets, but there is still tons of scope for improvements. Let me explain with an example below,
In the battery widgets, Xiaomi also shows users the amount of battery left in the devices connected via Bluetooth such as TWS, Wireless neckbands, Smartwatches, and Fitness bands. However, users don't get to see the percentage of battery left on the gadgets once they connect a Bluetooth device to their smartphone.
2. Conversation Widgets
MIUI 13 supports Conversation Widgets which Google had introduced a few months back with the Android 12. However, finding Conversation Widgets might be a little tricky. Users need to find the Android Widgets option and then choose widget to enable Conversation Widget.
3. Mi Sans Font
Xiaomi is introducing a new Mi Sans Font with the MIUI 13. Users still have a dynamic scaling feature with the new font. It will be interesting to see if Xiaomi brings the Mi Sans font to MIUI Global ROM. However, we shouldn't really expect the company to introduce Dynamic Scaling on Global ROM since the feature was introduced more than 2 years in China ROM.
4. Document Watermarking
Xiaomi is introducing a new Document Watermarking feature with the MIUI 13. As the name suggests, it allows users to watermark the images. Users can head over to Gallery, open an image, and slide from the bottom to bring up the menu.
Users can only add a Watermark containing up to 14 characters. Xiaomi is not providing users an option to change the opacity, font color, and size of the text. We hope with future releases, Xiaomi adds more options to the Protective Watermark.
5. Face Verification Protection
Xiaomi also announced the Face Verification protection feature during the official announcement. However, we couldn't test it since we couldn't find Face Unlock on our Mi 11X Pro, which could be probably due to the fact that the firmware built wasn't intended for Mi 11X Pro.
6. Sidebar
The Sidebar has been around for the last few years on different Android skins. Xiaomi is pretty late in bringing the Sidebar to MIUI. However, the company's implementation is quite different from other OEMs. When you tap on an app from the Sidebar, the app opens in a floating window rather than occupying the entire screen.
7. Battery Stats
No MIUI version upgrade is complete without changes to the Battery Stats. Xiaomi used to show the temperature in degrees earlier, which the company has now replaced by texts such as Cool, and Warm. Apart from it, there is also a new optimized charging feature that reduces battery aging.
With MIUI 13, users now also have toggles to switch between Save Battery, Balanced, and Performance modes. Based on the mode selected by the user, the battery icon in the status bar also changes.
8. Telecommunication Fraud Protection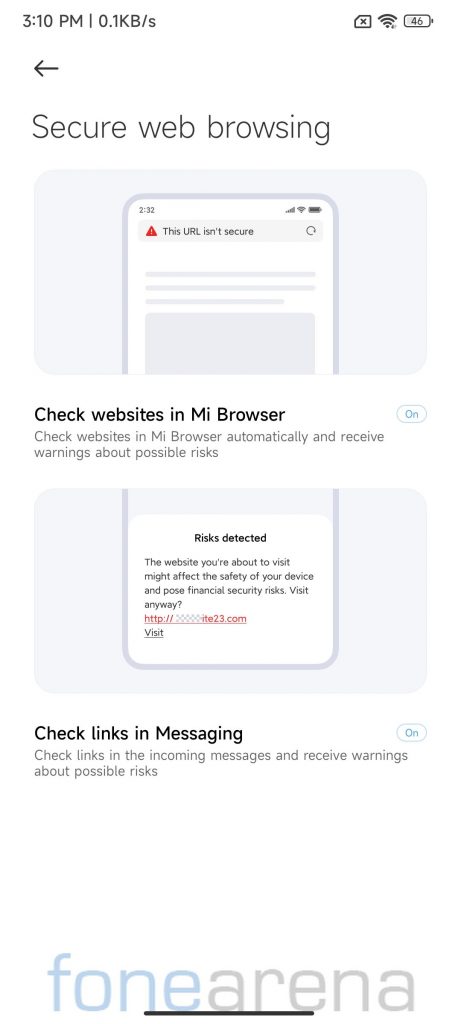 The Secure web browsing feature in MIUI 13  ensures that you don't fall prey to phishing attacks. It automatically checks for links in the incoming messages and warns users of the possible risks.
9. Secure Mode
MIUI 13 brings with it a new Secure Mode feature, which when turned on allows users to install only those apps that passed the security tests designed by Xiaomi. The Secure mode seems like a nice to have feature, and we can hope the company to introduce it on MIUI 13 Global ROM.
10. Family Guard
A new Family Guard feature makes its way to Xiaomi devices with MIUI 13. As the name suggests, the feature will allow users to manage devices, view locations, and also control installed apps for their family group. However, users will need to grant access to sensitive information such as Location, Call history, and Messages.
However, to set up the Family Guard, users need to down a Kite Guard app, which is developed by Xiaomi. There is a good chance that the Family Guard might remain exclusive to MIUI China ROM.
11. MIUI Warning Center
Xiaomi is introducing a new MIUI Warning Center with MIUI 13. The Warning Center in MIUI 13 offers warnings for Earthquakes, Disasters, and other alerts via smart home devices such as Flood, Smoke, and Gas. The Earthquake alert notifies users about the upcoming earthquakes. Xiaomi also notifies users of the updated information during the earthquake.
There is also a Disaster warning feature that didn't work during our testing. There is also an Alerts section that notifies users of the alerts issued by the smart home devices added in Mi Home. The supported smart devices are Flood detectors, Smoke detectors, Gas Detectors, and Smart Locks. All three features seem exclusive to the China region, so we shouldn't really expect them in MIUI Global ROM.
12. Mi Smart Hub
MIUI 13 also features a new Mi Smart Hub feature, which offers a more connected experience between smart home devices. With Mi Smart Hub, users will be able to find nearby devices with a simple gesture to seamlessly share and access content such as music, display, even apps across multiple devices. Mi Smart Hub feature isn't yet ready, and the company seems to be testing it internally with the help of the beta testers.
Verdict
MIUI 13 doesn't feel like a major upgrade over the MIUI 12.5 Enhanced. Except for the Widgets, there are absolutely no visual changes. It would have been more appropriate for the company to call it MIUI 12.5 Enhanced Plus or MIUI 12.5 Enhanced Pro rather than MIUI 13. Xiaomi has not implemented Material You UI from Android 12, which is certainly a major con considering other OEMs have incorporated it in their UIs.