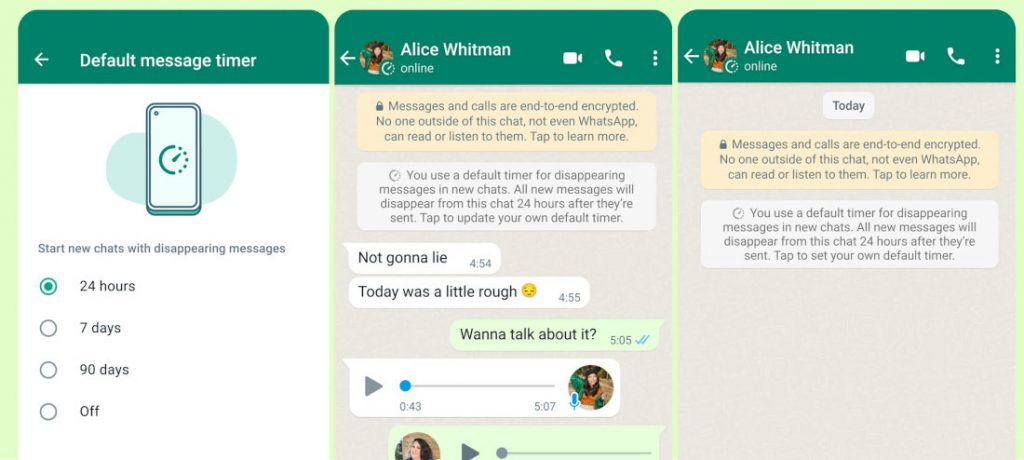 Last year, WhatsApp introduced a new feature in their chats called Disappearing Messages, where messages in group chats and individual chats would automatically be deleted after 7 days. After testing earlier this year, it is now expanding the feature to include a 24-hour and 90 days option as well.
How to enable Disappearing Messages?
One iPhone and Android: Go to WhatsApp Settings
Tap Account > Privacy > Default message timer and select a duration – 24 hours, 7 days, or 90 days.
WhatsApp said that a preview of the message might still be displayed in notifications until WhatsApp is opened. It added that users can still forward or take a screenshot of a disappearing message and save it before it disappears, and it doesn't notify the users.
Regarding the feature, WhatsApp said:
For people who choose to switch on default disappearing messages, we will display a message in your chats that tells people this is the default you've chosen. This makes clear it's nothing personal – it's a choice you've made about how you want to communicate with everyone on WhatsApp moving forward. Though of course, if you need a particular conversation to remain permanent, it's easy to switch a chat back.