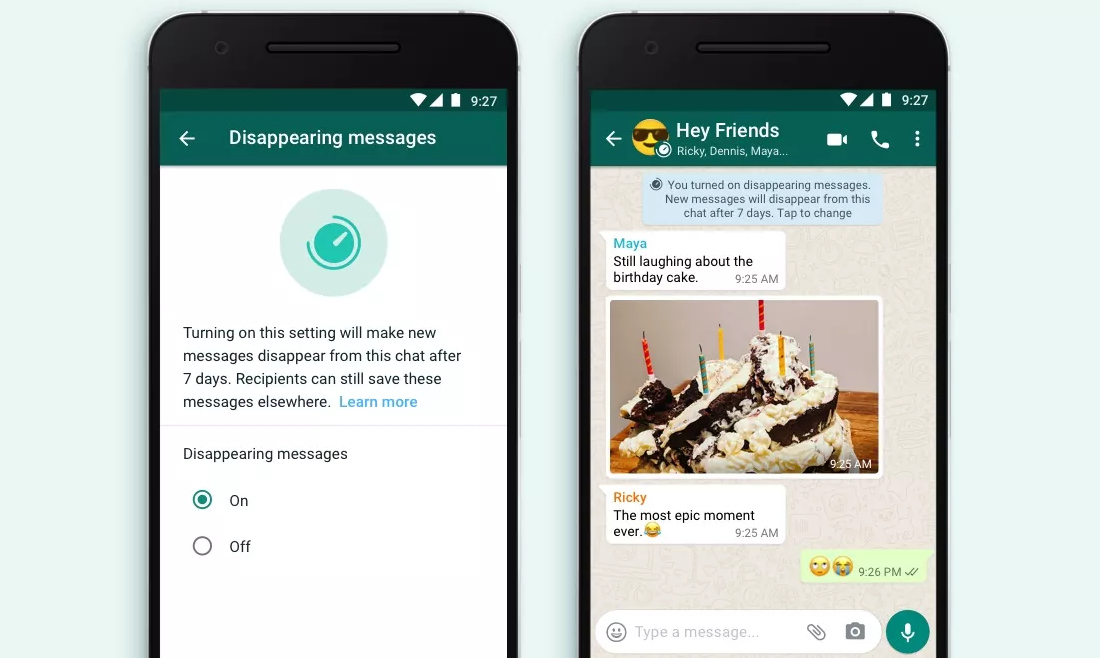 Just 3 days ago in a blog post, WhatsApp confirmed and released some information about a long rumored feature for their app called Disappearing Messages. The feature has been in development and beta testing for many months now, and is finally rolling out globally to everyone over the next one month.
The feature itself is quite simple. Once turned on in either a group chat or an individual chat, any messages sent henceforth will be deleted from the chat on both the phone and server side, after a period of 7 days. WhatsApp has specifically chosen 7 days as the time period, giving users a practical amount of time to remember the message while not being permanent.  WhatsApp may choose to add more time periods in the future.
In individual chats, disappearing messages can be toggled by either participant and in group chats, only the admins can toggle it. Simply tap the contact or group name in the chat screen, select disappearing messages and accept when prompted.
The feature will be rolling out to everyone over a period of a month. For more information about the workings of the feature, click here.