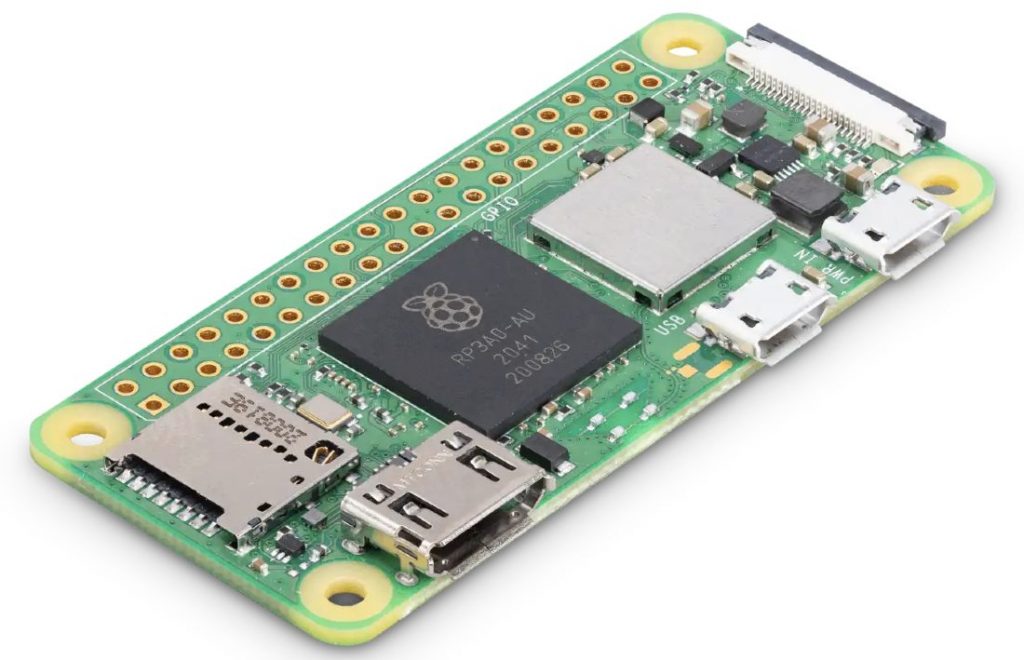 About 6 years after the introduction of  the original Raspberry Pi, the company has introduced the Raspberry Pi Zero 2 W, an enhanced version of the Raspberry Pi Zero W that was introduced in 2017. This uses the same Broadcom BCM2710A1 SoC as the launch version of Raspberry Pi 3, with Arm cores slightly down-clocked to 1GHz, and has 512MB of LPDDR2 SDRAM.
It is almost exactly five times faster compared to the original Pi Zero, says the company. Since the size is the same, almost all cases and accessories designed for Zero should work perfectly with the new board, including the original Raspberry Pi case and selection of cables, says the company.
Raspberry Pi Zero 2 W specifications
Broadcom BCM2710A1, quad-core 64-bit SoC (Arm Cortex-A53 @ 1GHz)
512MB LPDDR2 SDRAM
WiFi 802.11 b/g/n, Bluetooth 4.2, BLE
1 × USB 2.0 with OTG
HAT-compatible 40 pin I/O header footprint
MicroSD card slot
Mini HDMI port
Composite video and reset pin solder points
CSI-2 camera connector
H.264, MPEG-4 decode (1080p30); H.264 encode (1080p30)
OpenGL ES 1.1, 2.0 graphics
The Raspberry Pi Zero 2 W costs just $15 (Rs. 1,125 approx.) and is available from most Zero distributors in the United Kingdom, the European Union, the United States, Canada, and Hong Kong. It will soon be available in Australia and New Zealand in November.
Some retailers have also listed it on raspberrypi.com, but most are out of stock or on back-order.