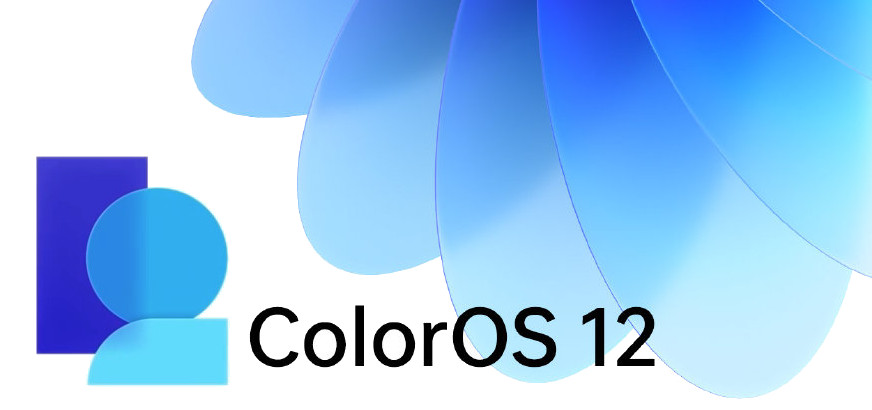 OPPO today launched the ColorOS 12, the next major update based on Android 12 for its smartphone in an online event, as it had announced. OPPO said that ColorOS 6 was pushed to 65 million users, 100 million users got ColorOS 7, and last year's ColorOS 11 was pushed to 115 million users, and this year the company is aiming even higher for the ColorOS 12. It said that there are over 440 million ColorOS users worldwide in 68 countries as of July 2021 which is 19% YoY growth from 2020.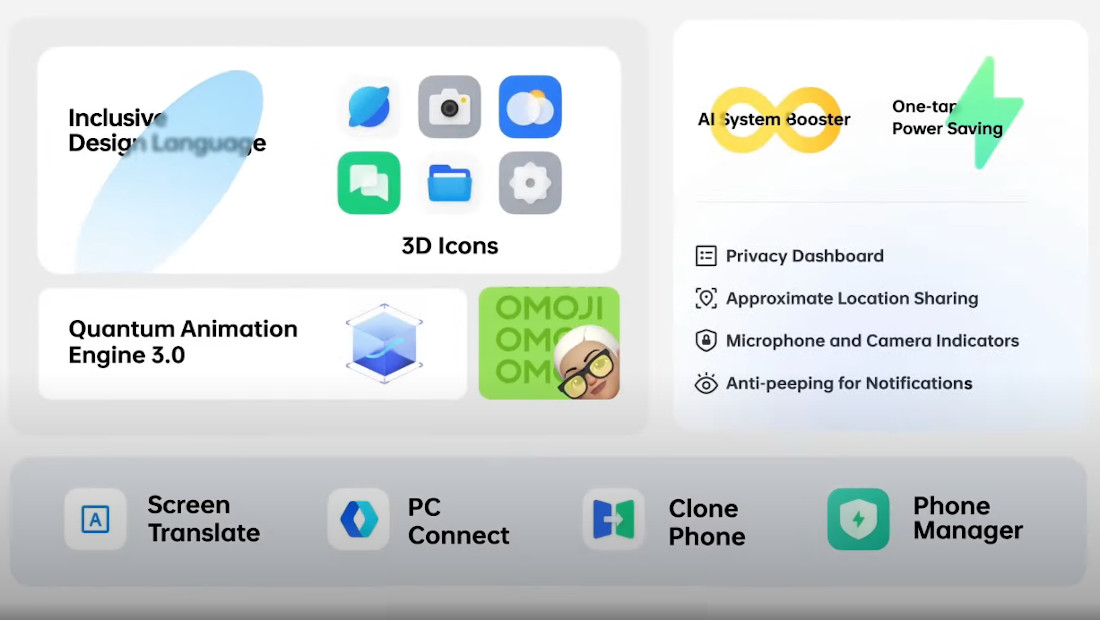 ColorOS 12 will bring an integrated software experience combining the best of OxygenOS and ColorOS for the first time, said OPPO. ColorOS 12 bring "Infinite Design" concept, focusing on a more simplified design.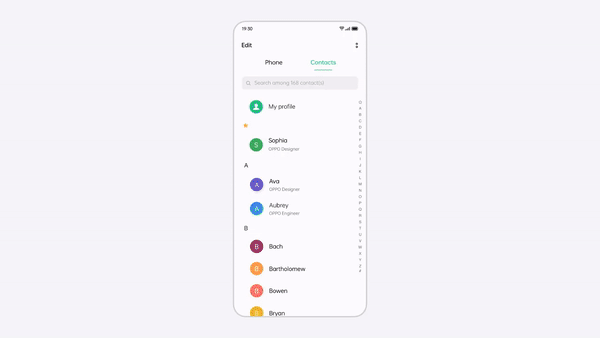 ColorOS 12 brings an Inclusive Design Language, which has a streamlined design which strips away distractions, making it much easier to focus on the essentials. The redesigned layout offers an improved readability, and the contrast of visual weight can better guide you to the next step. It has adaptable text support for 67 languages in more than 140 countries or regions.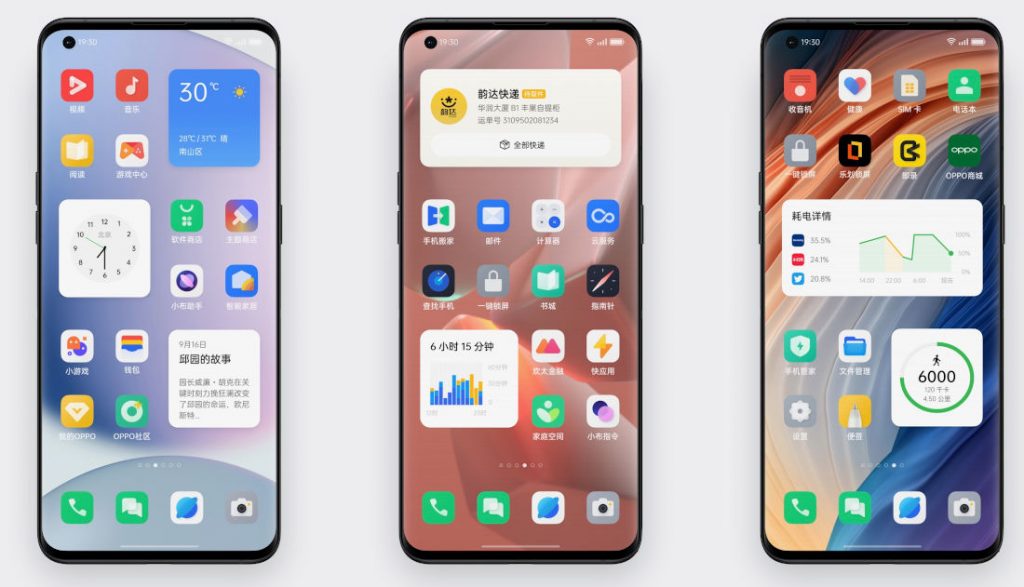 ColorOS 12 brings new translucent app icons. Tasteful light and shadow elements combine to create depth and a feeling of space, for a sharpest-ever interface design. Each design draws from reality to make the apps instantly recognizable.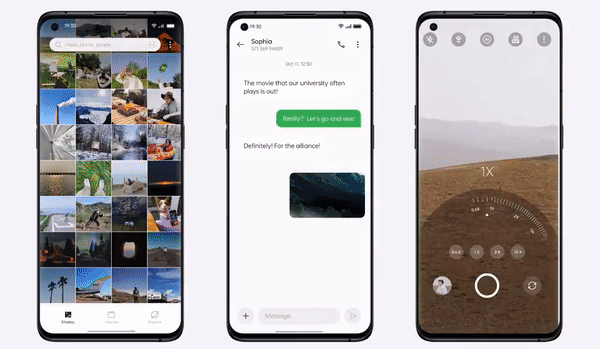 Quantum Animation Engine 3.0 gives hyper-smooth responsiveness-to-touch, with fluid scrolling and screen interaction that virtually mirrors real-world physics. For example, widgets have a "virtual mass", so that each has a distinct response when dragged.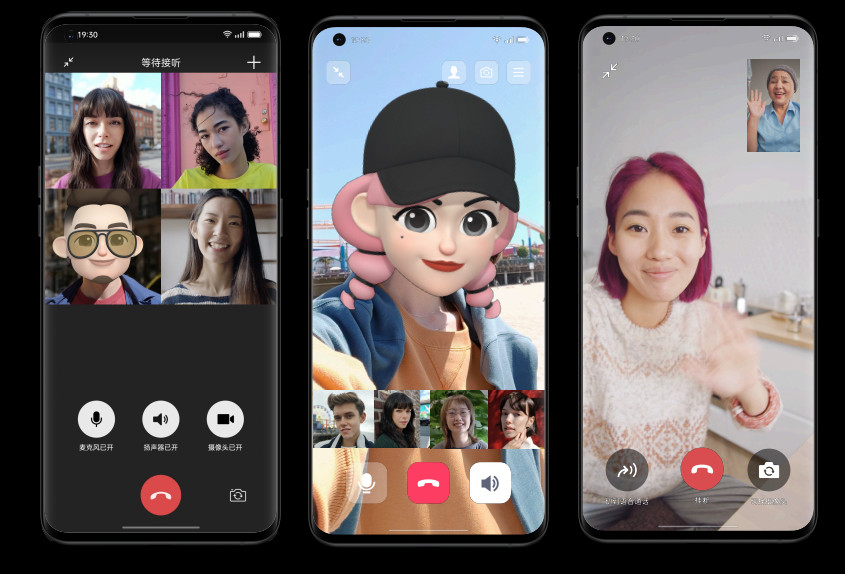 With immense customization options, the new Omoji makes expressing the real you fun and fresh, thanks to advanced Facial Capture Algorithms that recognizes and tracks 77 different facial points in real-time. They are then matched against 50 base expressions generated using precision modelling and rendering techniques. You can create your own Omoji with over 200 fashion accessories and expressions. Everything is done in 10 milliseconds, says OPPO.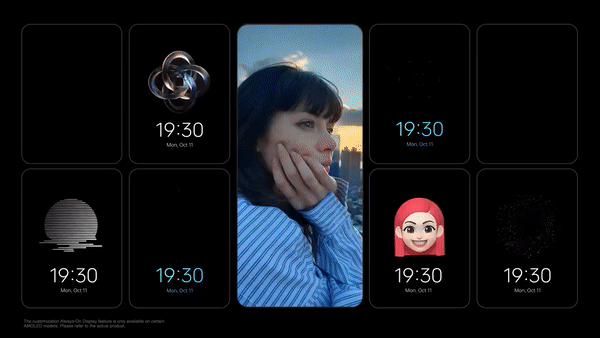 The Customizable Always-on Display has Deep customization. You can make personalized Omoji as a part of the Display. There are up to 20 custom Omojis and 3 sets of expressive actions that greets you whenever you check the Always-on Display. In addition to Omoji, there is Portrait Silhouette, Personal Matra, Custom Patterns, Clock Styles and more that can be displayed on Always-On Display.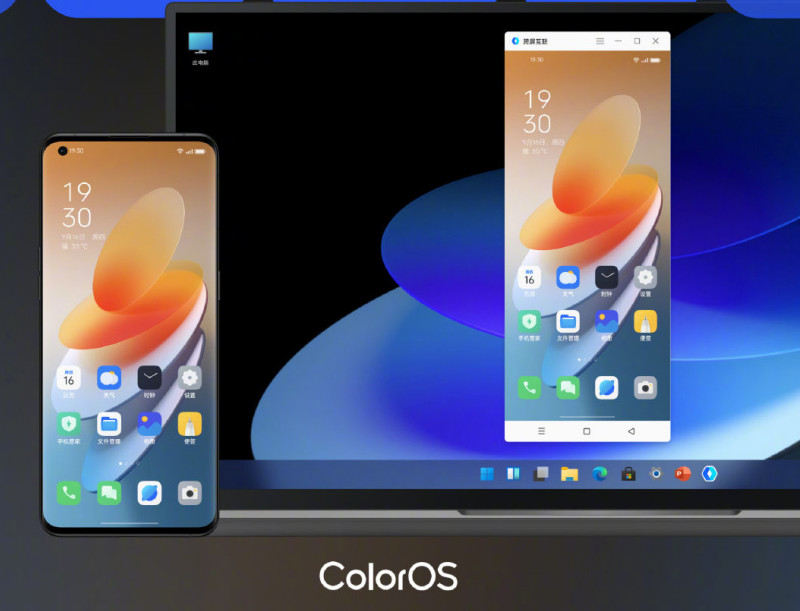 PC Connect lets you seamlessly connect your phone to your PC via Bluetooth or by scanning a QR code. This allows you to directly open, edit, copy or paste files on your mobile phone using your PC. Files can even be dragged from the PC to the smartphone or vice-versa. Notifications on your mobile phone will also be displayed on the computer in real-time. You can also watch a video from the phone on your PC with support for up to 1440p resolution.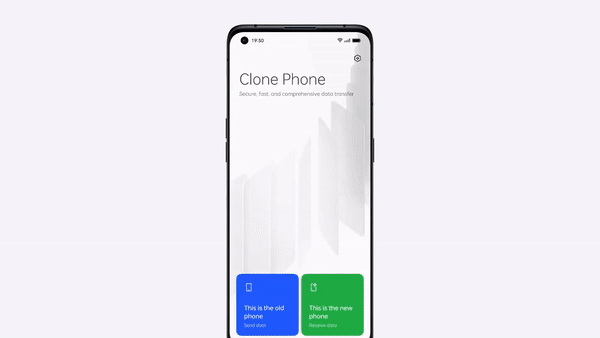 The Clone Phone 2.0 now lets you clone your data using only one QR code instead of two, making the migration process much easier. You can also see the transfer progress with a quick glance at the data transfer animation. The Phone Manager now helps you manage not only storage and antivirus, but every aspect of the whole system.
Smart Sidebar, powered by Google Lens, translates from foreign languages into your own with just a tap, with up to 100 languages supported. It can even translate text in images.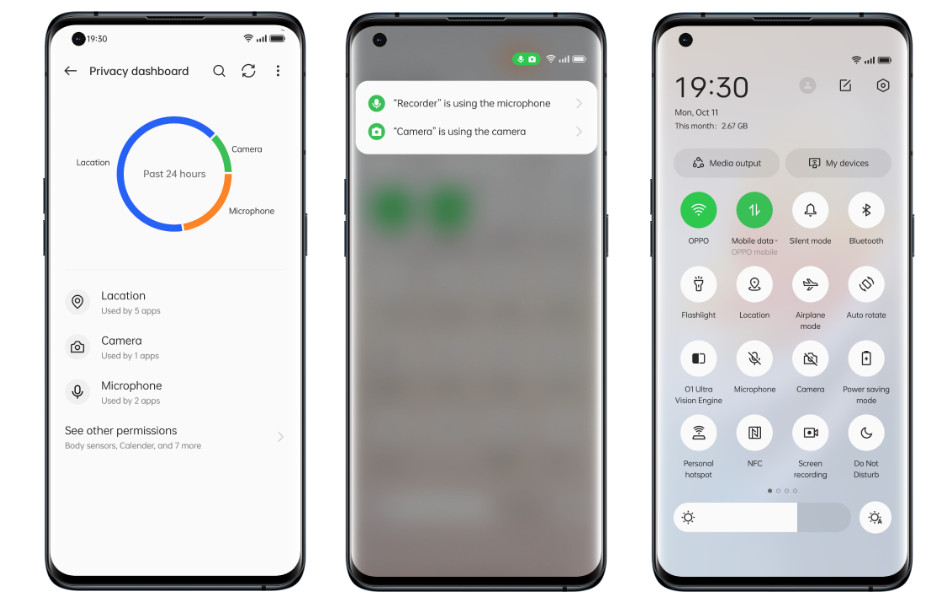 It integrates Android 12's privacy, Microphone and Camera indicators that tell you which apps are watching or listening to you without your permission. You can go to Control Center > one simple tap to block them. Anti-peeping technology uses AI to sense other faces watching your screen and hide notifications.
If you don't want your exact location being monitored, just click and share an approximate one instead. OPPO already confirmed three years of security updates and four years for high-end models.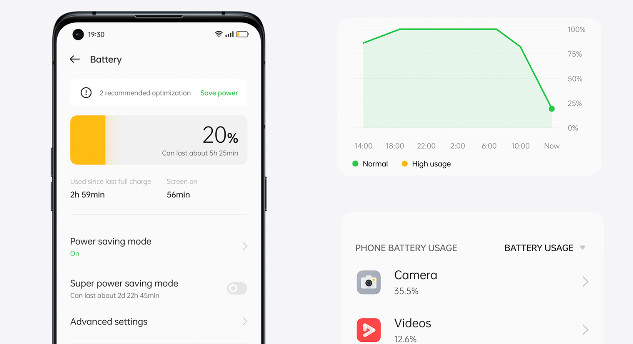 One-tap Power Saving detects and disables the apps that consume more power and keeps your phone active until its next charge. OPPO says that it has included a total of 24 features in Accessibility 2.0. E.g, Color Vision Enhancement will adjust colours based on your unique vision, improving readability of your screen.
By focusing CPU power on apps in-use, AI System Booster ensures maximum responsiveness at all times, even as you move at speed between apps and tasks—for hyper-smooth performance from your OS. It frees up 30% of RAM. After 36 months, the aging rate is 2.75%, says OPPO.
ColorOS 12 beta global roll out details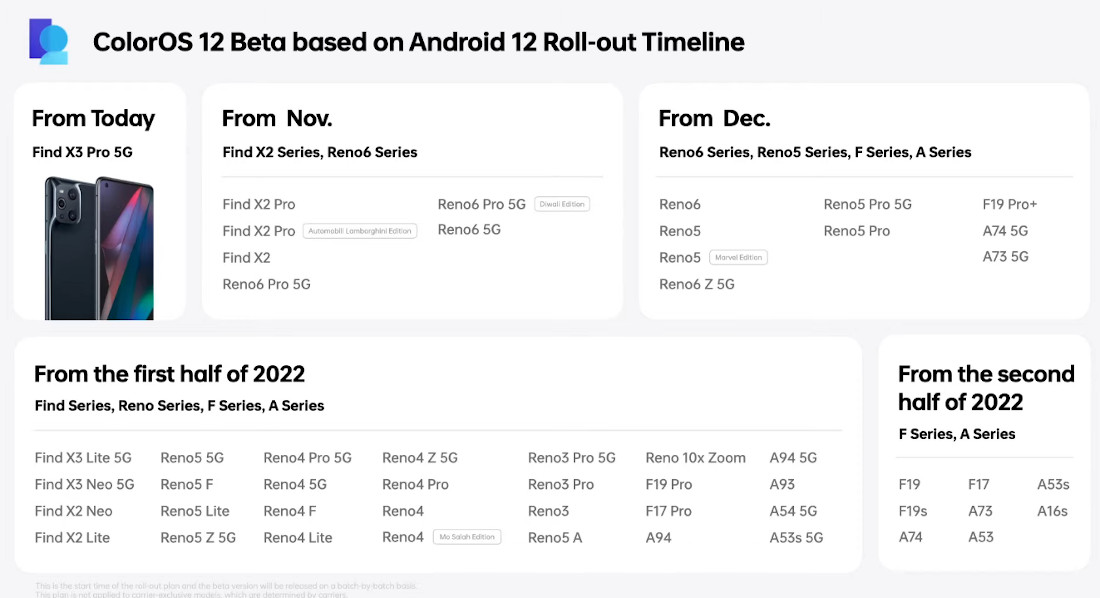 ColorOS 12 will be released in batches, starting with the Find Series and Reno series. The complete rollout will cover over 50 phones, including the Find, Reno, K, and A series.
Devices that will get ColorOS 12 (beta) update starting today, October 11
Devices that will get ColorOS 12 (beta) update starting November
Find X2 Pro
Find X2 Pro Automobili Lamborghini Edition
Find X2
Reno6 Pro 5G
Reno6 Pro 5G Diwali Edition
Reno6 5G
Devices that will get ColorOS 12 (beta) update starting December
Reno6 Z 5G
Reno6
Reno5 Pro 5G
Reno5 Pro
Reno5
Reno5 Marvel Edition
F19 Pro+
A74 5G
A73 5G
Devices that will get ColorOS 12 (beta) update starting from the First half of 2022
Find X3 Neo 5G
Find X3 Lite 5G
Find X2 Neo
Find X2 Lite
Reno 10x Zoom
Reno5 5G
Reno5 Z 5G
Reno5 A
Reno5 F
Reno5 Lite
Reno4 Pro 5G
Reno4 5G
Reno4 Z 5G
Reno4 Pro
Reno4
Reno4 Mo Salah Edition
Reno4 F
Reno4 Lite
Reno3 Pro 5G
Reno3 Pro
Reno3
F19 Pro
F17 Pro
A94 5G
A94
A93
A54 5G
A53s 5G
Devices that will get ColorOS 12 (beta) update starting from the Second half of 2022
F19
F19s
F17
A74
A73
A53
A53s
A16s
How to get ColorOS 12?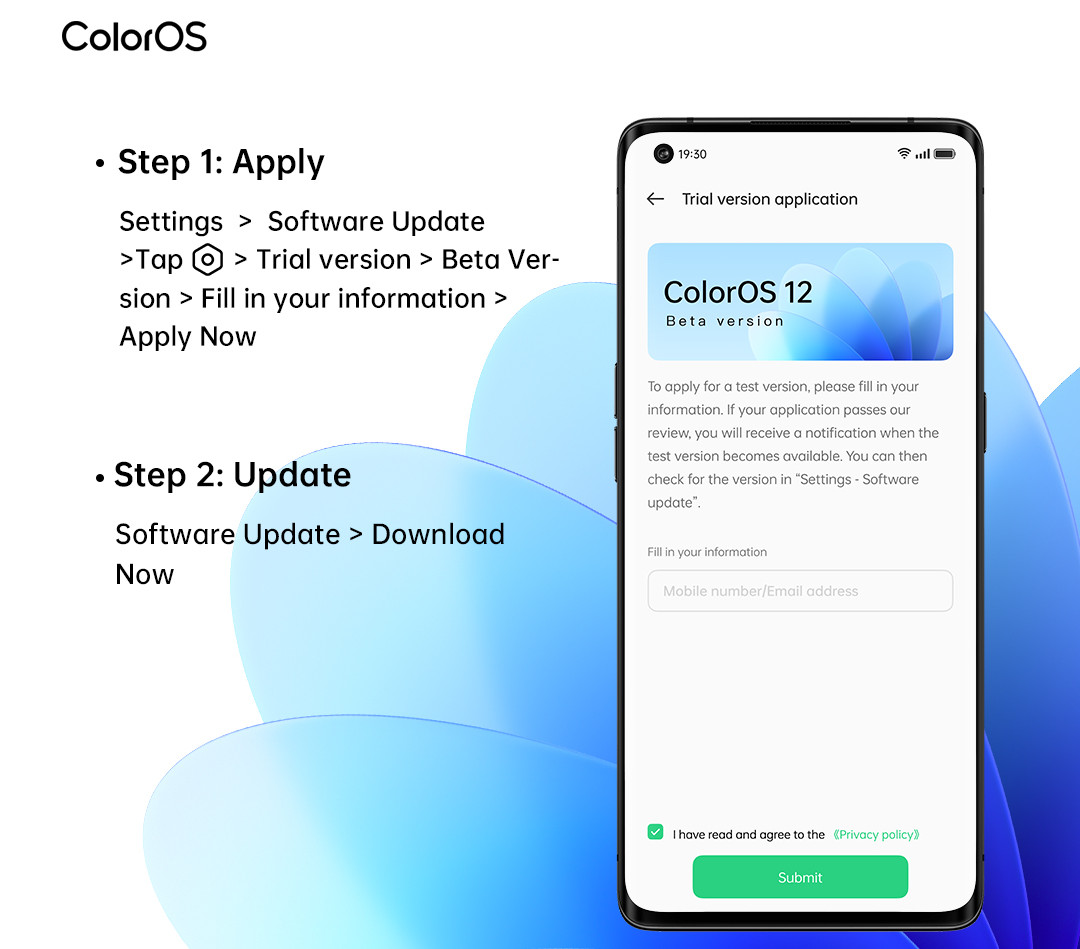 If you have one of the eligible devices, you can go to
Settings > Software Update > Top right corner icon > Trial version > Beta Version > Fill in your information > Apply now
Software update > Download Now