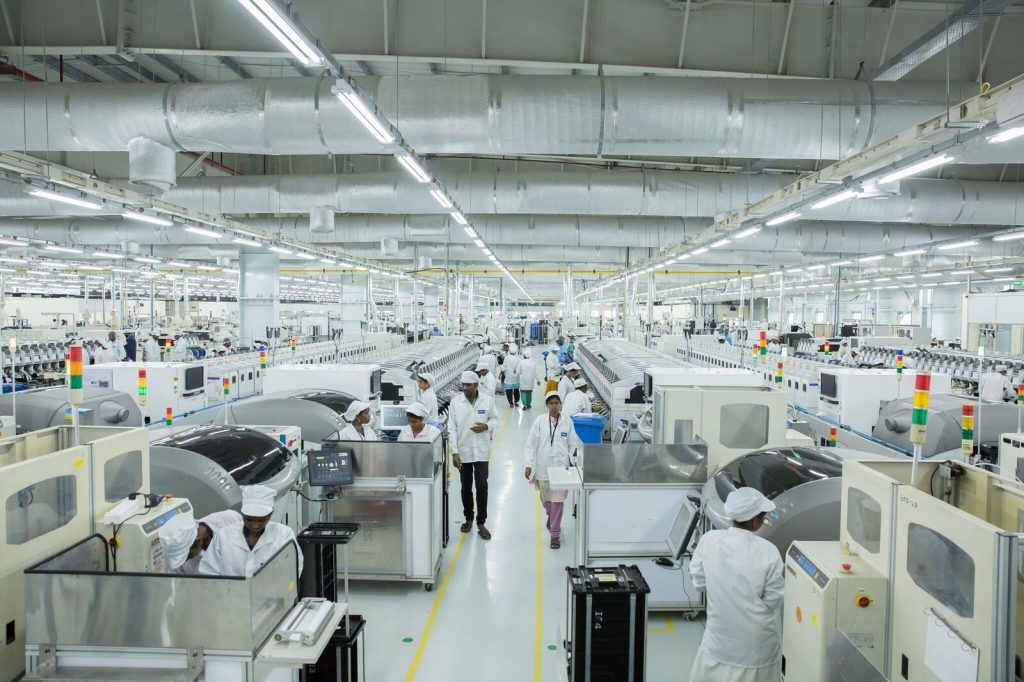 Last year, the government introduced Production-Linked Incentive (PLI) Schemes for Mobile Manufacturing and Large Scale Electronics Manufacturing that provides incentive of 6% to 4% on incremental sales of goods under target segments that are manufactured in India, for a period of five years. Yesterday, Union Finance & Corporate Affairs Minister Nirmala Sitharaman announced that this scheme for a period of 2020-21 till 2024-25 has been extended by one year i.e. till 2025-26.
Even though incentives were applicable from August 1st 2020, companies have been unable to achieve incremental sales condition due to- disruption in production activities due to pandemic related lockdowns; restrictions on movement of personnel; delay in installation of relocated plant and machinery; and disruption in supply chain of components. Hence, the extension.
Participating companies will get the option of choosing any five years for meeting their production targets under the scheme. Investments made in 2020-21 will continue to be counted as eligible investments.
Earlier this year, the government announced that the scheme has received a very encouraging response. 16 applications were approved under the first round of the scheme (5 companies under Global Champions Category, 5 companies under Domestic Champions Category and 6 companies under the Electronic Components category) with an incentive outlay of INR 36,440 crore.
It also said that for the quarter ending December 2020, in the first 5 months of scheme operation and despite challenging times, the applicant companies have produced goods worth ~INR 35,000 crore and invested about INR 1,300 crore under the scheme. It also generated around 22,000 jobs.
Regarding the PLI extension, Rajesh Agrawal, Director, Micromax (Bhagwati Pvt. Ltd), said:
The government's decision to extend the PLI scheme for mobile phone manufacturing by a year offers a much-needed respite to the manufacturing industry that is reeling under the impact of the pandemic. This is a welcome move and will allow for more flexibility wherein we can now choose the years for meeting our production targets. Overall, it is a forward-thinking decision by the government to re-think business and scalability in these uncertain times that reiterates the government's support for the manufacturing industry.