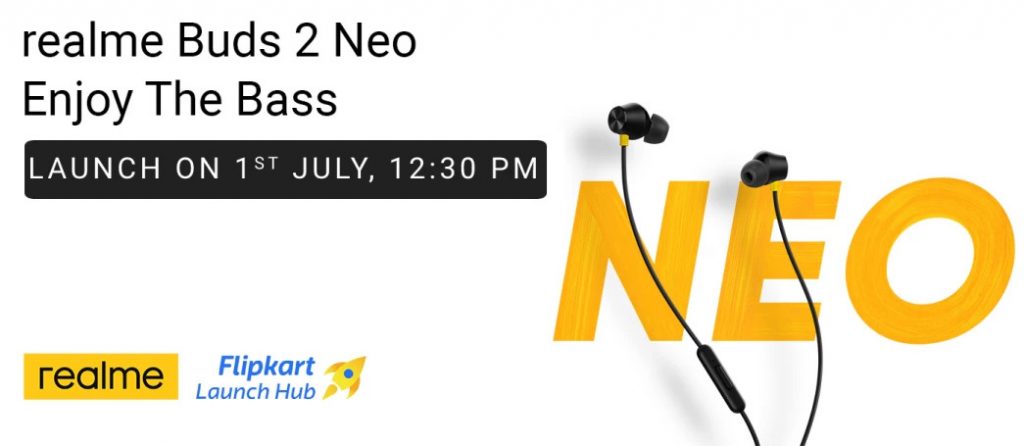 realme has confirmed the launch of realme Buds 2 Neo wired headphones in India on July 1st along with the realme Beard Trimmer and Hair Dryer. The Buds 2 Neo comes after the company launched the realme Buds 2 in the country a couple of years back. These have 11.2 mm bass boost audio drivers, same as the predecessor.
The company has confirmed gear-shaped cable to avoid tangles, thereby reducing microphonics, every time the cable brushes against your clothes. Compared to the straight connector in the Buds 2, this will come with a 90° angle jack that will enhance grip comfort while you're gaming.
It will come with in-line remote control and microphone, but it will not come with in-line volume control feature that is present in the Buds 2, so this should be cheaper.
The realme Buds 2 Neo will come in Blue and Black colours and will be sold on Flipkart, in addition to realme.com and offline stores. We should know the exact price when it is launched next week.