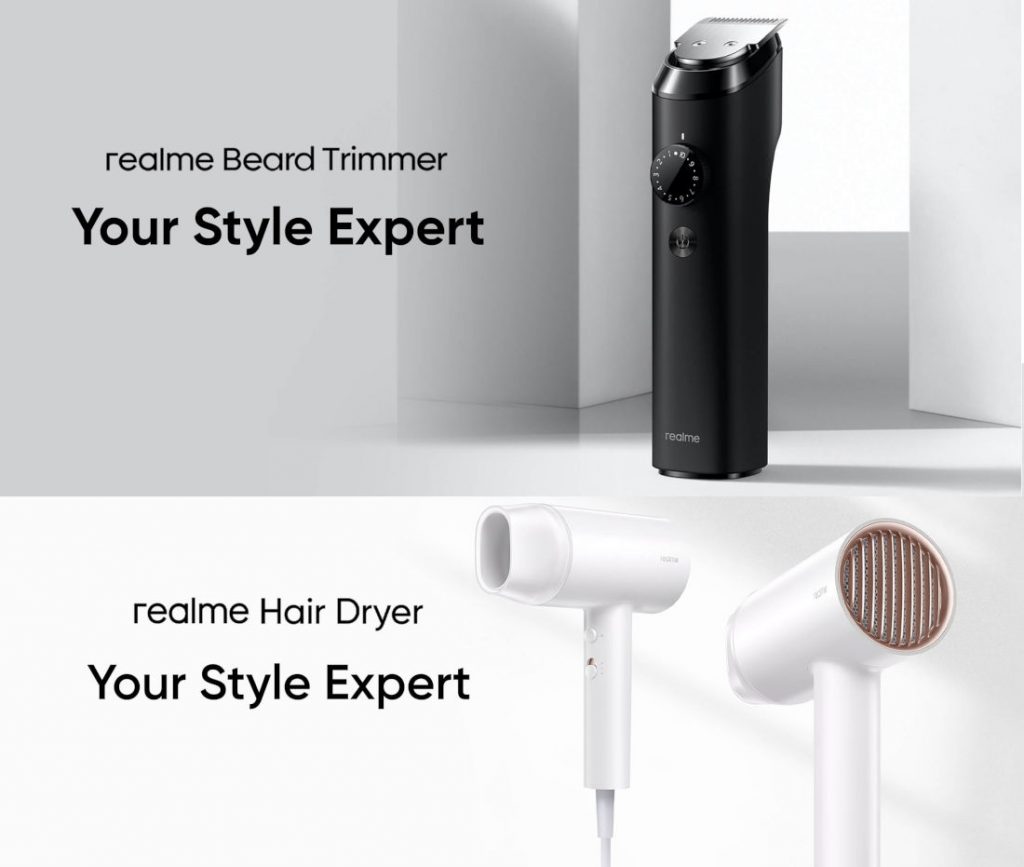 After teasing the launch of beard trimmer next month, realme today confirmed the launch of its Beard Trimmer and Hair Dryer in India on July 1st. The teaser also shows a Beard Trimmer Plus model with several features.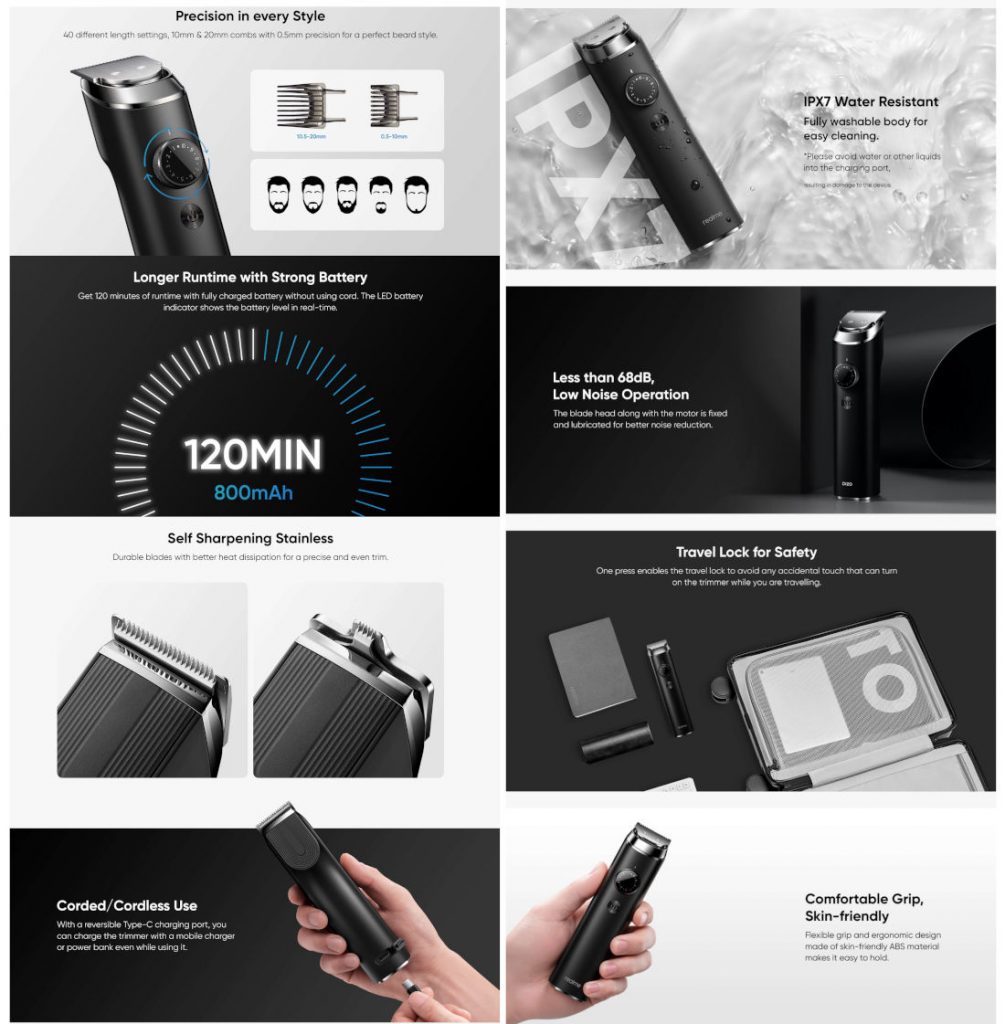 The realme Beard Trimmer Plus will have 40 different length settings with two attachments, 800mAh battery with 120 minutes of use and USB Type-C charging, self sharpening stainless steel blade, support for both cordless and corded use, IPX7 water resistant body, less than 68dB noise and travel lock.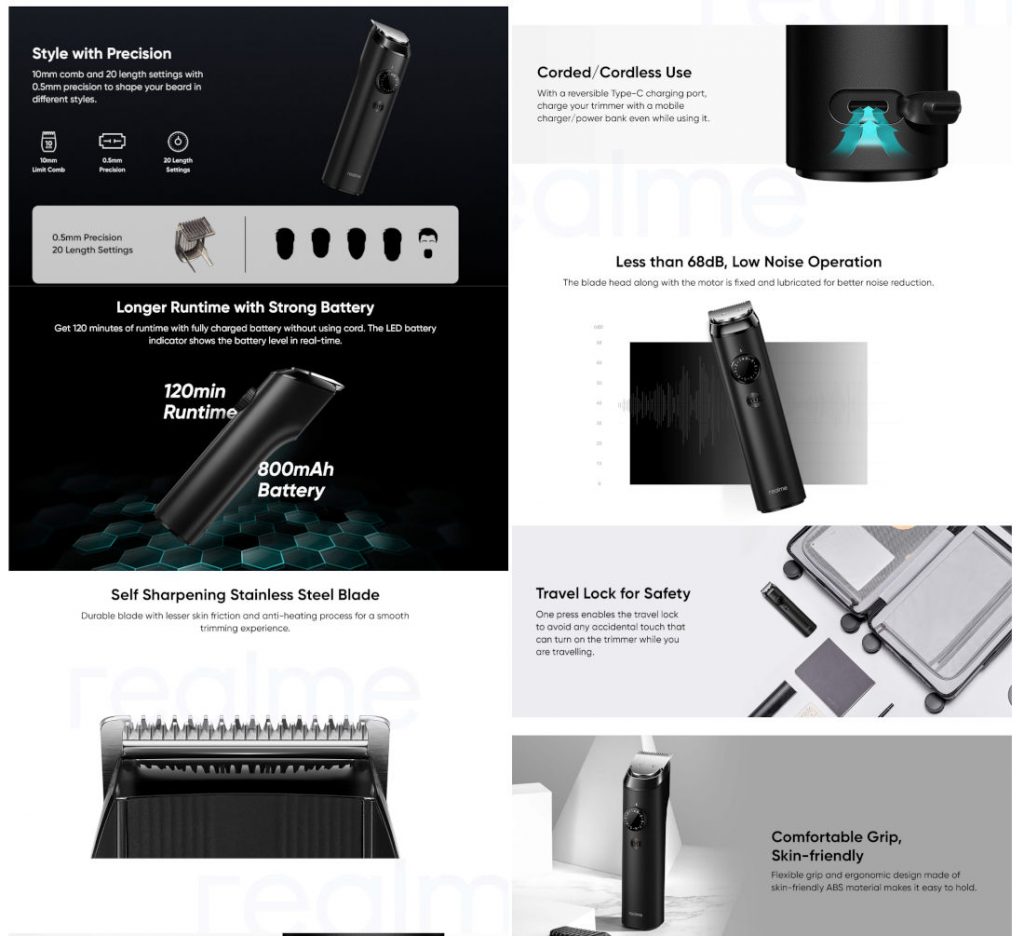 The standard Beard Trimmer model will come with 20 length settings with single attachment and other features are similar, but it doesn't mention if it will come with a water-resistant body like the plus model.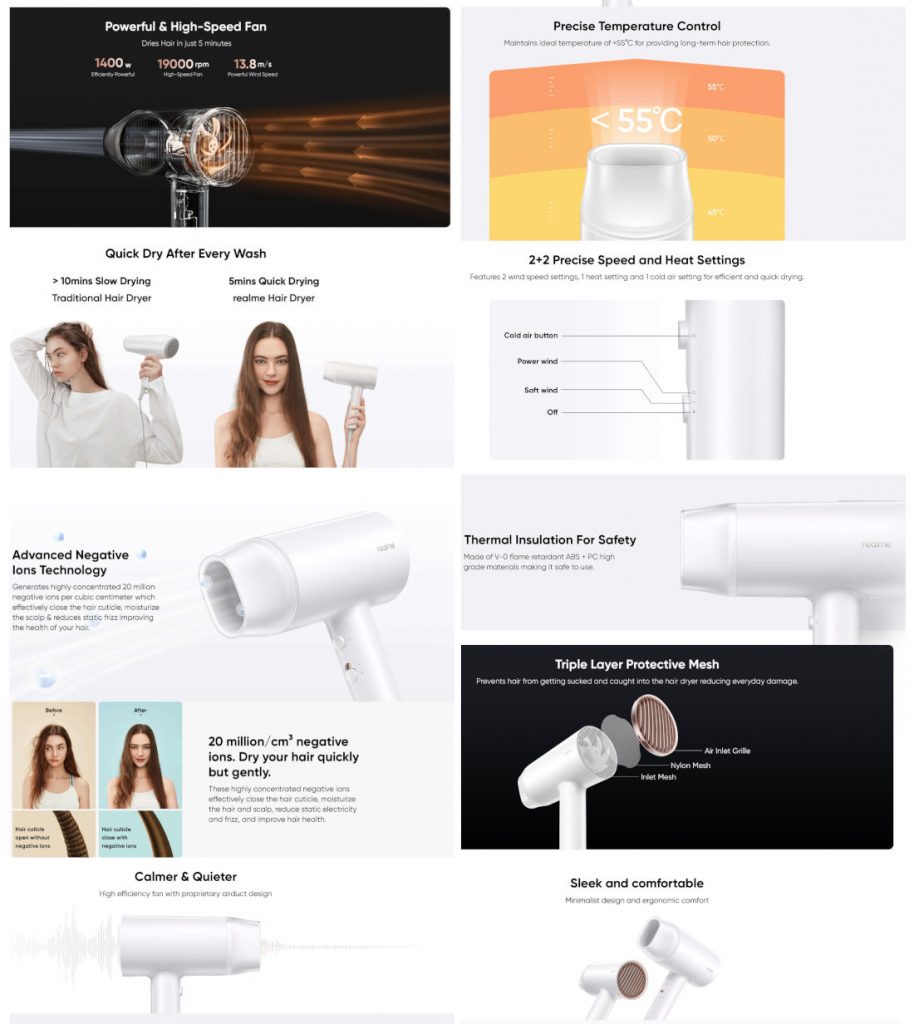 The realme hair dryer will have 1400W power, 19000 rpm high-speed fan, 13.8 m/s wind speed to try your hair in 5 minutes compared to 10 minutes in other hair dryers, according to the company. Other feature include advanced negative Ions technology that moisturizes the scalp and reduces static frizz.
It will maintain <55° temperature for hair protection, 2 wind speed, 1 heat setting and 1 cold air setting for efficient and quick drying. Finally, the triple layer protective mesh prevents hair for getting sucked and caught into the hair dryer.
We should know the price when these are launched next week.