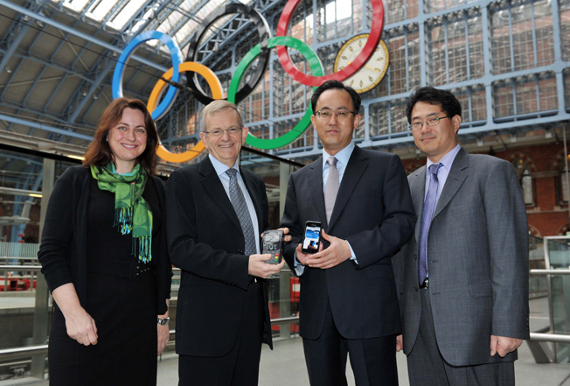 Samsung electronics in partnership with Visa to introduce NFC payments in 2012 Olympic games. There are already 60,000 locations that uses contact-less payment and this new venture would allow users to make contact-less payments worldwide during London Olympics.
They will also introduce Samsung Olympic and Paralympic Games handset with Visa-enabled SIM cards that enables contact-less payment through Near Field Communication (NFC).
This phone has Visa app that lets you pay the desired amount after selecting the mode of payment by holding it in front of the reader. First this phone would be available to Visa sponsored athletes and shipped to selected countries through mobile operator and distributors later.
Visa and Samsung are also working with the banks, network operators and retailers worldwide to introduce Visa contact-less cards and mobile phones to make payment easy.
via BGR