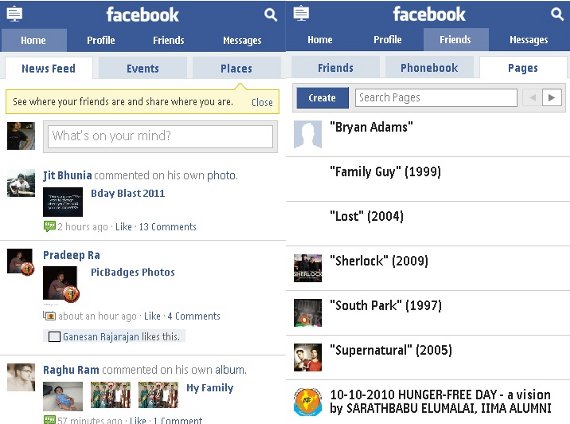 Facebook has rolled out a major update by integrating its mobile site into one for all the mobile devices. Previously there were two site m.facebook.com for feature phones and touch.facebook.com for high-end smart phones with a touchscreen.
Now Facebook mobile automatically gives you the best version of its mobile site when you go to m.facebook.com from your mobile browser, based on your device. 0.facebook.com that lets you browse free on certain carriers is also detected automatically.
This provides the users to use the similar features like Facebook messages, Checking into places etc in the optimized format based on their phones. Facebook uses XHP, which is a PHP extension that lets the developers to use single code and renders it accordingly based on the device.
via Facebook Engineering Notes